Thousands of pigs are being culled in Italy in order to control the spread of African swine fever.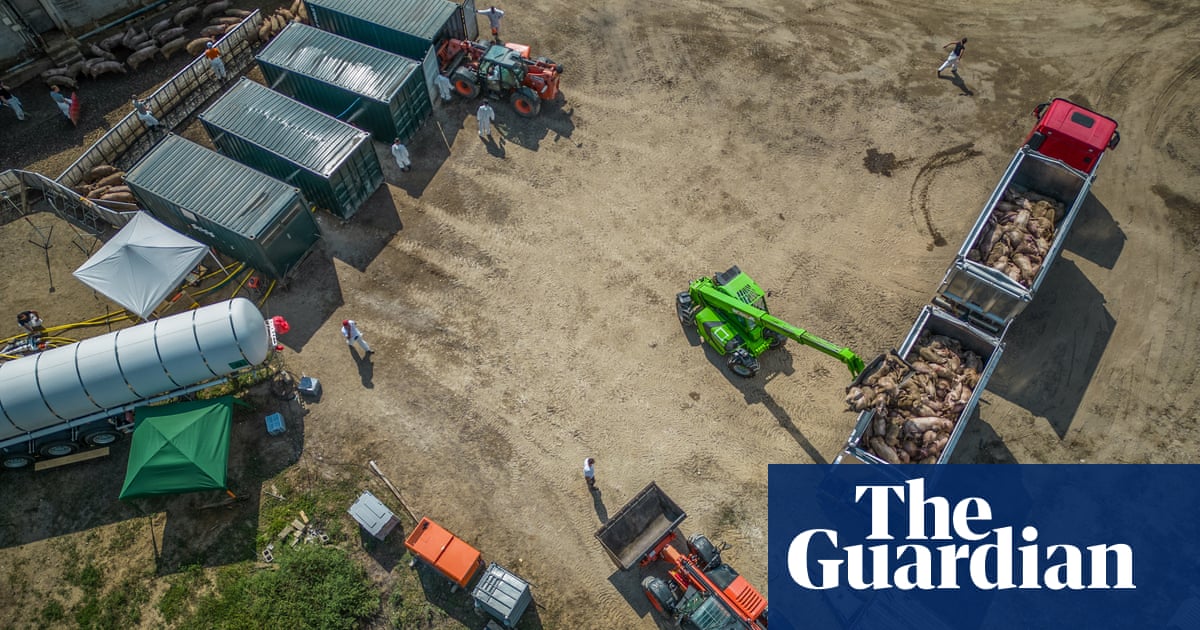 Last week, a large number of pigs were killed in Italy in an effort to control the country's biggest instance of African swine fever (ASF) since the 1960s. This posed a significant threat to the pig industry as a whole.
According to the World Organisation for Animal Health (WOAH), ASF is highly fatal to pigs and poses a significant risk to the worldwide pig industry. However, it does not pose a danger to humans.
According to the organization, the virus is extremely resilient and can withstand various environmental factors. It is capable of surviving on objects like clothing, footwear, and even vehicles. Additionally, it has the ability to persist in pork products, such as ham, sausages, and bacon. This highlights the potential for human actions to contribute to the spread of this disease among pigs across borders if proper precautions are not implemented.
As of May of this year, 24 distinct strains, or genotypes, of the virus have been acknowledged. WOAH stated that pigs infected with the virus may experience fatality rates as high as 100%.
Last week, approximately 34,000 pigs were put down in Italy due to a series of outbreaks in Lombardy. This region is recognized as Italy's primary source of pork and one of Europe's major pig farming regions.
Francesco Feliziani, head of Italy's national reference lab for swine fever, stated that the ASF virus genotype II caused the biggest cluster of outbreaks in Lombardy, Italy.
He stated that the Lombardy outbreak was rapidly contained, but it posed a significant danger to the entire industry since the region is the primary pig producer in our nation.
Because there is no vaccine for ASF, Feliziani said culls to contain the disease were compulsory. The underlying problem, he said, "remains the presence of the virus in the wild boar populations", which provide a reservoir for the virus.
"The risk of ASF is significant in Europe, with a high presence of the virus. It appears that the disease will inevitably affect other domestic herds," he stated.
Feliziani stated that ASF was causing disruptions in pig breeding globally. However, he cautioned that traditional, non-intensive methods of livestock farming, which may lack adequate biosecurity measures, are especially vulnerable and could potentially disappear entirely.
He stated that this would have significant financial impacts on various social groups and would also impact the natural diversity of rural regions that are unable to support intensive animal farming. These areas rely on the distinctiveness of products produced through traditional methods.
In an effort to manage ASF epidemics in China, farmers are constructing multilevel pig farms that are considered to have more advanced measures for controlling diseases when compared to traditional, small-scale herds.
An email from a spokesperson stated that NGO We Animals Media and NGO Essere Animali collaborated to film the Lombardy culls, which captured the process and featured an infected farm that had been modified to function as a mobile slaughterhouse, working continuously for more than a week. The video footage provided an overview of the procedure.
According to reports, employees brought pigs from contaminated farms and guided them into temporary gas chambers located within containers, where the creatures were euthanized.
The spokesperson stated that while ASF was a major threat to the diversity of wild boars in Asia, this was not the situation in Italy due to the presence of a large population of native animals.
Vincent ter Beek, the editor of Pig Progress who has been monitoring the ASF outbreak globally, stated that the Italian culls, while substantial, were not the largest in Europe thus far.
"The occurrence of ASF was also reported in Romania a couple of years ago," he mentioned. "When compared…[to the Italian culls], the numbers are relatively small. And we won't even mention the numbers in Russia or China. I'm not trying to minimize the severity, as it is devastating for both producers and pigs, but it is not the highest in the EU."
According to the speaker, the primary sources of disease transmission were humans and wild boar. He mentioned that humans could introduce the virus to a wild boar population up to 500km away, as occurred in Sweden recently. The wild boar could then transmit the virus amongst themselves.
According to Ter Beek, since wild boar are not monitored, the illness has the potential to spread in any direction. However, he noted that the transmission by boar typically occurs gradually rather than rapidly.
According to Ter Beek, Germany is currently successful in managing ASF and their strategies could serve as a model for addressing the virus in wild boar. However, it should be noted that terrain and wild boar population may vary in different regions.
Ter Beek stated that the virus spreading among boars would lead to a significant decrease in the wild boar population, but this would only be temporary. Due to the availability of food and mild winters, the numbers would bounce back quickly, although there may be periodic outbreaks of the ASF virus, making it difficult to completely eliminate from a country.
Experts from the Federation of Veterinarians of Europe said: "Since 2017, more than 2.3 million pigs were lost due to ASF in Europe. Although it is harmless to humans, it can be deadly for pigs and has serious socioeconomic consequences for affected countries. As no vaccine exists yet in Europe, early detection, prevention and reporting are key to curbing this deadly disease. We all should take this seriously."
Source: theguardian.com