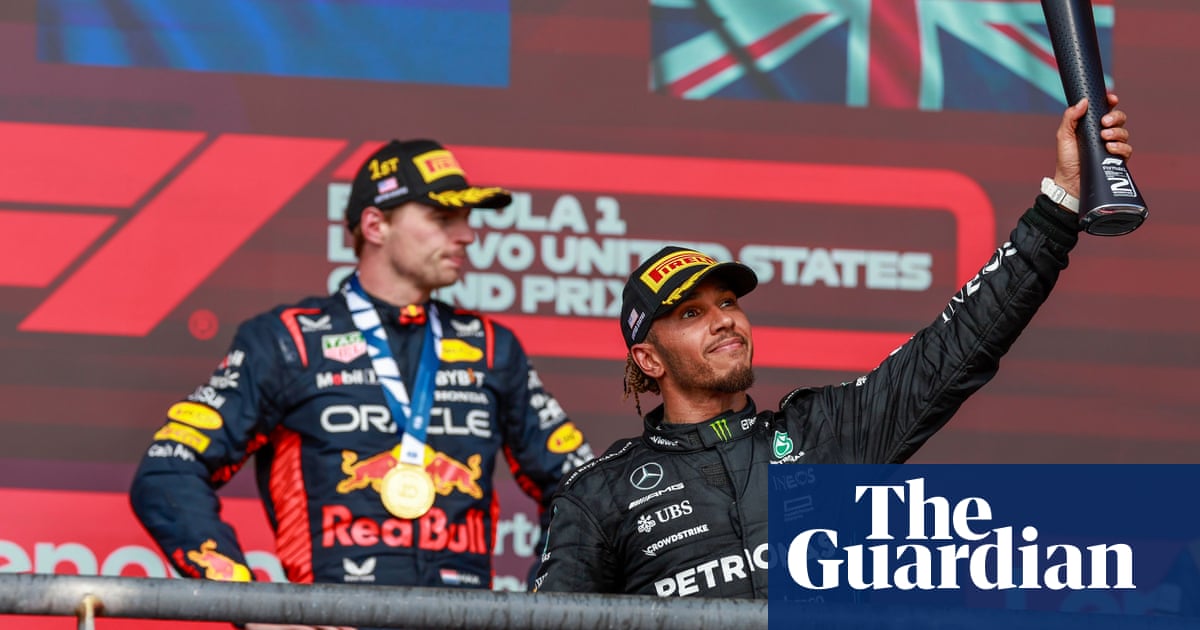 L
Lewis Hamilton gracefully accepted the consequences of being disqualified from the US Grand Prix. He had been fighting for a commendable second place and had the potential to win the race. While there was evident disappointment, his Mercedes team also felt that it dampened the positive outlook they had in Austin. They were hopeful that their recent upgrades would help them catch up to Red Bull's speed in the upcoming season.
Following one of the most intense races of the season, the moment that truly revealed the disappointment for Hamilton and Mercedes occurred nearly four hours after the race had ended. Despite finishing just two seconds behind the world champion, Max Verstappen, and having a chance at claiming victory if not for Mercedes' questionable strategy calls, Hamilton was ultimately disqualified from second place due to his car's violation of regulations regarding the wear on the plank underneath.
Small differences played a crucial role at the US GP, but in a highly regulated sport where rules are complex and subject to different interpretations, they made a mistake that left no room for error. The outcome was clear cut.
F1 challenges technology to its maximum potential, yet this regulation is refreshingly straightforward. Each team is required to use a sheet of glass-reinforced plastic under their car, and after the race, the plank must not show more than a 1mm wear. The objective is also uncomplicated – to prevent teams from lowering their cars excessively, as this can lead to higher speeds. This limitation is necessary to maintain some level of control over top speeds.
Mercedes recently debuted their latest and most significant upgrade of the season in Texas: a new floor. This component plays a crucial role in producing grip and speed, especially with the cars utilizing ground effect downforce. It is the ultimate goal for teams, with Red Bull being particularly skilled at perfecting it. The quality of the aerodynamic design directly affects the car's ability to run at lower heights and generate greater downforce.
Hamilton, who has been vocal about his disappointment with the Mercedes' lack of grip, particularly in high-speed turns, finally felt that they had made progress. He was feeling more assured in the back of the car and was possibly as hopeful as he has been in the past two years about his performance.
"We have several upcoming races and we are uncertain of how the car will perform. However, if we find ourselves in a similar position and execute our strategy and pit stops effectively, we have a chance to compete for a victory," he stated. "This was the first weekend where I felt the upgrades made a difference. The progress we have made has boosted my confidence in the car's ability to handle turns."
Unfortunately, things were looking up until the FIA took out their measuring instruments. They chose four cars to examine: Hamilton and Ferrari's Charles Leclerc were disqualified, but Verstappen and McLaren's Lando Norris passed the inspection.
The track at the Circuit of the Americas is quite uneven, which may have played a role, along with the shortened practice time due to it being a sprint race weekend. This left the Mercedes engineers with limited data to determine the ideal ride height for a race with a full tank of fuel.
Mitigating factors perhaps but what Mercedes will really want to ascertain over the next few races will be whether the improvements they felt they have made were genuine or whether running the car at an illegally low height was a factor, in which case they cannot be considered a step forward.
Hamilton's performance was noteworthy as he finished the race closer to Verstappen than he has all season. However, Verstappen experienced brake issues and had to run his car at a higher ride height due to worries about the legality of the plank. These factors may have played a role in Mercedes' perceived advantage over their competitors.
The Hamilton team is currently able to handle this level of struggle, as the car is primarily being used for testing purposes for next year's model. However, if they are able to make it into a competition for the title, being disqualified would have severe consequences. The race in Austin taught them valuable lessons, but there are still lingering doubts. Mercedes must quickly resolve this issue and their performance at the upcoming races in Mexico and Brazil will hopefully give them the desired results for the future, according to Hamilton.
Source: theguardian.com