On stage seven of the Tour of Britain, Rasmus Tiller prevented leader Wout van Aert from winning.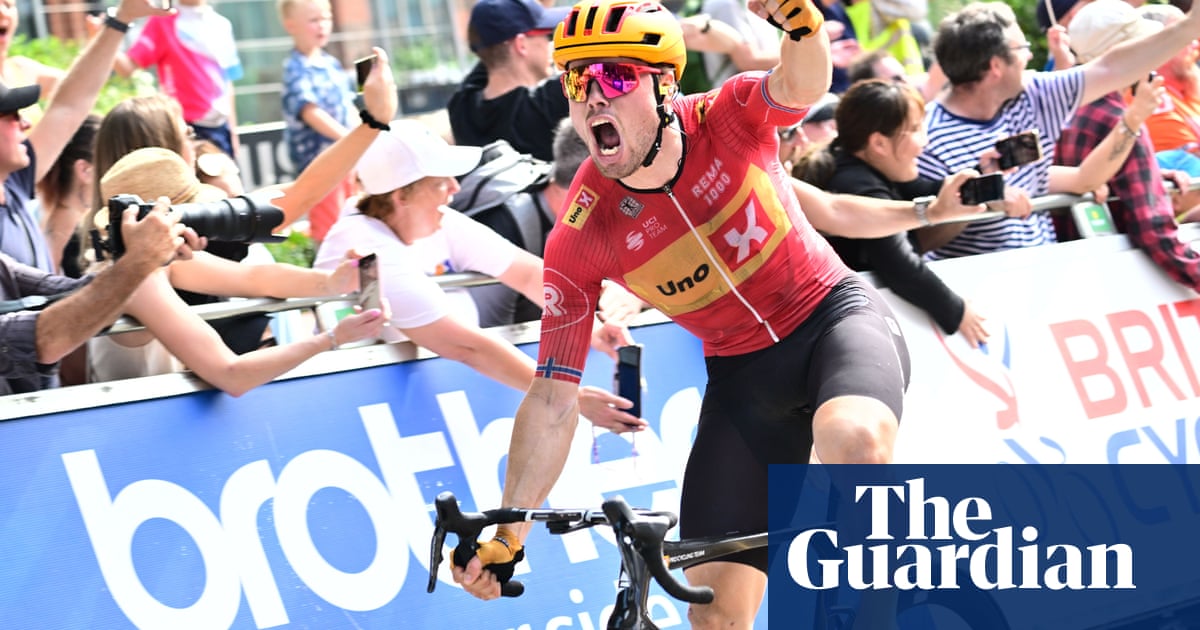 Rasmus Tiller emerged as the winner of stage seven in the Tour of Britain, fending off challenges from Welsh cyclist Stephen Williams.
Tiller emerged victorious in Gloucester with a time of 3 hours, 50 minutes, and 53 seconds, narrowly beating out Danny van Poppel and Williams in a shortened sprint.
Heading into the final stage on Sunday, Wout van Aert maintains his lead in the overall standings with a three-second edge over van Poppel and Tiller. The stage will take place from Margam County Park to Caerphilly.
On Saturday, the stage covered 106.2 miles and began in the Winchcombe Hill region, followed by a long journey through the valley. As the final sprint approached, a fragmented group came together, with Van Aert making an effort to catch up to the front pack.
The leader in the overall classification broke away with 3 kilometers remaining, but was caught by the peloton around 600 meters from the finish. Belgian rider Van Aert finished in 12th place, narrowly beating out Van Poppel and Williams at the finish line in a group of 12 sprinters.
According to an article on cyclingnews.com, Tiller expressed his satisfaction with his victory, stating that he was unable to keep up with Wout on the steep climb and had to pace himself. However, their team was able to catch up and in the final 10km, they strategized and worked together to bring Wout back. Tiller acknowledged Wout's strength and was grateful for his team's help in securing the win.
Source: theguardian.com