Referee Wayne Barnes, who officiated the World Cup final, is calling for measures to be taken against the "disgusting" abuse he has received on social media.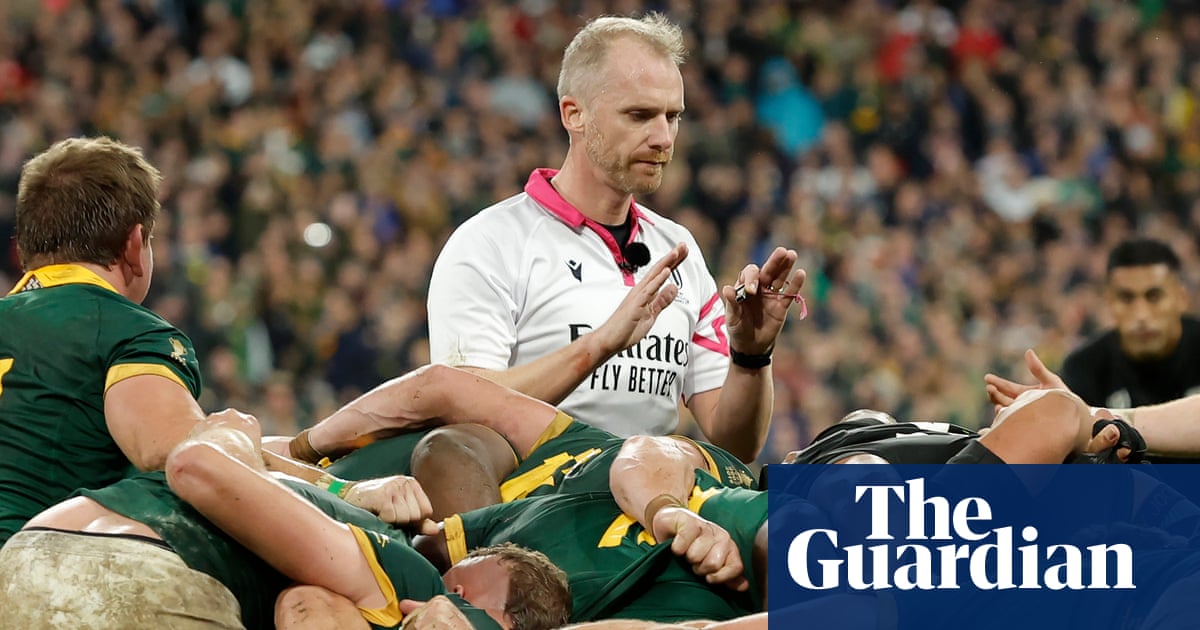 Wayne Barnes, the referee of the Rugby World Cup final, has condemned the use of social media to attack him and his family, labeling it as "disgusting." He has also urged for those responsible for such abuse to face consequences for their actions.
The English official, who was 44 years old, faced a difficult match in his final game. Barnes made a controversial decision by giving a red card to New Zealand captain, Sam Cane, during the men's World Cup final. The match ended with South Africa's 12-11 win in Paris. This was just one of many disputed calls made by Barnes, who retired five days later after officiating a record-breaking 111 tests.
In an interview with BBC Sport, Barnes stated that individuals who make threats against one's spouse and children should be held responsible and face consequences. He expressed concern over threats of sexual violence and revealing personal information, stating that it goes beyond acceptable boundaries.
Barnes recognized the significance of having a social media presence in promoting charitable causes and clarifying officiating decisions. However, he acknowledges that this also opens the door for hateful and violent messages.
The speaker questioned why someone who sends hateful messages and threats to others' families should be allowed to participate in the rugby community, even if they are a fan of their local club.
"I urge prosecuting agencies to explore methods of addressing online abuse. I advocate for laws regulating the actions social media platforms can take to combat it, and for governing bodies to contemplate their role in addressing the issue."
Source: theguardian.com