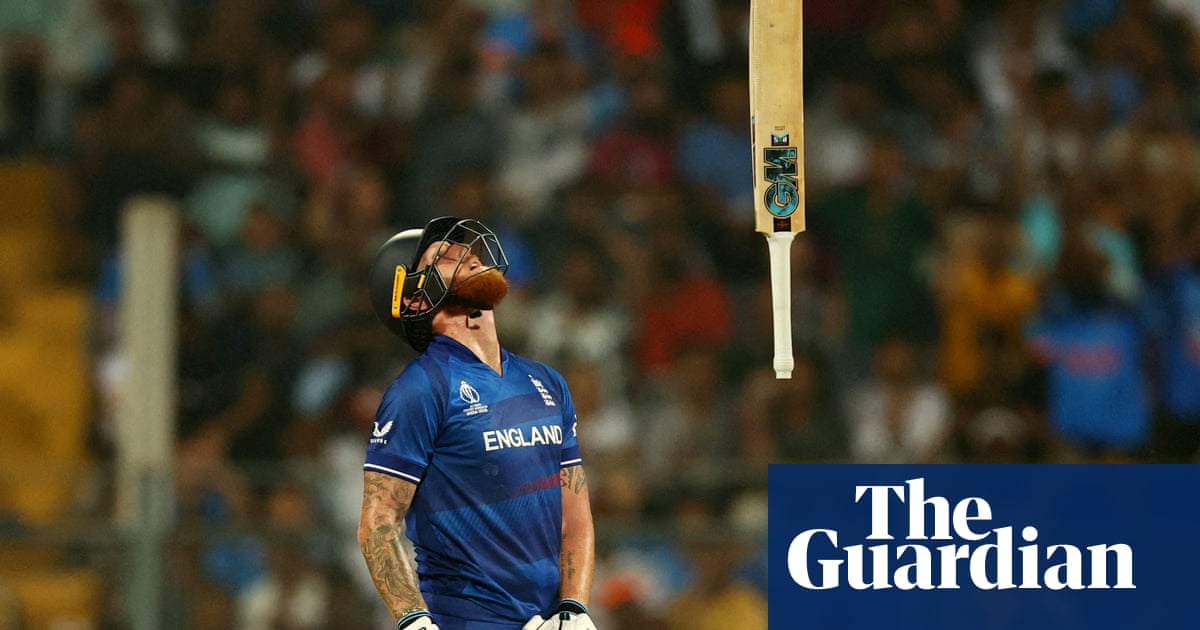 Rob Key stated that Ben Stokes' choice to reject one of the England & Wales Cricket Board's first long-term central contracts does not indicate a lack of dedication to playing for his country.
The captain of England's Test team was presented with a contract lasting three years, which would have bound him to the team for the upcoming Ashes series in Australia in 2025-26 and beyond. However, he ultimately chose to only sign for one year, taking a risk that he will receive better terms when he renegotiates in a year's time.
Out of the six players who were offered three-year contracts, only three of them accepted. Jos Buttler and Jofra Archer opted for two-year contracts instead, while Harry Brook, Joe Root, and Mark Wood were the only ones to agree to contracts until 2026.
Fifteen additional players have committed to two-year contracts, while eight players, aside from Stokes, can be considered either older, injury-prone, or peripheral and have signed for one year. Seven players, including Atkinson, Brook, Carse, Duckett, Potts, Tongue, and Ahmed, have received their first England deal, with Ahmed being the first teenager at just 19 years old to do so.
The agreements permit the ECB to have authority over which franchise tournaments contracted players participate in. However, Key, the managing director of England men's cricket, made it evident that they will only exercise this control in cases of conflicting schedules. He stated, "I do not want a scenario where our top players are off playing franchise cricket. I want to see them representing England."
Stokes's decision is influenced by the upcoming negotiation of a new memorandum of understanding (MOU) between the ECB and players, which could greatly alter the contract offers in the next round of negotiations. Normally, the ECB would have waited until then to make changes, but they were concerned about potential delays due to franchise owners being involved. As a result, all players who were offered a contract ended up signing.
Key stated that in the constantly shifting world of cricket, we are finally getting a glimpse into the true thoughts of the players. He expressed surprise that many have chosen to embrace the multiyear aspect, which is a testament to their dedication to English cricket. This is especially noteworthy as they now have numerous other opportunities available to them.
Ben believes that when the next MOU begins and the contract cycle changes, he will have more leverage. Some players prioritize security, but Ben is not saying he doesn't want to play for England. He is fully dedicated to playing for England and it has not crossed his mind to not play for the next four to six years.
Last week, Stokes was queried about his plans for playing internationally, even though he was likely already aware of his contract situation. He expressed that the ever-changing landscape of cricket is affecting people's decisions, and for him, the priority is playing for England as much as possible. He takes pride in representing the country and hopes to continue doing so for as long as he can, playing in as many matches as possible. The upcoming new MOU and other factors will play a role in his decision, but for now, his goal is to keep playing for England until he is unable to do so.
All players who participated in the Ashes this summer, with the exception of Stuart Broad who has retired, have signed a contract. Similarly, all members of the current World Cup squad have also signed contracts, except for David Willey. According to Key, Willey was not happy about this and it is understandable since he is the only one without a contract. Key also acknowledges that it is a difficult situation and he wishes they had more resources to offer Willey a contract just for being a part of the team.
Source: theguardian.com