Did a South African rugby term, used by Bongi Mbonambi, get misunderstood? | Correspondence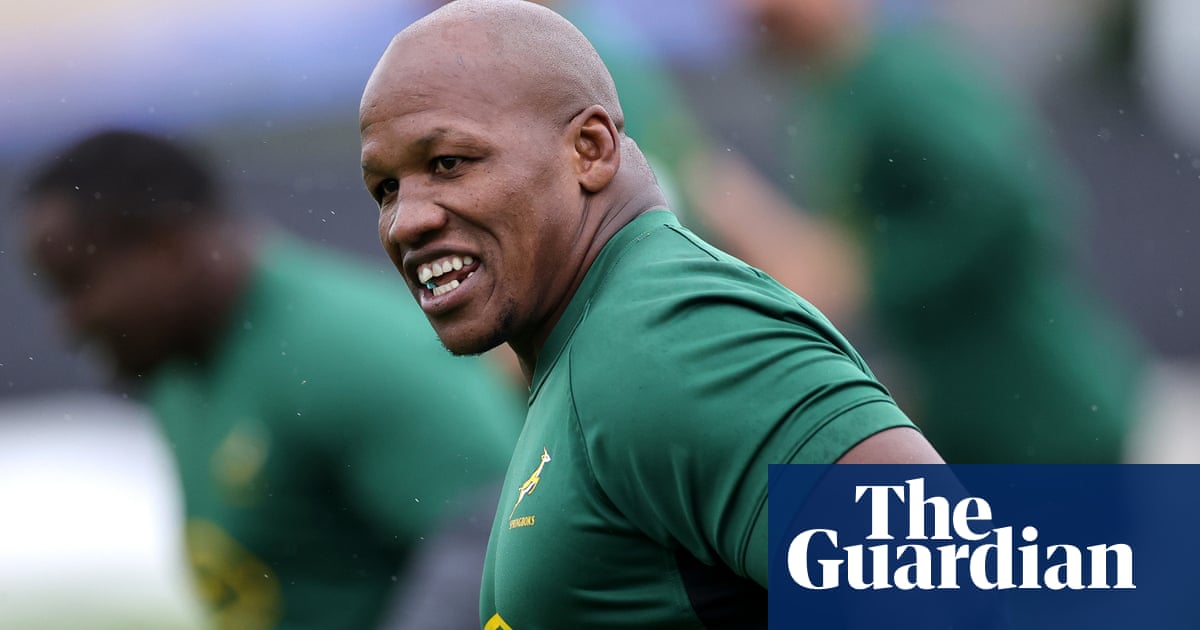 During the Rugby World Cup semi-final, it was alleged that Springbok player Bongi Mbonambi used a highly offensive Anglo-Saxon term towards Tom Curry, bringing attention to the diverse language used in South Africa. (Tom Curry accuses South Africa hooker Bongi Mbonambi of using racial slur, 22 October).
Due to the recent recognition of sign language, there are now 12 official languages. While English is commonly used, in informal settings it can become a confusing mix of languages. In rugby, it is a common practice to use a different language, like Afrikaans, to communicate with teammates in a way that outsiders cannot understand. Afrikaans rugby terminology often includes words that may sound offensive to those unfamiliar with the language. For example, the Afrikaans word "kant" means "side", but may sound like a derogatory term to others. In South Africa, there is a non-fiction rugby book called Onkant!, which translates to "offside". It is possible that Mbonambi may have actually said "wit kant" (the white side).
Additionally, the term "C-word" is not commonly used in South Africa. Instead, the profanity used to refer to the same body part in a similarly offensive manner is the word "poes," with the diphthong "oe" pronounced similarly to the double-o in "soot." Interestingly, in Dutch this word simply refers to a cat, which often amuses Afrikaans speakers when they visit the Netherlands.
Jeanette Serdyn
Johannesburg, South Africa
Source: theguardian.com