What were the contestants expecting on Survivor? A luxurious vacation at Center Parcs?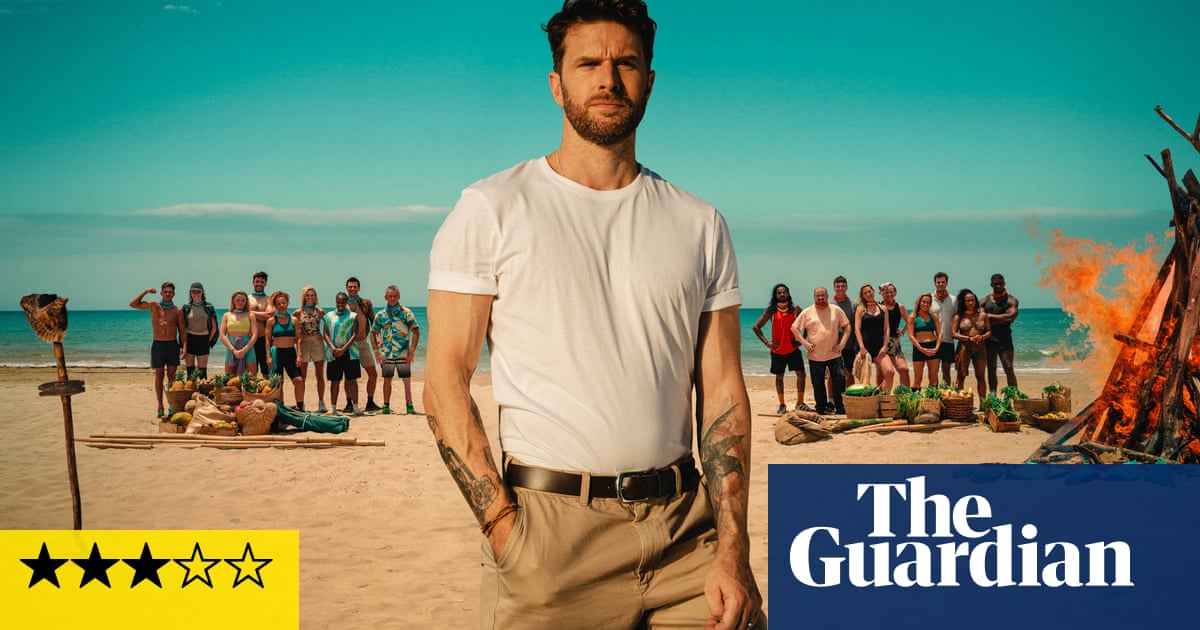 W
We may currently be experiencing a golden age for reality television. Shows such as The Traitors, the revived Big Brother, and the popular Married at First Sight have sparked discussions once again. While Survivor has been a dominant force in the genre in the United States, its first attempt at a UK version on ITV in the early 2000s only lasted two seasons. However, the BBC has brought it back with a new Saturday/Sunday double feature, hosted by Joel Dommett from The Masked Singer. Dommett appears more rugged and windswept than his usual Saturday night attire.
The intro melody resembles something you'd hear during the end credits of a dark Scandinavian noir series like The Killing or The Bridge. This is even more amusing when paired with Dommett's serious explanations of the show's mechanics. As he describes a tense finale where a player must be sacrificed, you can't help but think of the similarities to Squid Game.
This is a game involving trust and betrayal, but it is not as intense as it may seem. In fact, it may feel quite familiar even if you are not familiar with the US series. A large group of strangers are sent to deserted beaches in the Dominican Republic where they are divided into two teams, known as Caletón and La Nena. These teams participate in different tasks and challenges to win rewards such as tarpaulins, food, or protection from elimination. It can be compared to an adult sports day with added elements such as rope, wood, and hessian.
As is common on these types of shows, issues arise right from the start. Certain participants struggle to start a fire. Others are left feeling hungry and irritable after being limited to basic food supplies. Some are assertive while others are more laid-back, and some are perceived as being lazy. There are even grievances about insects that make one question if they were anticipating a 34-day vacation at a luxury resort instead of enduring the challenges of roughing it in the Caribbean.
The recent episode of Alone on Channel 4 challenged participants to endure in the Canadian wilderness with limited resources and no human interaction. In comparison, Survivor focuses more on the dynamics between individuals rather than the environment. It has a similar format to Alone, but with elements reminiscent of early 2000s Big Brother. Initially, contestants have loyalty to their tribe, but they also form alliances within their groups. Tasks such as surviving without a fire serve as a means of adding pressure and evaluating the strength of their relationships.
At the conclusion of every episode, a Tribal Council is held to eliminate one contestant. Similar to The Traitors, these discussions are both comical and serious, offering an intriguing look at how individuals will go to great lengths to avoid admitting they simply do not get along with someone else. As Dommett readies to dismiss a contestant, he reminds them that once their torch is extinguished, so are they.
The overly formal language used does not align with the lively and enthusiastic nature of Survivor. In the first two episodes, there are clearly some standout individuals, including Pegleg, a surf school owner with one leg (Dommett confirms it's okay to refer to him as such, but is informed that Pegleg has legally changed his name). He believes others may underestimate him, giving him an advantage in the competition. There is also Laurence, who is half-Austrian, studies AI at Cambridge, and has a passion for polo. Jess, from London, reminds me of Maddy from The Traitors, and Lee, a professional boxer, seems to be competing with fitness instructor Nathan to be the most physically fit on the show.
After the initial challenge, which Dommett enthusiastically narrates, he describes every detail as if we are not already witnessing it firsthand. However, things eventually calm down and the episodes may seem a bit drawn out at first due to the many new faces. The show boasts a diverse cast, with contestants ranging from gym enthusiasts to individuals with aspirations of being like Bear Grylls. Although Survivor has not been on British TV for 20 years, it still feels familiar due to its incorporation of elements from other shows. While it may not be groundbreaking, it is still a pleasant and comforting journey to the beach.
The show Survivor was broadcasted on BBC One and can be watched on iPlayer.
Source: theguardian.com