The best podcasts of 2023 so far
Believe in Magic
Those who were captivated by Jamie Bartlett's popular podcast, The Missing Cryptoqueen, will eagerly dive into this intricate and suspenseful mystery. It delves into the tale of Megan Bhari, who was inspired by her own battle with cancer to establish a charity at the age of 16 that gained the support of the band One Direction. We are introduced to doubters who hired a private investigator because they doubted Megan's illness, only to be bewildered by her sudden passing. This adds a tragic element to an already convoluted and enigmatic narrative, and Bartlett skillfully unravels the truth behind it all.
Buried
There are two unavoidable motives to delve into one of the most noteworthy podcast premieres of the year. Firstly, its astounding divulgements about the infiltration of organized crime in the waste management industry in the UK and their illegal dumping of staggering amounts make it a must-hear for anyone with even a slight concern for the environment. Secondly, the deathbed revelations, cover-ups, harrowing visits to the Northern Irish Mobuoy site at the heart of the scandal, and the interview with the Italian priest who now lives under protection are not only captivating content. They are all presented in bite-sized episodes of only 15 minutes each.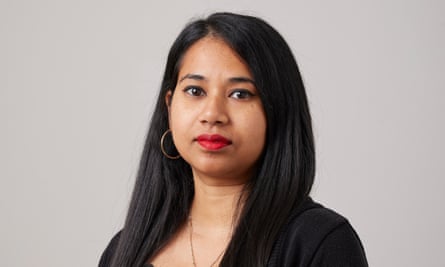 Cotton Capital
The extensive and significant series by The Guardian, exploring the connections between the publication and Manchester to slavery, was a massive effort and a clear display of dedication by the team of journalists involved. Maya Wolfe-Robinson, the editor of the project, also leads much of the six-part series. It includes insights from Dr Cassandra Gooptar, who spent two years researching The Guardian's ties to slavery, as well as prominent TV journalist turned advocate for reparations Barbara Makeda Blake-Hannah, and Guardian editor-in-chief Katharine Viner.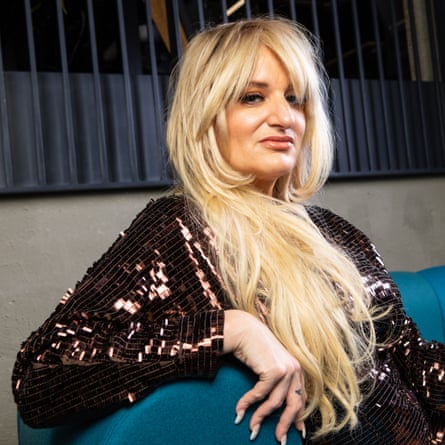 Educating Daisy
The podcast hosted by Daisy May Cooper is always an entertaining experience. The comedians who present classic novels to Cooper, claiming she has never read them, add an extra layer of enjoyment. Cooper playfully teases Diane Morgan for discussing social justice, knowing she won't be interested in "The Ragged Trousered Philanthropists." The group also shares laughter as Jamali Maddix describes the graphic novel "Preacher." It's like being part of a hilariously unimpressed audience. Cooper's reaction to Tim Key's mention of "The Catcher in the Rye" during his pitch for "The Diary of a Nobody" perfectly captures the spirit of the podcast. She jokingly asks why he didn't bring it up earlier, given its brevity.
Filthy Ritual
Reworded: The hosts of the popular true-crime podcast RedHanded, Suruthi Bala and Hannah Maguire, are used to covering multiple cases, but their latest episode focuses solely on the strange and unsettling story of Juliette D'Souza. This "shaman" was able to steal millions of pounds from the affluent neighborhood of Hampstead through two separate scams she was running simultaneously. The podcast provides a thrilling and detailed account of this audacious real-life criminal.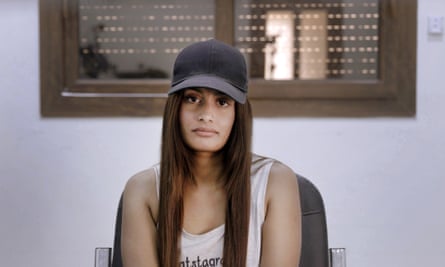 The Story of Shamima Begum: I Am Not a Monster
The tale of Shamima Begum, the girl from Bethnal Green who departed London to join Islamic State in 2015, has been portrayed as a story of radicalization and extreme behavior – particularly by the UK government, who removed her citizenship in 2019. In this acclaimed podcast from BBC/PBS, host Josh Baker interviews Begum, providing insight into her reasons for leaving, the difficult circumstances of her time in Syria, and the possibility of forgiveness.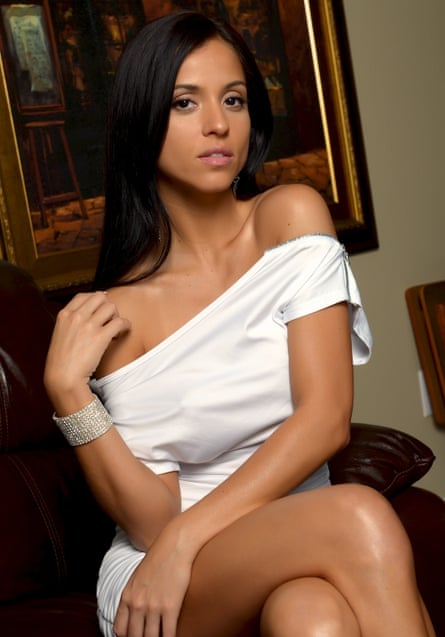 Love, Janessa
Catfishing stories never fail to shock, but the scale of this one makes jaws drop. Janessa Brazil is a successful adult entertainment star, but stolen photos have also made her the face and body of a global romance catfishing scheme. Does she know about this? How do the catfishers get away with using her identity? And just how many people have been scammed? In this in-depth investigation of the scandal, Hannah Ajala speaks to people who have lost millions and had hopes of new relationships shattered.
Northern News
Dead dogs reappearing to their owners in bath mats! A husband's infidelity announced to the world via the medium of balloon! A schoolgirl who spilled some food colouring! Northerners Amy Gledhill and Ian Smith's hilarious look at news from the north of England is an unfailingly fun jaunt through local journalism with celebrity guests such as Tim Key, Rosie Jones and Phil Wang. Hardly surprising, given that it comes from the same stable as long-running hits Off Menu and Cuddle Club.
Pod Save the UK
Reworded: It can be difficult to filter out the constant political discussions in the podcast world, but this UK edition of Pod Save America offers a refreshing perspective. This is largely due to its hosts, Nish Kumar, a political comedian, and Coco Khan, from The Guardian. The two friends discuss a range of topics, from Eurovision to the immigration bill, Beyoncé concerts, and the housing crisis, based on current events and popular conversations, much like one would with well-informed and articulate friends.
Rylan asks: What does it mean to be a man?
Every year, Rylan re-watches the moment when he made it to the live shows of the X Factor. It was a chaotic scene with lots of screaming and tears at judge Nicole Scherzinger's house, as Rylan was hungover. He does this to remind himself of how important this experience is to him and to reflect on how much he has grown since then. Known as a beloved figure in the nation, Rylan hosts a thoughtful podcast where he talks to a diverse group of guests such as Amir Khan, Hamza Yassin, and Janet Street-Porter about what it means to be a man in today's world. And because Rylan is so kind and welcoming, his guests open up easily.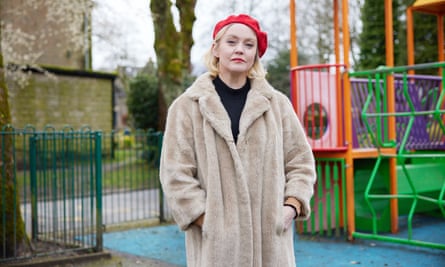 Terri White explores the phenomenon of Britain's Ghost Children.
Terri White's thought-provoking series on the UK's missing school children is not an easy listen. The initial episode detailing Arthur Labinjo-Hughes's death is heart-wrenching, but it sparks White's inquiry into how we can safeguard children like Arthur in the future. Traveling throughout the country, she converses with social workers, educators, high-ranking individuals in child services, and family members. This investigation also has a personal aspect for White; as someone who experienced abuse during her childhood, school was her refuge – she even reconnects with a teacher she hasn't seen in over three decades. As she delves for solutions and advocates for tangible change, there is a glimmer of hope.
The Most Challenging Unsolved Case in Laramie
Serial Productions have once again hit a home run with their latest series, which delves into a murder investigation from decades ago that is suddenly revitalized by an arrest. However, the case against the primary suspect, a former police officer, quickly falls apart. New York Times journalist Kim Barker sensitively examines the death of Shelli Wiley in Laramie, Wyoming, a place where she herself spent her teenage years. The series raises questions about a possible cover-up, reminiscent of the gripping first season of Serial.
The Debutante
The latest, exhaustively researched series from Jon Ronson is an utterly fascinating look at the life of Carol Howe – a glamorous former debutante who started calling dial-a-racist lines, got a swastika tattoo and became the poster girl for the neo-Nazi movement – or would have, if she could've toned down her taste for excessively violent public statements. Its reason for existence? To look at how she may well have been connected to one of the "most terrible crimes of the 21st century" – the Oklahoma City bombing. Another gripping voyage into extremism.
The Last Soviet
A Russian astronaut learns of the decline of his beloved Soviet Union while stationed on a space station. He is faced with a decision: return to Earth and his family while the space program is still functional, causing the station to deteriorate, or fulfill his duty to protect a source of great national pride for Russia, risking never seeing his family again. The intriguing concept of this podcast makes it a must-listen. And when it is revealed that the presenter is Lance Bass from 'NSync, who was also once a real Russian astronaut, it becomes even more captivating. This show has it all – drama, sociological history, and even amusing references to boybands.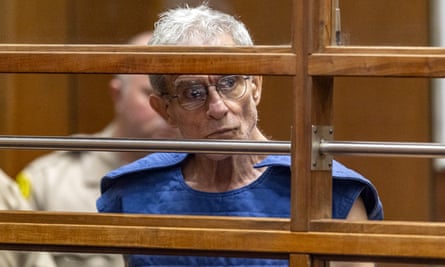 The Chemsex Killer in America: White Smoke
This true-crime series delves deeply into the deaths of gay men, caused by wealthy American political donor Ed Buck and his involvement in drug-fueled and sex-related activities. It offers a wealth of background information and insights not only into the lives of the victims, but also into the various subcultures within the LGBTQ+ community. From the ballroom scene to the chemsex scene, the show examines power dynamics, terminology, commonly used drugs, and the potential for exploitation. With its immersive approach, it sheds light on a world that may not be familiar to those outside of the LGBTQ+ community, adding a satisfying depth to its storytelling. Overall, it is an excellent production.
Source: theguardian.com