Smaller nations have criticized World Rugby's changes to the global calendar, calling it a "stitch-up."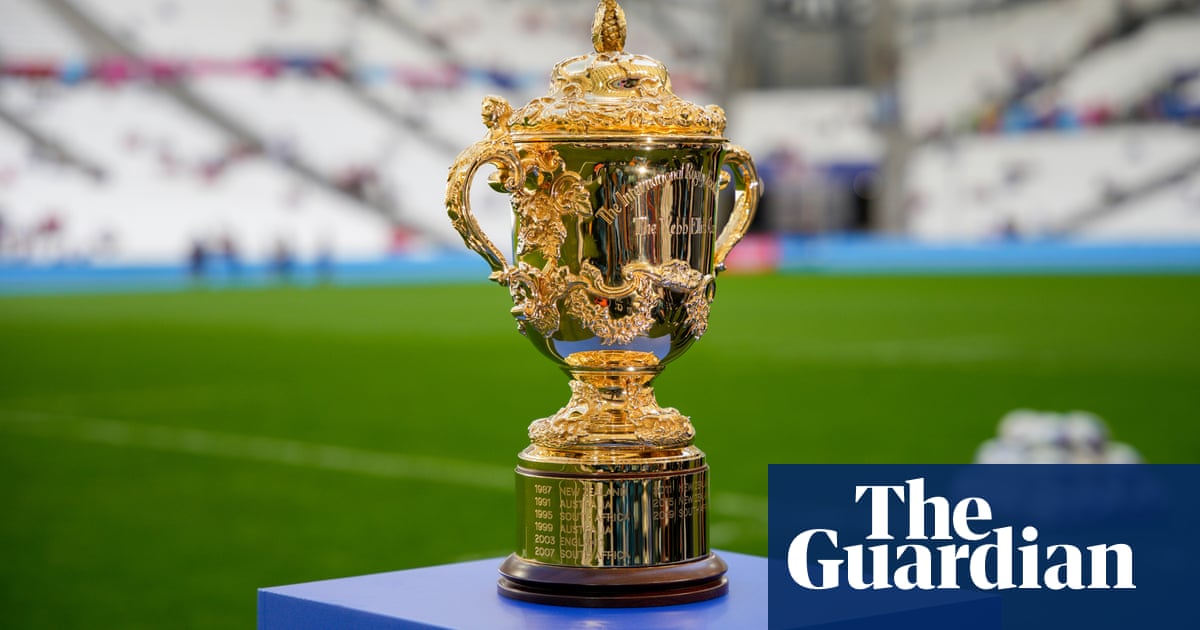 According to Sir Bill Beaumont, it was a "quantum leap" and according to World Rugby, it is the most significant change in international rugby union since the sport turned professional. This new 12-team men's tournament, starting in 2026, will replace traditional tours and give the global Test game a shiny new appearance.
For smaller nations stuck outside with their noses pressed to the elite salon windows, however, some markedly different views are already being aired. "Stitch-up" and "closed shop" were among the reactions on social media and it is easy to understand the frustration in Portugal, Spain, Samoa, Uruguay and every other smaller rugby country who must wait until at least 2032 before potentially qualifying for the top table.
The organizers have included a "second division" in the proposed "Nations Cup," but the main division will be protected until at least 2030 to allow for the new competition to establish itself. Although a promotion/relegation playoff has been tentatively agreed upon, it has not been fully confirmed. As a result, teams like Portugal, who are on the rise, will only have limited opportunities to compete against top-tier teams such as those from the British & Irish Lions or if they happen to be in the same World Cup group.
The recent World Cup in France showcased the progress of smaller teams, who were given more time to prepare and faced tougher opponents. However, despite these positive changes, the aftermath of the crucial final council vote did not bring about an immediate major shift. As expected, this was not the main focus in the many announcements from World Rugby. The 2027 Rugby World Cup will now include 24 nations and be shorter in duration, with a round of 16 that includes the top four teams from each of the six pools.
Many have noted that the proposal to expand the World Cup and have smaller teams face weaker opponents in the intervening years may send conflicting messages about the growth of the sport. Dan Leo, from Pacific Rugby Players Welfare, expressed his dissatisfaction with the idea, calling it "uninspiring and unoriginal" and stating that it would not benefit smaller nations in the long run. He also shared his thoughts on X (formerly known as Twitter), stating that limiting matches between top-tier nations limits the progress of emerging teams.
Alan Gilpin, the chief executive of World Rugby, referred to it as a "historic day" and expressed satisfaction that the sport has finally found a solution that has been difficult to achieve for a long time. The chairman, Beaumont, also shared his enthusiasm, calling it a "new era" that will benefit everyone and bring certainty and opportunities. He also believes that this development will help expand the sport beyond its usual limitations and lead to something extraordinary.
The top division of the Nations Cup will include all teams from the Six Nations and Rugby Championship, as well as two additional teams – most likely Japan and Fiji. Games will be scheduled based on a north vs south system, meaning that in July, teams such as England, Wales, and Ireland may travel south to face New Zealand, Australia, and Fiji. They would then host South Africa, Japan, and Argentina in November. Meanwhile, France, Scotland, and Italy would play opposite fixtures. The two highest-ranked teams from each north/south "conference" would then face each other in the final.
Starting in 2026, the Six Nations tournament will be shortened from seven weeks to six weeks as part of a calendar restructure. The fallow week will be eliminated, and the November autumn international "window" will be extended to four weekends. This change will allow for a high-profile grand final to take place.
The goal is for the new agreements to result in a collective improvement for everyone involved, according to Beaumont. This should attract more funding to the sport compared to traditional tours. However, it's important to note that the top division will still be controlled by the Six Nations and Rugby Championship, who will keep all commercial rights. There is no guarantee that the revenue will be fairly distributed among those not already involved.
It is too soon to declare this as the biggest change in rugby union since the Tri-Nations Series, which was introduced by Rupert Murdoch's News Corp in 1995 and marked the start of professionalism.
The International Players' Union has expressed skepticism about the new model, stating that it is not flawless and improvements must be made in important areas to meet the goals of expanding the game through emerging nations and ensuring higher standards of player well-being.
The CEO of the players' union, Omar Hassanein, also requested for more information regarding the added chances for teams ranked 13 to 24 in the world to compete against higher-ranked opponents.
Gilpin firmly believes that there will be a significant increase of "crossover fixtures" (matches between teams from different tiers) by 50% in non-Nations Cup years. The Pacific Nations Cup, which will include Canada, Fiji, Japan, Samoa, Tonga, and USA, is set to begin in 2024. He refuted claims that the top nations are manipulating the system for their own gain, stating that this will actually lead to a more improved overall environment.
Source: theguardian.com