This week's top seven TV picks: from Milli Vanilli to The Pigeon Tunnel.
Pick of the week Milli Vanilli
The truth was not what we expected, as evidenced by the scandal surrounding Milli Vanilli, the Grammy-winning pop duo whose lip-syncing was exposed in 1990. Luke Korem's documentary serves as a cautionary tale, reviving the story of how Munich dancers and singers Robert "Rob" Pilatus and Fabrice "Fab" Morvan were persuaded to become the public faces of Boney M svengali Frank Farian's new music project. Fab admits, "We embraced the lie," but the film delves into the challenges the duo faced in maintaining the facade as they gained international success, and the backlash they experienced following their exposure, which tragically led to Rob's early death. This story sheds light on the dark side of the music industry, with troubling racial undertones.
Wednesday 25 October, Paramount+
---
The Pigeon Tunnel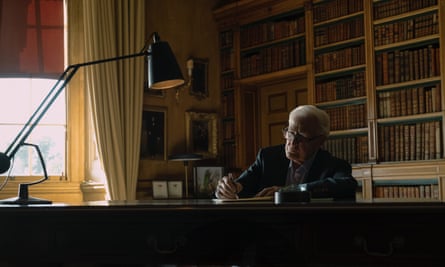 Renowned filmmaker Errol Morris sits down for an intriguing and in-depth interview with acclaimed spy novelist John le Carré, also known as David Cornwell. Cornwell is a captivating speaker (though other sources must be consulted for information on his numerous affairs), as he shares stories of his eventful upbringing with his con artist father, his time as a spy in Berlin during the construction of the wall, and his rapid rise to success as a writer of espionage thrillers. "Betrayal is a subject that fascinates me," Cornwell confesses, and it's difficult not to see his charming yet deceitful father as a significant influence on his career in fictional treachery.
Apple TV+ is now available.
---
Pearl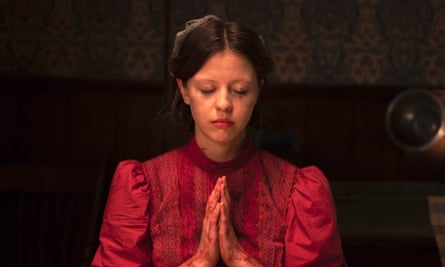 A fast-paced prequel to Ti West's 2022 horror film X, featuring Mia Goth reprising her role as the young and unsettling Pearl, co-written by West. It delves into the backstory of the murderous farmgirl, growing up in a dull rural town in 1918 Texas with her strict German mother and paralyzed father, while dreaming of a glamorous career in Hollywood. Filmed in the classic style of old Hollywood, complete with dramatic music and exaggerated acting, it's a visually striking nightmare as Pearl transforms from a Judy Garland-esque Dorothy to a deranged Baby Jane.
On October 21st at 8pm, tune in to Sky Cinema Premiere.
---
Poltergeist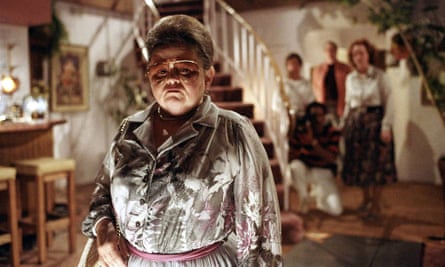 "They have arrived!" This 1982 supernatural thriller, with creative input from Steven Spielberg and Tobe Hooper as the official director, explores the terrifying concept of monsters in the closet and the fear of parents being unable to protect their children. JoBeth Williams and Craig T Nelson relocate with their three children to a new suburban community. However, strange events occur, resulting in their youngest daughter being pulled into another dimension, causing their once comfortable and self-satisfied middle-class life to crumble.
On Saturday, October 21st at 11:50pm, tune into BBC One for programming.
---
Titane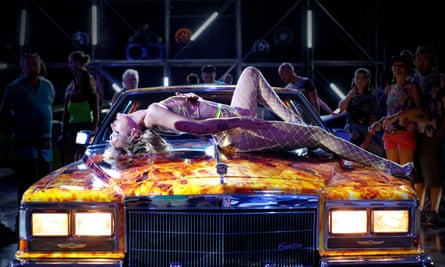 Alexia (Agathe Rousselle), a young dancer with a plate in her head after a childhood road accident, murders a persistent male fan, is impregnated by a car then, on the run after further killings, poses as the long-lost son of fire chief Vincent (Vincent Lindon). Julia Ducournau's provocative, Cronenberg-influenced horror doesn't get any less bizarre after that, as the gender-fluid Alexia's intrusion into the hyper-masculine environment of the fire station provokes and disrupts.
On Wednesday, October 25th at 10:50pm, the movie channel Film4 will be airing.
---
The House of Mirth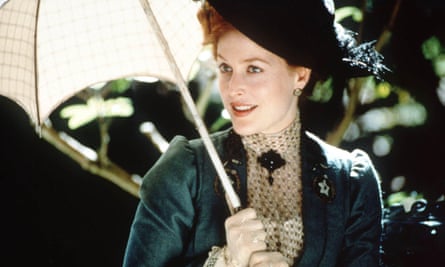 Unfortunately, the passing of Terence Davies has resulted in a limited amount of his impassioned films being available for us to appreciate. Fortunately, Film4 will be airing two of his works this week: the 2011 adaptation of Terence Rattigan's The Deep Blue Sea on Monday and his beautifully crafted version of Edith Wharton's novel from 2000. In an exceptional performance, Gillian Anderson portrays Lily, a wealthy woman in 1905 New York who faces vulnerability due to her unmarried status and financial instability, leading to unwanted attention from men and gossip from women. Lily's struggle to maintain her dignity as her options diminish is truly heartbreaking. SW
On Wednesday, October 25th at 1:10 am, the movie "Film4" will be airing.
---
Censor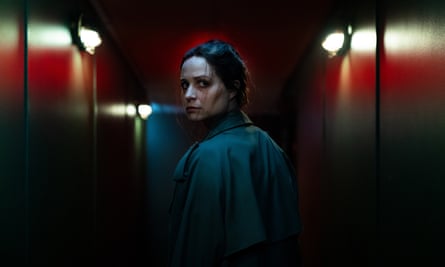 AP
Prano Bailey-Bond's film explores the 80s phenomenon of "video nasties" (such as Driller Killer and I Spit on Your Grave) while cleverly imitating their low-budget, intense horror style. Niamh Algar plays Enid, a film censor who is accustomed to the male violence depicted in her work. However, when she sees a movie that echoes her sister's childhood disappearance, her emotions become entangled and she enters a bizarre and dreamlike world that blurs the line between fiction and reality.
On Thursday, October 26th at 10:50pm, the movie channel Film4 will be showing.
Source: theguardian.com