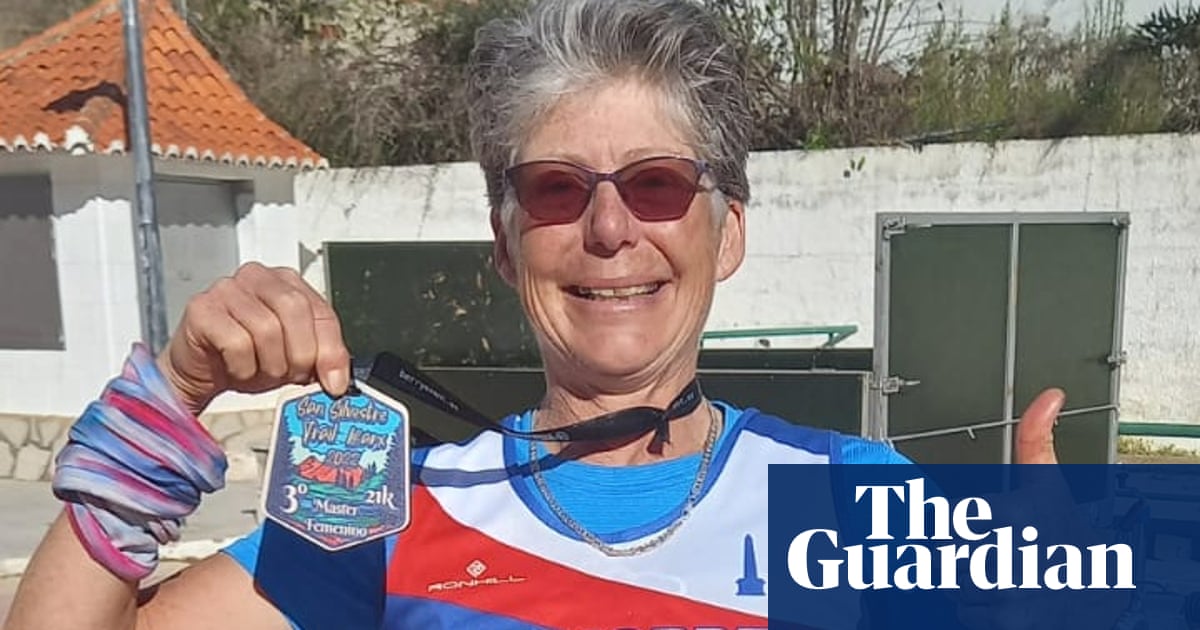 My late sister, Clare Harris, passed away at the age of 63 due to cancer. She was an extraordinary athlete, excelling in fell running, triathlons, and cycling. Her determination and drive served as an inspiration to others.
Clare worked as a buyer for companies including Regatta, Lakeland and Lancashire Wildlife Trust, but her work was very much a means to support her active life outdoors. Later on she took up cross-country skiing and cycling and had many trips around Britain and Europe with her husband, Nick Harris, whom she met in 2003, and married on a Scottish hillside in 2013, with the couple wearing matching running tops and shorts.
Clare was born in Leicester to John Sutton and Carol (nee Walker). Her father was a printing lecturer and her mother was a radiographer. She spent her childhood in Plymouth where her family engaged in activities such as swimming, sailing, and walking on Dartmoor. She attended Plymstock school where she was a member of various sports teams for athletics, cross country, hockey, and swimming.
After completing her studies in chemistry at Trent Polytechnic, Clare relocated to Lancashire and joined several fell running organizations. She was a member of the Kendal club, where she earned the title of ladies fell-running champion. Clare achieved multiple medals, including First Lady in the Manx Mountain Marathon in 1999, and successfully completed the Bob Graham Round (42 peaks in the Lakeland region within 24 hours) in 1989. She was the 32nd woman to accomplish this feat.
In 1994, Clare traveled to Nepal to participate in the Everest Mountain Marathon, raising £7,000 for Water Aid. In 1996-97, she took a belated gap year and journeyed around the world on a bicycle with a friend. From 2003-08, she was a member of the Calder Valley Fell Runners women's team during their successful period, winning 11 British and English team medals. At the 2006 British relays, hosted by Calder Valley, Clare ran the final leg after quickly leaving the commentary box to grab the baton for the winning run. She then returned to the box to announce the team's victory. In recent years, she has taken up cycling and competing in triathlons. In April 2022, she was awarded a Female Vet 60 triathlon trophy and completed a 170-mile journey along the Way of the Roses from Morecambe to Bridlington on her bike.
In 2022/23, Nick and Clare began spending their winters in Spain in a camper van along with their friends. During this time, Clare achieved four podium finishes out of five mountain and trail races, and also went cycling and hiking in the mountains.
After coming back, she was preparing for a cycling journey from John o'Groats to Lands End. However, fatigue and gastrointestinal issues resulted in a cancer diagnosis and a swift decline in her well-being.
Nick and I are the ones who have survived.
Source: theguardian.com