This week's audio highlights include a review of "Ghost Story," a discussion with Will Smith about his role in "Class of 88," and a look at Shaun Keaveny's "Daily Grind" podcast.
Ghost Story | Wondery
In 1988, Will Smith was in a class with Wondery.
Shaun Keaveny's daily routine is broadcasted worldwide.
The podcast "Ghost Story" by Wondery consists of seven episodes that take unexpected turns, starting off with a spooky theme and then transitioning into a different genre before circling back and becoming something completely unique. It may seem odd, but it is actually well-done and intriguing.
Tristan Redman, a journalist, relocated to a London residence during his teenage years. On multiple occasions, items in his bedroom would shift without any physical contact – for example, a vase would appear on his bedside table, despite not being placed there by him. As he grew older, Redman learned that previous inhabitants of the house also had unusual occurrences, often sighting a faceless woman.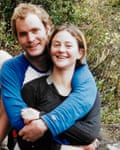 The plot thickens when Redman learns that his wife's family, who used to reside in the neighboring house, had a great-grandmother named Naomi who was murdered there. Her husband, known as Feyther, narrowly escaped death due to his intelligence and swift reactions. Redman is determined to uncover more details.
The plot he discovers is quite complex, involving supernatural beings, killing, espionage, deception, and even a seance. In the hands of someone else, this convoluted path could be perplexing. However, Redman is a skilled narrator and seamlessly weaves together his investigation and conversations with Kate and her relatives. Adding to the intrigue, Kate's family features the famous actor Hugh Dancy, who lends his voice to the podcast.
The familial element is what sets this story apart, transforming it from a captivating mystery into something even more intriguing. It's not often that we get to hear from those who are directly impacted by a journalist delving into their history. Kate's father and uncle hold their grandfather, Feyther, in high regard and are not pleased when Redman thoroughly investigates their family legends. In the second to last episode, there is a tense exchange between them and Redman, and his unease is evident.
An expert in Ghost Story proposes that our past is constantly present in our lives, much like a rolled-up rug that we carry with us. This idea came to mind as I was listening to Class of 88, a highly praised series by Will Smith about hip-hop culture. In present times, Smith is seen as someone who had everything but ended up ruining it all. He went from being a respected Hollywood star and Oscar winner to being considered a complete failure, all because of a physical altercation with Chris Rock over a joke about his (ex?) wife.
Smith's history is unrelated to Hollywood, award shows, marital conflicts, or feelings of separation and sadness. He originates from the world of hip-hop, where he was known as the Fresh Prince in the music duo DJ Jazzy Jeff and the Fresh Prince. In 1988, he embarked on tours with prominent rap groups like Run-DMC, Public Enemy, and EPMD during a pivotal moment when rap was gaining mainstream popularity. The bonds and knowledge that Smith acquired during this time serve as the foundation for his eight-part series, which he presents with a lighthearted and welcoming demeanor.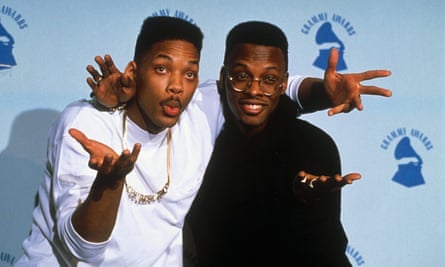 The individuals interviewed are exceptional, ranging from Jazzy Jeff himself to DMC, Queen Latifah, and Chuck D. We also receive insights from other individuals involved during that time, such as Rick Rubin, A&R representatives, and journalists. They are not just commenting, but sharing their personal accounts. One story we are told is about Public Enemy's performance at Rikers Island jail – how it was arranged and the challenges they faced. We also learn about Run-DMC's performance of "My Adidas" and how the audience held up their sneakers in support. This led to the band being the first non-athletes to receive an endorsement from Adidas. While these are well-known stories, the details shared by those who were present bring us directly into the experience.
However, there are also smaller enjoyable moments in which Will goes on a date with Pepa from Salt-N-Pepa, as well as more profound reflections on his experience of being labeled a sellout and being excluded from hip-hop's early days. Smith's intention is to remind us of his roots and accomplishments, which he succeeds at to a certain extent. More significantly, the documentary series is exceptionally well-done.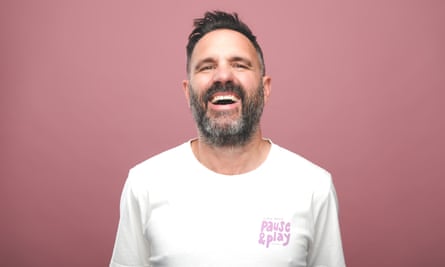 Popular radio personality Shaun Keaveny, well-loved former host of 6 Music and skilled podcaster, has recently debuted a new program called "The Daily Grind". Is there anything this man can't do? Airing every day at approximately 5pm, the show embodies all that is characteristic of Shaun: a laid-back and leisurely hour of conversation that cleverly celebrates the simple pleasures of everyday life. The program features a backdrop of Hawaiian music, lighthearted news stories, fan messages, Shaun's banter with producer Ben, and a celebrity interview on Fridays. It exudes a warm and inviting atmosphere, providing a refreshing break from the challenges of life. Simply delightful.
Source: theguardian.com