Reviews of the top crime and thriller books of the month.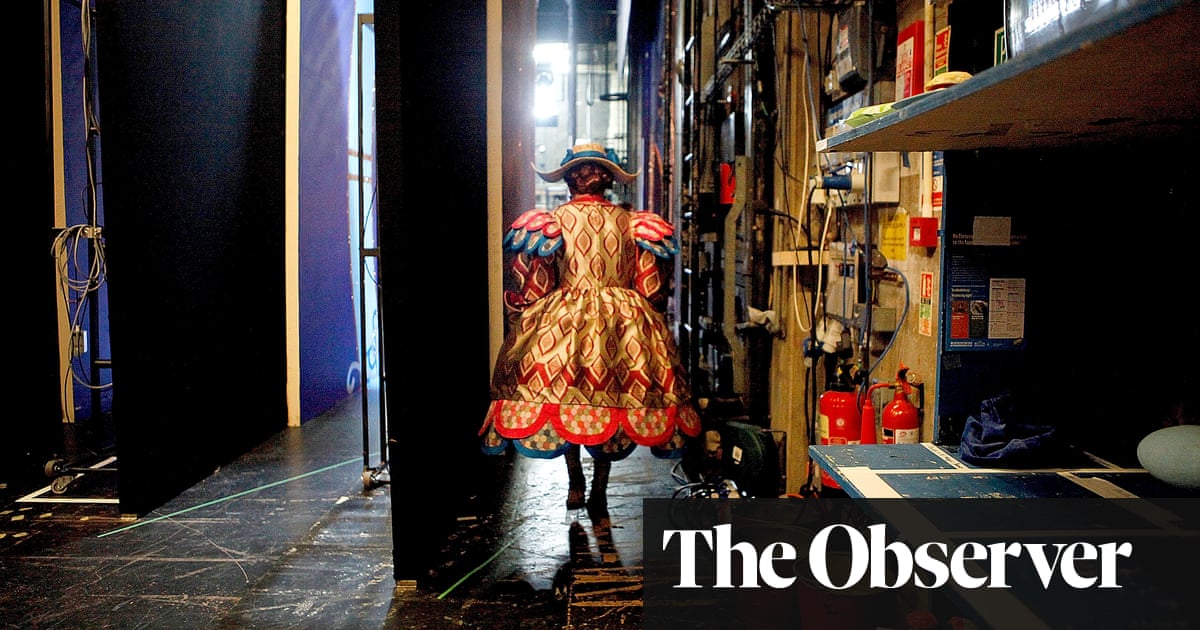 "A
The annual Christmas email from Celia Halliday, a character from Janice Hallett's previous novel, The Appeal, sets the scene for The Christmas Appeal. Set a few years later in Lower Lockwood, the amateur acting group Fairway Players is preparing for a panto to raise funds for the church roof. However, tensions arise between new co-chairs Sarah-Jane and Kevin and former co-chairs Celia and Joel. When a body is discovered on stage, lawyers Femi and Charlotte are tasked with unraveling the mystery. Hallett once again showcases her skill in portraying her characters' flaws, humor, and warmth. The beanstalk itself also plays a prominent role in the story, with Sarah-Jane emphasizing the importance of creating a believable one. Overall, The Christmas Appeal is a delightful holiday read.
Jasmine, the protagonist of Jean Kwok's The Leftover Woman (Viper), flees from her village in China to New York to escape Wen, the man she was forced to marry at the young age of 14. She is on a mission to find her daughter, whom Wen had claimed had passed away shortly after her birth five years ago. Jasmine is facing numerous challenges – she is unemployed, penniless, and undocumented, and her abusive husband is on the hunt for her. On the other end of the social spectrum is wealthy publisher Rebecca, who resides in New York with her adored Chinese daughter Fiona, her accomplished husband Brandon, and their Chinese nanny Lucy. As their paths begin to intersect, Kwok delves into the consequences of their different backgrounds – Jasmine's desperation contrasts with Rebecca's privilege. However, Rebecca also has her own struggles as her publishing career is on the verge of a scandal. This aspect of the story may seem unnecessary, as well as the subplot surrounding Jasmine's childhood love. Nonetheless, Kwok has crafted a gripping and poignant mystery where various threads come together and danger looms.
I have a strong inclination towards captivating opening scenes, and Richard Armitage's novel, Geneva (published by Faber), begins with a real showstopper: a woman frantically running through the snowy Swiss Alps, pursued by a gunman. Will she manage to escape? As the story unfolds, we delve into the details of the plot, centered around Sarah Collier, a Nobel prize-winning scientist, and her family. Sarah has taken a step back from her career to care for her father, who suffers from Alzheimer's. She fears that she may also be experiencing similar symptoms such as confusion, memory loss, and blackouts. However, her husband Daniel is insistent that she attend a conference to endorse a new neurotech developed by the organizers. Eventually, Sarah agrees, leading to a series of chaotic events as she journeys to Geneva. She discovers that the technology could potentially aid her own diagnosis, but soon realizes that things may not be as they appear. The novel is narrated from the perspectives of Sarah, desperately trying to conceal her confusion from the world; Daniel, struggling to balance his roles as both caregiver and husband; and Terri Landau, a science blogger covering the new technology. Geneva is a gripping page-turner from the accomplished actor-turned-author, although at times the actions of certain characters may stretch believability.
Just in time for the spooky season of Halloween, Yrsa Sigurdardottir's Icelandic thriller The Prey (published by Hodder & Stoughton) tells a story of uncertainty as we question whether the malevolent force our characters face is truly real or supernatural. The narrative follows a group of friends from Reykjavik as they embark on a dangerous journey into the wintry wilderness, a search and rescue team hot on their trail, a lone man stationed at a radar station on the coast who is plagued by a mysteriously ringing phone, and another man who uncovers the possibility of a long-lost sister when a child's shoe is unearthed in his old home. Sigurdardottir expertly weaves all these elements together with surprising twists, but it is her gripping account of a fight for survival in freezing temperatures, beneath an endless dark sky, that truly sends shivers down the spine.
Source: theguardian.com