'Captured the essence of humanity': your most beloved moments with the Doctors
"I have portrayed characters such as a receptionist, nurse, and patient."
In 2005, I started watching the show Doctors and immediately became engrossed. The multitude of captivating storylines kept me hooked. One storyline that particularly resonated with me was Valerie's battle with cancer, as I am a survivor myself. I also recall the scandalous affair between Cherie and Daniel, which was accidentally broadcasted over the intercom system. Heston's reaction as he sipped his beloved tea was priceless. And the heartbreaking episode where Rob lost Karen brought tears to my eyes. The cast of Doctors is incredibly talented.
I am a supporting artist (SA) on the show, where the cast and crew are incredibly welcoming and supportive. After a long day of filming, I always have a restful night's sleep. I have formed strong bonds with other SAs on the show, and I have played various roles such as a receptionist, nurse, patient, and venue manager. I have even been given lines to say in some scenes. The news of the show coming to an end is heartbreaking for me and all the people who work on it, as we have become like a family. I even convinced my husband to join as a "bubble couple" during the pandemic. It truly marks the end of an era. Julie Douglas-Plumb, supporting artist from Evesham, Worcestershire.
One of the initial episodes on television to feature a "Zoom episode".
Doctors was one of the first TV programmes to film and show a "Zoom episode" during the pandemic – a fact that was overlooked in the TV awards. They produced a thought-provoking and entertaining 45-minute episode where we saw the characters coping, as we all were, in their unique ways in their own spaces, filmed by the actors themselves. There was a moving storyline but also humour, and it felt very special. Sara Holt, 51, music teacher, Somerset
Eric Sykes provided an expert lecture on monologues.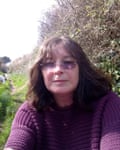 In one of his final roles, Eric Sykes delivered a masterful monologue as a patient who recorded a video message for his doctor to watch after his passing. The scene was the centerpiece of the entire episode and beautifully captured the essence of humanity. It elicited both moments of pure joy that made me burst into laughter and moments of deep emotion that brought tears to my eyes. Though clearly influenced by Alan Bennett's Talking Heads, it was written and performed with such skill that it could have easily been a part of that series. Rest in peace, Eric. This was a truly exceptional performance to end on. Michelle Kimber, age 59, from Plymouth.
I was continuously drawn to the camera and as a result, I was removed from the final product.
I was a primary writer for the show Doctors. One of my favorite moments was during the episode titled "Smears without Fears." This episode aimed to encourage women to undergo cervical exams and revealed that the term "smear test" originated from smearing cells between glass plates, rather than being gross. We see the character of Doctor Emma getting her examination, and many viewers commented on our Facebook page that they were finally able to overcome their fear and get tested. It's possible that our show even saved lives. Another highlight was having the legendary Barry Biglow on an episode. I also had the opportunity to be an extra in a Christmas episode that I wrote, playing a carol singer. However, due to my inability to stop looking at the camera, my scenes were edited out. My name is Claire Bennett, and I am a writer from Sutton Coldfield.
The team worked wonders with limited resources.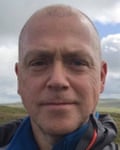 Over the course of 19 years, I have had the privilege of writing over 70 episodes for the show. These have included comedies, dramas, absurd dialogue, and intense emotional scenes. I have written both standalone plays and multi-episode story arcs. The dedicated producers, cast, and crew have worked tirelessly with limited resources and endless positivity.
One of my most memorable moments was my contribution to the 2021 episode of "Doctors" titled "Three Consultations and a Funeral." The episode featured three real-time scenes and starred the talented Lucy Benjamin alongside regular cast member Dido Miles. The story focused on a woman's realization of her husband's decades-long abuse and coercive control. The performances by both actors were outstanding, earning the episode two RTS Midlands awards and the best single episode award at the British Soap Awards. I had the opportunity to write a two-part follow-up to complete the story, showcasing the unique and fresh approach of "Doctors" that sets it apart from other shows on TV. As someone who also acted on the show in the past, I have the utmost admiration and respect for the cast and crew. It is a shame to see "Doctors" being cancelled, as it is one of the few remaining British TV shows in the tradition of Play for Today, always offering something new and original. Phil Ralph, 52, writer, Machynlleth.
'I can't imagine my weekdays without it'
I have viewed nearly all episodes of the television series "Doctors" from its beginning. It has accompanied me during the pregnancies and deliveries of my two children. They have grown up alongside me while I watched the show. When I returned to work as a school lunch lady, coming home to watch "Doctors" helped me through my long journey home. I would like to start by mentioning the numerous wonderful storylines centering around Karen and the Hollins family. Jan Pearson departed from "Doctors" this year with a satisfying conclusion. And let's not forget Jimmi Clay, his most memorable plotline being his kidnapping by delusional radio show fans Ivor and Sissy. "Doctors" fans simply want him to find true love and have a happy ending.
I could go on and on. Doctors has given us so many funny, dramatic, silly and wonderful moments. I cannot imagine my weekdays without it. Claire Costello, 49, Gravesend, Kent
I have written nearly 40 episodes.
I have written approximately 40 episodes of the show, primarily during the first five or six years, but I have also done so intermittently throughout its run. One of my most beloved storylines was a week-long exploration of homelessness and life on the streets, written by the talented Claire Bennett and Peter Lloyd. The episode showcased exceptional acting, writing, and directing, comparable to the impactful social drama "Cathy Come Home." While I am honored to have had an hour-long episode nominated for a Golden Rose international TV award, this particular storyline holds a special place in my heart. Writer Marc Peirson, Cromer
Source: theguardian.com