Jodie Whittaker's Time Series Two review highlights the absurdity of our legal system.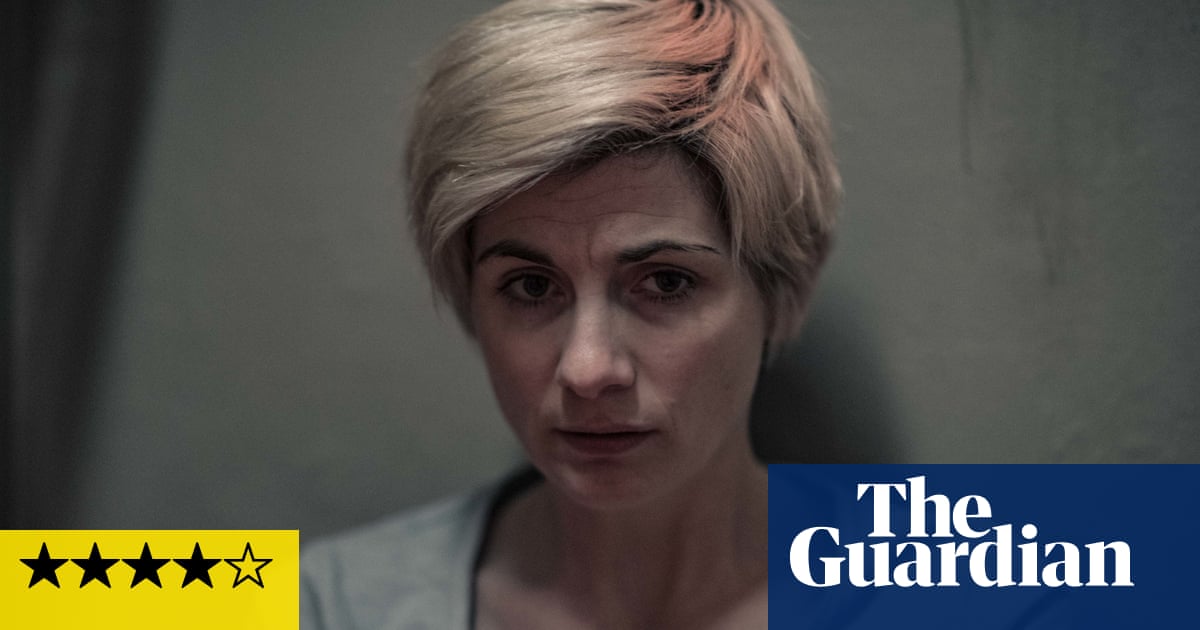 J
Jimmy McGovern's 2021 prison drama, "Time," received high praise. It featured Sean Bean as a prisoner navigating the penal system and his conscience, and Stephen Graham as an honorable guard who is being blackmailed by inmates who know his son is serving time elsewhere. The show won Bafta awards for best actor (Bean) and best miniseries that year. It showcased McGovern's political perspective, but avoided being overly preachy, instead focusing on a story about guilt, redemption, and the flaws within our justice and prison systems.
In this second installment, McGovern has teamed up with co-writer Helen Black to focus on the female inmates of the prison. Rather than portraying their relationships with the wardens, the story follows three inmates and their dynamic with each other. While each character seems to represent a specific set of issues that have arisen or worsened during their time in prison, the writing remains genuine and empathetic. This is largely due to the strong performances of the actors involved. Siobhan Finneran reprises her role as chaplain Marie-Louise, who continues to rely on her faith to guide her in helping the inmates despite the overwhelming challenges they face. However, there are moments where her quiet acceptance of their circumstances is evident in her expression.
Out of the main three new characters, one is named Orla (played by Jodie Whittaker). In the beginning, we see her rushing her three children through breakfast and getting them ready for school. Little does anyone know, she has to appear in court for allegedly tampering with her electricity meter. She is immediately taken from the courtroom to serve a six-month sentence. This situation seems absurd like something out of a Kafka novel, and it is. With no one available to pick up her kids and strict rules on phone calls, Orla is unable to handle the childcare issues that every mother faces, but on a much larger scale. This small issue of bureaucratic red tape will eventually lead to a catastrophic disaster.
Kelsey, a 19-year-old with a history of incarceration and drug addiction, is traveling in a van to a prison located 60 miles away from her home. Known for her role in Game of Thrones, actress Bella Ramsey hails from Nottingham and brings her native accent to the screen. Despite being a heroin addict, Kelsey is able to continue using for a few days without being searched due to the lack of reasonable suspicion in women's prisons. However, when she finds out she is pregnant with her dealer boyfriend Adam's child, she decides against getting an abortion after learning from fellow inmate Abi that judges tend to give lighter sentences to pregnant women. Kelsey sees this as an opportunity to turn her life around and secure a spot in the prison's mother and baby unit.
Abi is the sole perpetrator of a violent crime and is the most similar to Bean's character in the initial series. She is also an atypical middle-class inmate, navigating a double unfamiliar environment as she grapples with her feelings of remorse, the unattainability of forgiveness, and her own overwhelming sorrow.
After her story is revealed, she is shunned by society, but she argues that she is not solely responsible for the guilt and shortcomings of other women. Just like McGovern, Black does not portray characters as entirely good or bad.
The oppressive and dangerous atmosphere that pervaded the men's prison in the past is now mostly replaced with the psychological suffering caused by the distinct societal positions of women and the consequences for their families. Mothers who lack support, such as Orla who is single and whose mother struggles with alcoholism, may have their children placed in foster care. The loss of homes and jobs, which already provided inadequate income and may have been a factor in their crimes, further complicates their situations. Relationships and pregnancies with abusive men add even more challenges. Although McGovern and Black do not portray their characters as perfect, they do highlight the fact that many women are imprisoned for minor, non-violent offenses like Orla's – offenses that may not lead to a man being incarcerated – or because they were coerced into illegal activities by the men who control them.
With three characters to attend to, it does feel as if the writers' attention is being stretched too thinly as they try to cover slightly too much ground, from how you deal with an unexpected period in a cell without sanitary towels to the intergenerational effects of abuse and neglect. But, like the first series, it brings attention to a terrible problem and demands a search for answers.
Source: theguardian.com