The current weather conditions are being closely monitored due to the extreme events of Storm Ciarán and the presence of a superfog in Louisiana leading to widespread chaos.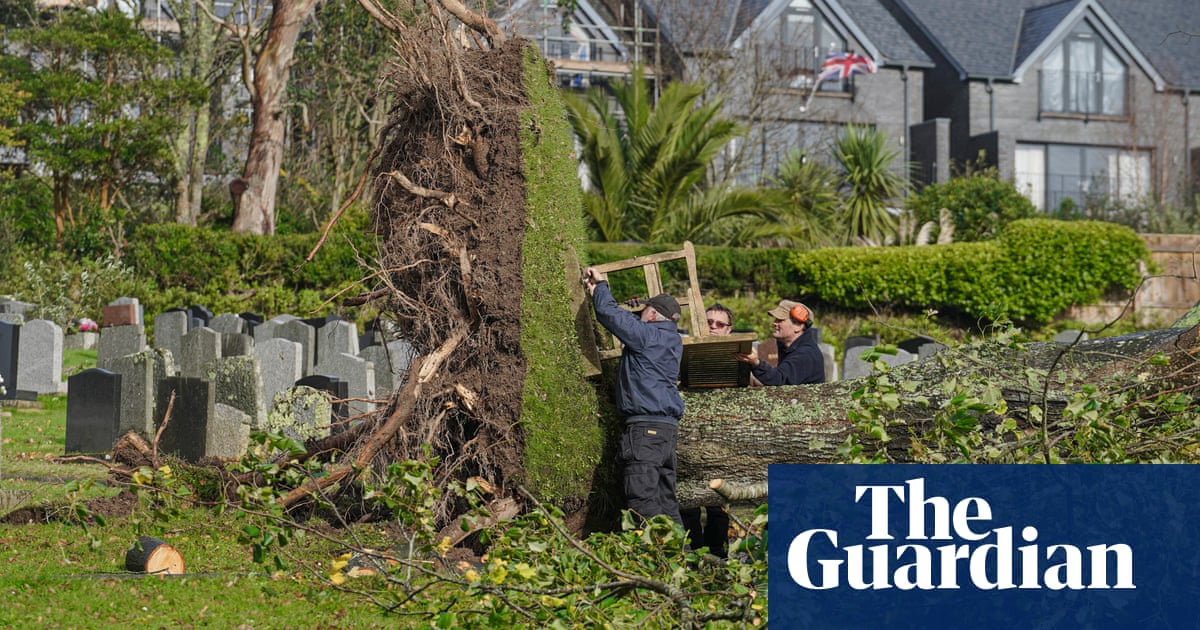 Over the last few days, Storm Ciarán caused chaos in the southern regions of England, but had a more severe impact on the Channel Islands.
Ciarán's arrival on Wednesday evening coincided with a powerful storm hitting the Channel Islands, bringing wind gusts over 100mph at Jersey airport. Reports emerged of a possible tornado forming in Jersey during the night, along with hailstones as large as golf balls. The storm caused significant destruction to buildings, with blown-out windows, torn-off roofs, and debris damaging vehicles.
No UK citizens were reported as casualties, however this was not the case for other regions in western Europe. The UK Met Office revealed that Ciarán was a storm that broke records, setting the lowest mean sea level pressure (MSLP) in England and Wales for the month of November. MSLP refers to the atmospheric pressure adjusted to the height of the average sea level. Plymouth recorded an MSLP of 953.3 hPa, while St Athan observed 958.5 hPa, surpassing the previous records of 959.7 hPa (1916) and 962.7 hPa (2010) for England and Wales respectively.
On Monday, October 23, a thick layer of fog known as "superfog" in Louisiana, USA, led to multiple severe car accidents. One particular collision on Interstate 55, located northwest of New Orleans, resulted in the death of eight individuals and sent over 20 others to the hospital. A total of 168 vehicles were involved in the fatal crash, including a tanker carrying dangerous liquid that caught fire.
The collision happened when a combination of fog and smoke from fires in the nearby marshes reduced visibility to as little as 3 meters (10 feet). Superfog is a frequently observed event that takes place when moisture and smoke from burning organic matter mix with cool, damp air. The smoke particles adhere to the water molecules, resulting in a thick fog that can create dangerously low visibility.
The recent week in Australia has been marked by additional suffering in certain areas of Queensland and New South Wales due to bushfires. On Wednesday, individuals living in the northern regions of Queensland were compelled to leave their residences as uncontrollable bushfires raged on. These fires have already claimed the lives of two individuals in NSW and have caused significant damage to numerous homes and businesses. In anticipation of a potentially severe wildfire season, authorities have been making preparations for months, as the El Niño weather phenomenon is predicted to result in elevated temperatures and drought in the eastern parts of Australia in the upcoming months.
Source: theguardian.com