A study has found that Pittsburgh has a close relationship with lobbyists for fossil fuel companies.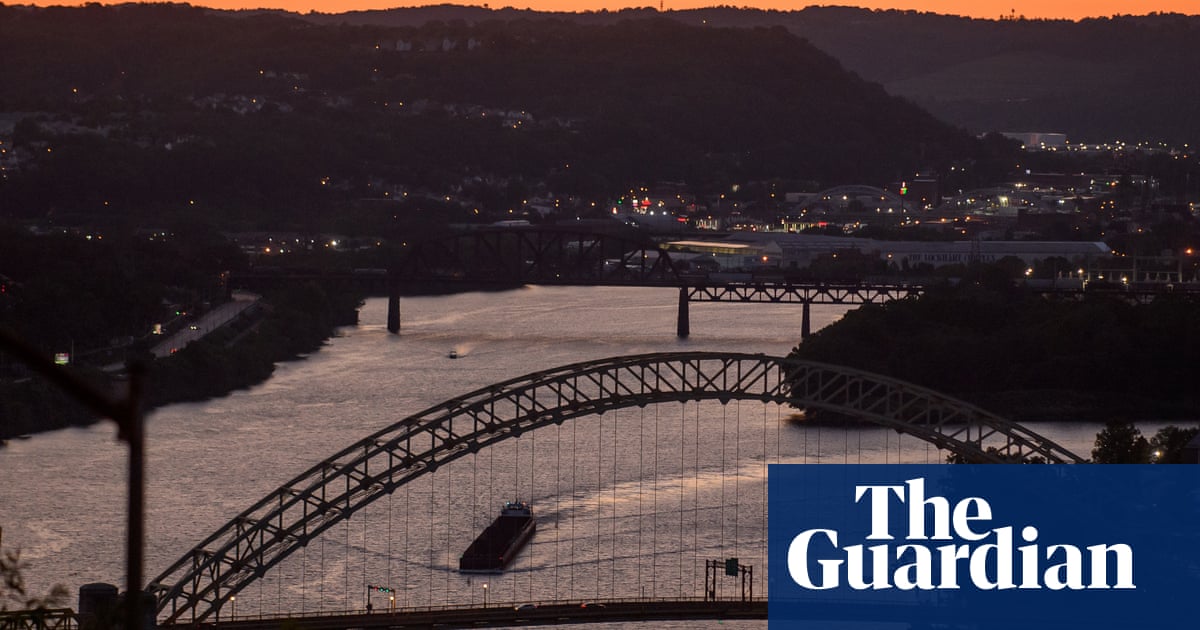 Recent research has revealed that many governmental, educational, cultural, and environmental organizations in Pittsburgh have enlisted the help of lobbying firms that collaborate with fossil fuel companies responsible for contributing to the Earth's rising temperatures.
The city in Pennsylvania has successfully removed its pension funds from investments in fossil fuels and has a goal to significantly reduce its contribution to global warming. However, in 2023, it hired lobbyists who had ties to ExxonMobil and seven other companies in the fossil fuel industry.
This year, the school district and Port of Pittsburgh Commission have both employed a lobbying firm that represents 16 fossil fuel companies, including one associated with the Koch brothers.
Pittsburgh's cultural organizations, like the Carnegie Institute, Frick Art and Historical Center, Children's Museum of Pittsburgh, Pittsburgh Ballet Theatre, and Pittsburgh Symphony, have also hired fossil fuel lobbyists. This includes the Western Pennsylvania Conservancy and the Pittsburgh Foundation, which supports climate advocacy.
According to recent research from F Minus and LittleSis, Pittsburgh has shown the most significant support for fossil fuel lobbyists compared to other major cities in the United States. The research was based on state-level lobbying disclosures released this year and conducted by Public Accountability Initiative, a non-profit organization focused on monitoring corporate and government accountability.
James Browning, the executive director of F Minus, stated that lobbying firms can greatly improve their reputation by representing esteemed clients in fields such as the arts, education, and philanthropy. He pointed out that these firms, who may have previously been seen as negative actors in regards to climate change, can now be viewed as champions for children, local conservation efforts, and various other positive causes, despite also working for fossil fuel companies.
In the past year, F Minus released a collection of information revealing that 1,500 lobbyists throughout the United States are employed by both fossil fuel corporations and a variety of other entities such as cities, universities, technology firms, and environmental organizations.
Pittsburgh has a strong connection to fossil fuels, with coal being a major contributor to the region's economy in the past. The city's oil and gas industry also holds significant influence.
Health issues linked to fossil fuel exposure are widespread. Allegheny county residents are among the top 1% nationwide for cancer risk, and the region has notoriously high rates of asthma and heart issues. And this month, researchers found that over the past decade, Pennsylvania oil and gas producers used millions of pounds of potentially dangerous chemicals across thousands of wells.
The region is also at risk from climate-related dangers such as more frequent and intense heatwaves and floods. According to F Minus and LittleSis, hiring lobbyists who support fossil fuels is completely contradictory to addressing the urgent issue of climate change.
Alyson Shaw, a research analyst at LittleSis, stated that the city and environmental organizations should refrain from engaging in business with lobbyists representing the fossil fuel industry.
The report urges Pittsburgh institutions to sever connections with lobbyists who are connected to fossil fuel interests, particularly those who hold sway and authority.
Browning questioned, "If influential and wealthy institutions such as the Pittsburgh Foundation, the Carnegie Institute, and the city remain, who else will have the same level of impact and resources?"
The recent report highlights that organizations responsible for educating the public about the dangers of fossil fuels in the city have hired lobbyists who collaborate with the industry.
An example of this is the Western Pennsylvania Conservancy, an organization that aims to safeguard at-risk ecosystems and investigate their susceptibility to climate change. Last year, they collaborated with a lobbying firm, Buchanan Ingersoll and Rooney, which also represented 16 fossil fuel companies, including a branch of the Koch Industries network.
Carmen Bray, the senior communications director for the Western Pennsylvania Conservancy, stated that she did not perceive any conflicts of interest in these connections.
"We remain focused on collaborating with lobbyists in order to obtain state funding for conservation efforts and establish connections that will raise awareness about conservation projects, as well as address the threats posed by climate change to our local ecosystems and native species," she stated. "Maintaining strong relationships and consistent communication with legislators is crucial in our efforts to promote awareness, garner support, and secure funding for climate change initiatives."
This year, the Western Pennsylvania Conservancy terminated its agreement with Buchanan Ingersoll and Rooney and entered into a contract with a different firm. However, the new lobbying firm also represents EQT, Kinder Morgan, Anadarko Petroleum, and two other companies in the fossil fuel industry, according to the report.
In 2023, Buchanan Ingersoll and Rooney were also hired by The Pittsburgh Foundation, which has an environmental program that brings attention to the disproportionate impact of fossil fuel pollution on marginalized communities of color. The foundation's goal is to enhance community resilience and adaptability in light of a changing climate.
In 2023, a team of researchers at the University of Pittsburgh discovered that children living in close proximity to shale gas operations in south-west Pennsylvania were more likely to develop lymphoma. The University of Pittsburgh had hired Buchanan Ingersoll and Rooney, along with Allegheny Strategy Partners, in 2023 to represent several fossil fuel companies, including the top US coal producer and exporter Consol Energy, the metallurgical coal mining company Rosebud Mining, and three others.
Jasmine Banks, executive director of UnKoch My Campus, a national organization dedicated to challenging corporate influence on US college campuses, stated that there is evident data showing that our institutions, which are supposed to be educational pillars and cultural beacons, are still involved with lobbyists who have connections to the fossil fuel industry. This includes the billionaire Charles Koch.
According to Banks, severing connections with lobbyists associated with the fossil fuel industry allows institutions to establish a clear direction towards a sustainable future for Pittsburgh. This demonstrates that their path is not influenced by conflicting interests.
Source: theguardian.com