The RFU has prohibited a previous council member from participating due to their use of a racial slur directed towards a black volunteer.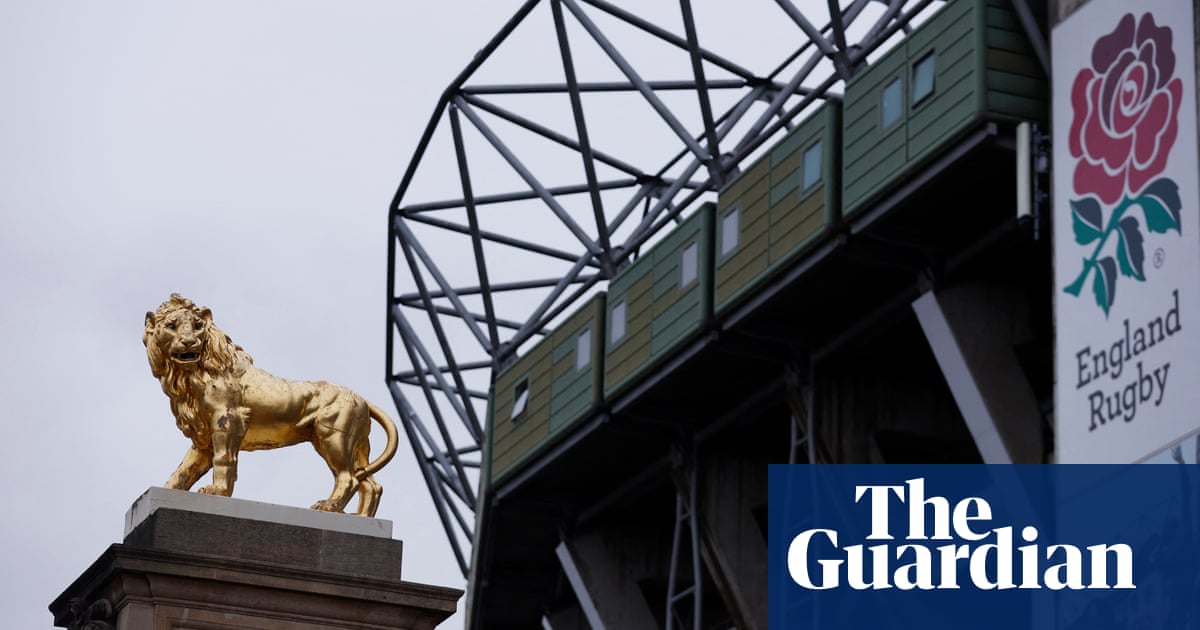 An individual who previously held a position on the Rugby Football Union council has been prohibited from attending any matches in England for a period of 12 months. This disciplinary action was taken after the individual used a racist term towards a black volunteer during a World Cup warm-up match at Twickenham in August. Andrew Sarek has also been barred from performing any administrative tasks for a year, as he has acknowledged and accepted the RFU's accusation.
On August 12th, after England's World Cup warm-up win against Wales, the incident occurred. According to the official ruling by the union, Sarek was introduced to a volunteer from the RFU who claimed that Sarek used the phrase "not another black cunt." The volunteer also stated in written testimony, "I am relieved that my friends were not nearby to hear this, as many of them are black and would have been deeply offended. I am becoming weary of constantly defending individuals in the rugby community."
Sarek, who was removed from his position as an RFU council member for Eastern Counties approximately five to six years ago, has admitted to behaving in a manner that goes against the best interests of the union and the sport. He stated that he made the comment "Oh, you're that black cunt from NLD [Nottinghamshire, Lincolnshire and Derbyshire]," but claims it was not meant to be racist. He acknowledged that the comment was insensitive, but maintains that it was not intended to be harmful. In his statement, he expressed regret for making the remark at the time and place mentioned and understands the hurt it may have caused.
"As a Nigerian, I have visited my home country multiple times in efforts to improve the development of rugby. I would like to clarify that I am not a racist and have never been accused of such beliefs. My previous remarks were inappropriate and hurtful, and I sincerely apologize for any pain or discomfort they may have caused."
The disciplinary decision, however, stated: "After presenting Mr Sarek with the details of the accusations, as outlined above, he readily admitted to committing an offense. It is clear that all parties agree that the words 'Black C' were used. Whether 'from the NLD' was also used is not relevant for our purposes. Notably, Mr Sarek did not offer an apology at the time. Upon investigation, we found that although Mr Sarek acknowledged the offensive nature of his words, he lacked understanding of their racist connotations. We dismiss the notion that they were just insensitive."
The RFU is currently embroiled in another incident involving racism. They have criticized World Rugby for not allowing England's Tom Curry to speak out about his experience with South Africa's Bongi Mbonambi, who was cleared of racially abusive behavior towards Curry.
In May, The Guardian reported that a well-respected former member of the RFU council was prohibited from entering Twickenham due to making a racist comment during a Six Nations game in the previous year. Alex Murphy pleaded guilty to the offense of saying to another volunteer, "You do realize they do not allow individuals of color in the royal box."
The RFU recently completed a probe into racism in the sport of rugby and determined that it is prevalent at all levels in England. This investigation was prompted by former England player Luther Burrell's statement last year about widespread racism in the sport.
The RFU council is a powerful branch responsible for making decisions within the union. It is made up primarily of elected representatives from various organizations and strictly consists of volunteers. The council has authority over important choices, such as the recent alteration to the legal tackle height. This group is famously known as the "57 old farts," as referenced by former England captain Will Carling.
Andrew Sarek has been reached out to for a response.
Source: theguardian.com