Scottish Rugby apologizes for failing the family of Siobhan Cattigan.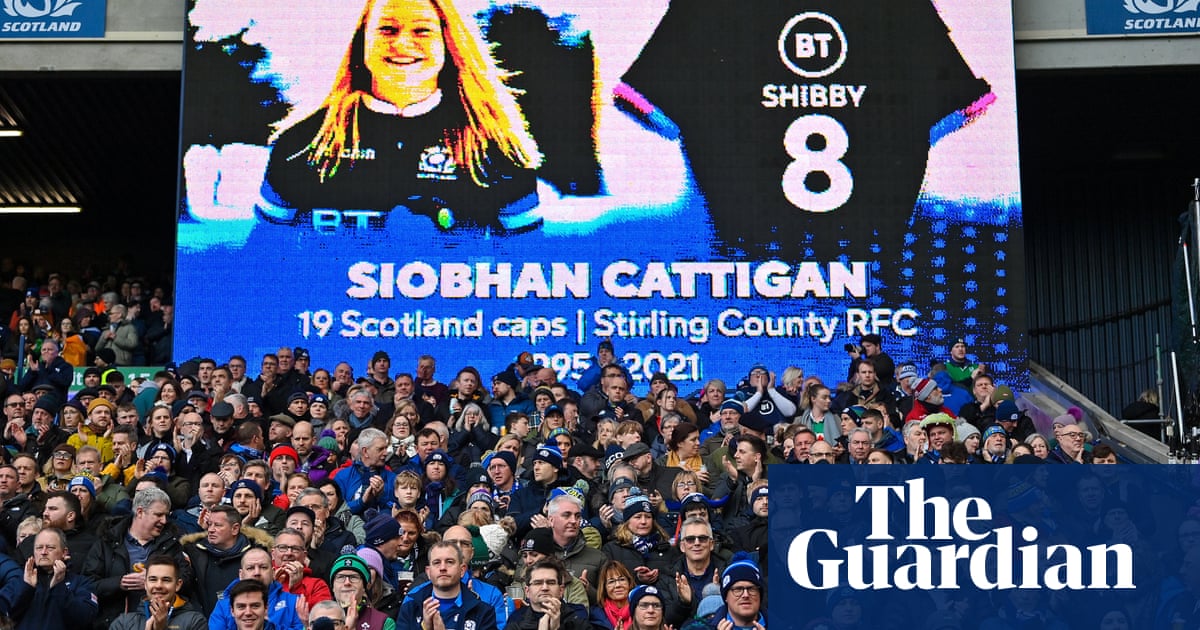 The Scottish Rugby organization has issued an apology to the family of Siobhan Cattigan, acknowledging that they could have handled this sorrowful situation more effectively.
In November 2021, the back-rower for Scotland Women passed away at the age of 26. Her family stated that undetected brain damage related to rugby was the cause of her declining health.
During her time as an international player, Cattigan earned 19 caps and experienced two concussions. Her family stated that the SRU did not provide the necessary support for her brain injuries, and they criticized the organization for not conducting an independent investigation into the events that ultimately resulted in her passing.
After a period of two years, the newly-appointed chair of Scottish Rugby, John McGuigan, disclosed that he had personally met with Neil and Morven Cattigan (parents of Cattigan) and Ann Taylor (her partner) in the past few months to apologize on behalf of the organization.
"I, as the newly appointed SRL chair, would like to express my sincerest apologies for any distress we may have caused Siobhan during her tenure at Scottish Rugby. My condolences also go out to her family and loved ones after her passing," he stated in a post on the Scottish Rugby website on the day of Scottish Rugby's annual general meeting.
"Although Scottish Rugby did not intend to harm the family with our actions, we recognize that we should have handled this tragic situation more effectively. We have taken into consideration the feedback and learned from our mistakes, and in honor of Siobhan, we pledge to make improvements to become a better organization in the future."
I was told by Siobhan's parents, Neil and Morven, that becoming a part of the Scotland team in 2018 was a moment of great pride for her and her family. However, even after her passing, her loved ones are convinced that Scottish Rugby could have done more to honor Siobhan and keep her memory alive.
"
As Chair of the Scottish Rugby Ltd Board, I was eager to meet with Mr. and Mrs. Cattigan in June to gain insight into their viewpoint and find a suitable way to honor and commemorate Siobhan's legacy as a rugby player on the international level. Additionally, I wanted to show support for any initiatives that were meaningful to her.
"During Siobhan's time with the Scotland team, her parents expressed their concerns to me about instances where Scottish Rugby could have provided better support. They mentioned that Siobhan had brought up issues with medical and welfare care, as well as how selection information was communicated."
The SRU faced criticism for not informing Cattigan's teammates of the family's desire for them to attend her funeral. They were also criticized for waiting almost 18 months after her death to pay tribute to her at an international match.
"We acknowledge our role in the handling of certain aspects related to Siobhan's funeral on behalf of Scottish Rugby. This includes failing to communicate the family's wishes to all players, resulting in some of Siobhan's teammates not being able to attend her funeral," McGuigan stated. "We also regret not reaching out to the family directly or visiting them after Siobhan's passing to offer our condolences."
After Siobhan's death, there have been other incidents that the organization should have managed differently. This also applies to how we mentioned Siobhan and we acknowledge that she was also one of "our people".
Scottish Rugby should have approached the tribute at Murrayfield before the 2023 Six Nations game against Ireland in a more sensitive manner. We recognize the family's criticism that the tribute should have occurred earlier, with Siobhan's jersey laid down and observed while both teams were on the field.
"As representatives of Scottish Rugby, we are dedicated to assisting the family in preserving Siobhan's legacy. In my conversations with Siobhan's family, we explored various ways in which we could collaborate to honor her memory. This dialogue is still ongoing."
Source: theguardian.com