My diary of the Cricket World Cup: non-alcoholic cocktails, the influence of Lord's, and unsafe air conditions.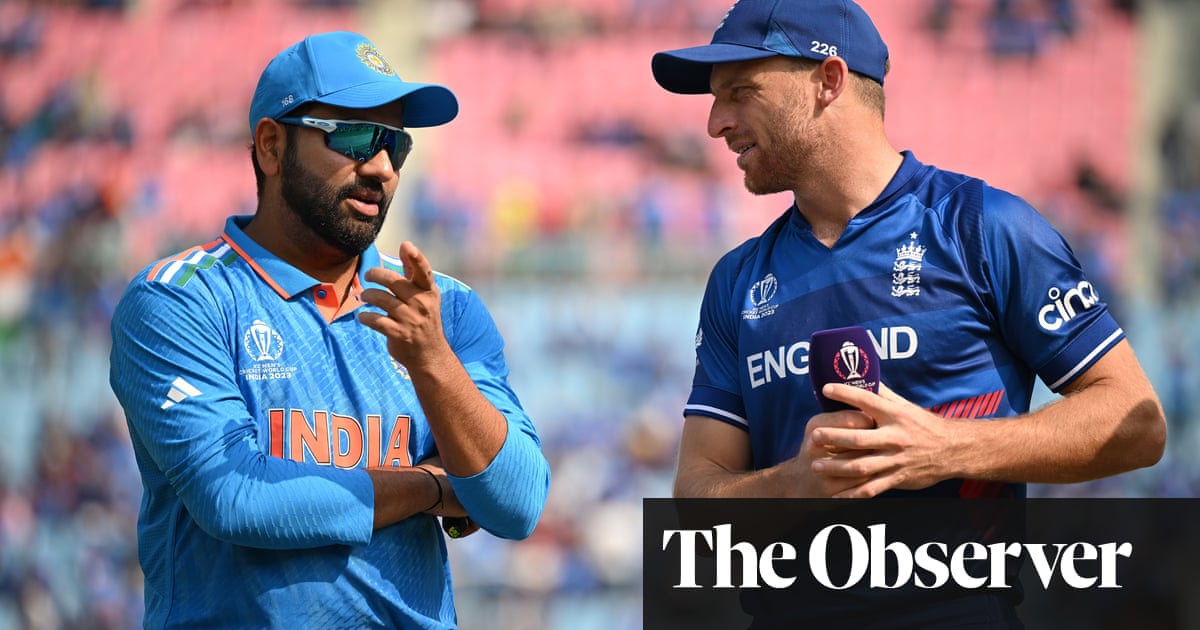 Flaming mocktails and Ashes tales
Under the guidance of Bharat Sundaresan, a friendly reporter for Cricbuzz and current Australian citizen, the two media groups covering the Ashes series gathered together on the night before the 36th World Cup group stage match to indulge in some delicious Gujarati food, sip on flaming mocktails, and share tales from their respective tours. While the relationship between the two teams may be tense, there was a change in dynamics from the last Test at The Oval, as the Australians were the ones who arrived 45 minutes late, leaving the English waiting. This could be seen as another small victory for them.
Saving Richard Hadlee
Dakshesh Pathak, a senior journalist at the Gujarat Samachar newspaper, always feels nostalgic when England plays in Ahmedabad. In 1996, the day before their World Cup match against New Zealand, Pathak was interviewing Richard Hadlee near the practice nets. He even saved the legendary all-rounder from getting injured by stopping a powerful shot from Neil Fairbrother. Pathak then returned the ball to Darren Gough with a leg-break and was unexpectedly asked to bowl by Fairbrother. To everyone's surprise, he got England's middle-order batsman out with a googly on his second delivery.
The Lord's diminishing strength.
The disappointment experienced when the luggage carousel at Ahmedabad airport did not have the tourist's suitcase was not a surprise, given the late announcement over the public address system in Mumbai before departure. The issue was a Lord's branded battery pack that had been carelessly packed with the undergarments and was confiscated by security. This could either indicate a change in the power dynamics of cricket away from St John's Wood… or simply someone neglecting to read the list of prohibited items during check-in.
Sharma teams up with Root and expresses worries.
The quality of the air has been a topic of discussion during the World Cup, especially after Rohit Sharma, the captain of India, shared similar concerns to Joe Root's publicly this week. The issue is most severe in Delhi, where an air quality index reading above 400 – also known as "hazardous" – led both Sri Lanka and Bangladesh to cancel their training before Monday's match. A representative from the International Cricket Council stated that they are "keeping an eye" on the situation.
Source: theguardian.com