Hamilton takes full responsibility and apologises to Russell for the "unfortunate" Qatar crash.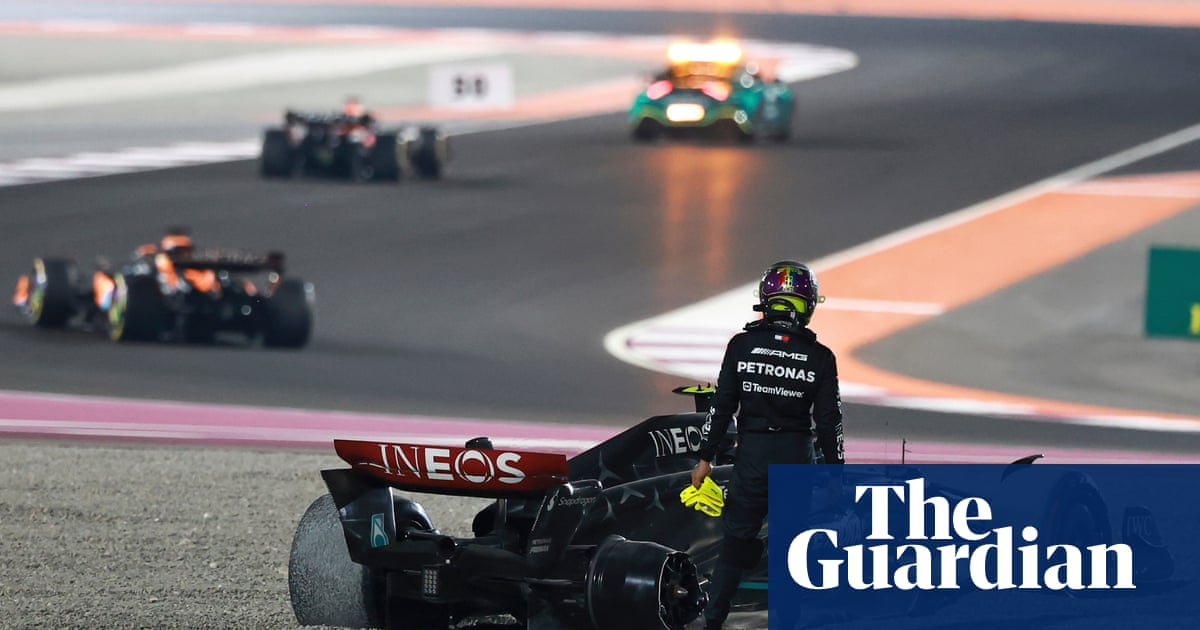 Lewis Hamilton has expressed remorse and taken accountability for the incident involving himself and his Mercedes colleague George Russell during the Qatar Grand Prix. Hamilton acknowledged his error in causing the crash that resulted in his retirement from the race and stated that he and Russell will have a conversation to resolve any tensions.
During the first lap at the Lusail Circuit, Hamilton tried to pass Russell at turn one. However, as he moved in on his teammate, Russell had no room to maneuver due to Max Verstappen's presence on his inside. This resulted in Hamilton making contact with Russell and spinning out, causing him to lose his right rear wheel.
At first, both drivers thought the other was responsible, but Hamilton admitted fault after watching the incident. He stated on X (previously known as Twitter) that upon reviewing the replay, he realized it was entirely his fault and he takes complete ownership. He also apologized to his team and George.
Both individuals have signed contracts with Mercedes that run until 2025, and Hamilton stressed their ongoing collaboration in a positive manner.
He stated that their relationship is not damaged and he does not have any issues with George. They have a strong relationship and regularly communicate. The current situation is unfortunate, and he believes George may have been frustrated at the time, as he was. However, they will discuss it privately and move forward from it.
Russell, who eventually rebounded and placed fourth, also had faith that they would move past the incident.
"There was nothing intentional both ways," he said. "These cars are so difficult to see when you are racing – there are blind spots. We have so much respect for one another, we will get past this and I am sure we will speak and I am sure everything will be OK."
Later, Mercedes shared a video of the two hugging in the team's hospitality area.
Source: theguardian.com