As I cared for my father who had dementia, I lost sight of myself. However, the assistance of home carers allowed me to regain my independence as a daughter.
Katina Sheehan reflects on a challenging time in her life when she was caring for her father, Michael, who was battling dementia. Despite juggling her responsibilities at home and work, Katina found herself consumed by the emotional toll of her father's diagnosis and how it changed him. It took her a while to regain a sense of self during this difficult period.
In 2017, Michael, a Greek Cypriot, was diagnosed with frontotemporal dementia. Sheehan, his caregiver, brought him back to England from Cyprus, where he had been living with his mother, Anne, for many years. Initially, his condition was manageable for around 10 months. However, his decline was rapid and he experienced a complete change in personality, displaying physical and verbal aggression.
Sheehan had two children, aged 17 and 23, who were still living at home. They saw their grandfather, affectionately called "Papoo" in Greek, transform from a kind and loving person to someone unrecognizable. Sheehan explains that her children went through a challenging period during this time. The situation deteriorated rapidly over the course of six months, leaving them feeling trapped in the midst of chaos. She compares it to being caught in a whirlwind with no clear direction or solution.
After returning to Cyprus following Michael's diagnosis, they strolled along the beach and she pledged to care for him at home. But now, she is torn between keeping her promise and the toll Michael's illness is taking on her family. "I truly loved my father, he was the epitome of a great dad," she explains. "I was determined to keep him with us…but it was heartbreaking to see my children struggling and upset as they witnessed their grandfather's decline."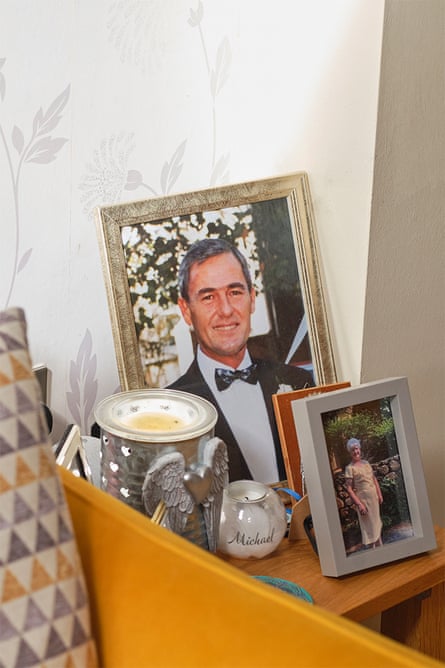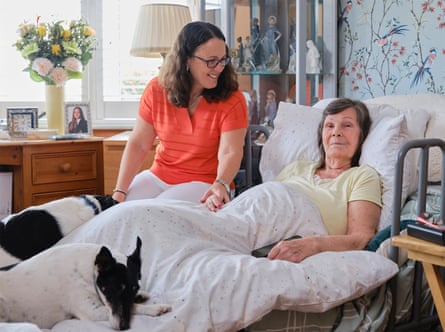 In the end, it became too risky for Michael to continue living with the family. In December 2018, he was placed under the Mental Health Act and spent his remaining years in a nursing home.
According to Sheehan, she had attempted to hire home carers when she could no longer take care of her father. However, she did not do so earlier because she was afraid of making the wrong choice. After her father moved into a nursing home and she was searching for a new job, she came across a job listing for Home Instead, a care provider. She decided to become a carer herself, wanting to assist individuals who were in a similar situation as her.
According to her, that was when she began to realize the true advantages of initiating care at an earlier stage. "By gradually introducing it through a companionship approach, even if it's just having someone visit once a month or once a week, it allows for the development of a strong rapport and relationship." When a reputable care provider like Home Instead takes the effort to establish a trusting connection like this, it can greatly impact a family's well-being.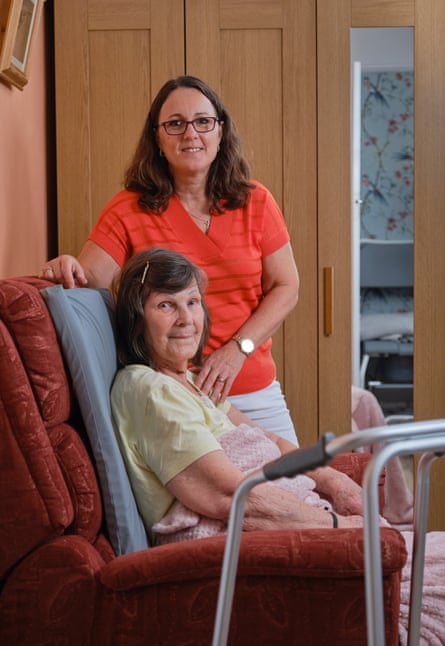 In the year 2022, the health and movement of her mother declined due to a fall and an extended hospitalization. This prompted Sheehan to promptly seek assistance. Caregivers from Home Instead now visit twice daily, every day of the week, and this aid has greatly impacted both Sheehan and Anne's lives.
"She has been able to find some camaraderie and develop meaningful relationships with the care team," Sheehan explains. "Although they are fulfilling a job, their connection goes beyond that. My mother has someone to confide in, a person she can turn to when she feels anxious. She sees them as her companions."
She enjoys listening to Anne, who is 85 years old, having conversations with her caregivers. Anne has a consistent team that she has been carefully paired with, so there is no constant changing of caregivers. This gives Sheehan peace of mind knowing her mother is in capable hands. This allowed her to accept a promotion to a training position two years ago, and this year she became a training and development manager. Sheehan acknowledges that she would not have been able to take on these new roles without the help of Home Instead.
This has also resulted in her children, who are now 22 and 28 years old, not having to take on the responsibility of caring for their grandmother. This was something Sheehan did not want them to have to do after going through the loss of their grandfather last year. They are relieved to see their mother's burden lifted and Sheehan is grateful to be able to devote more time to them and her husband. "Even though they are adults now, I still care about them and want to be involved in their lives," she explains.
The care package has provided both psychological and practical liberation. Katina explains, "It allows me to simply be myself at work, without having to fulfill roles as a mother, wife, or daughter. I lost that freedom when my father was living with me and I was juggling work and caregiving responsibilities for him."
The woman recently left to stay with a sick friend for a few days, which was something she would not have done in the past due to the burden it would place on her family. Sheehan understands that having a caregiver in your home can be overwhelming for some people. They may be concerned that the caregiver will not provide the same level of care as they can or that it will be intrusive. Another worry may be that their home will not be up to their standards of cleanliness.

According to her, receiving care early on, even if it is only once a month at first, allows both the individual in need of support and their family to become accustomed to the concept. "You're not failing – you're also showing kindness to yourself," she explains.
According to Sheehan, society does not fully appreciate the work of care professionals and the significant impact they have on not only their clients, but also on the family members who would otherwise have to handle the responsibility alone. She believes they provide a sense of relief and allow her to breathe and truly enjoy her life.
To learn more about how you or a loved one can maintain a fulfilling life, please visit the website homeinstead.co.uk/home-care-for-your-family.
Source: theguardian.com