L
Last week, Rockstar announced in a blog post that the initial preview for Grand Theft Auto 6 will be released in early December. This caused excitement among fans, especially the shareholders of Take-Two who saw a rise in their potential profits. In the meantime, eager fans are trying to use the lunar cycle to anticipate the game's launch date.
It is important to note that Rockstar has not officially released a game, they have simply announced the upcoming release of a game. However, the game in question is Grand Theft Auto, which has been enough to generate significant buzz and become the most notable news of the month.
The reason for all the attention? In 2018, Take-Two declared that Grand Theft Auto 5 was the most profitable form of entertainment ever. As of now, the game has sold 195 million copies and generated $8.3 billion in revenue. Not only is it a highly lucrative source of income, but it has also greatly influenced popular culture. Rockstar has consistently pushed the boundaries of video games, whether through storytelling, technology, or conceptualization. Each installment in the series – 3, 4, and 5 – pushed the limits of console hardware at the time, with their expanding cities, large casts, and endless opportunities for chaos. Fans have been eagerly anticipating another breakthrough in the world of gaming.
It has been a decade since the launch of Grand Theft Auto 5 on the PlayStation 3 and Xbox 360, marking a significant time gap between games. Other popular titles such as Call of Duty and Fifa typically release a new installment every year or two, while Nintendo has an average of a new Zelda game every five years.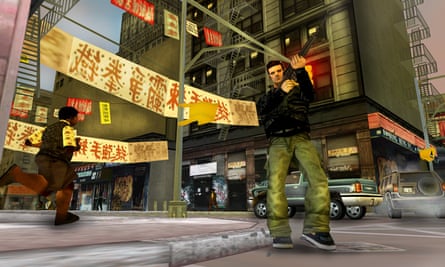 Game development has become increasingly expensive and time-consuming in recent years. The credits for 2001's Grand Theft Auto 3 listed 231 names, while over 4,000 people were credited for Rockstar's latest game, 2018's Red Dead Redemption 2. This partially explains the delay, but Rockstar has also been busy upgrading and porting Grand Theft Auto 5 to every new console released in the past decade. Additionally, they have consistently released new content for their highly profitable online mode, GTA Online. While GTA Online's success is not the sole reason for the 10-year wait for GTA 6, it is certainly a contributing factor.
Over the last ten years, Rockstar has undergone significant changes. One of its co-founders, Dan Houser, departed in 2020. Another influential member, Leslie Benzies, left shortly after the launch of GTA 5 and was involved in a lengthy legal dispute with the company. Following the release of Red Dead Redemption 2, concerns about Rockstar's work environment began to surface, leading to modifications in their practices.
The main obstacle for GTA 6 is keeping up with the rapidly changing real world. In the past, events like Donald Trump becoming president would have been considered absurd and fitting for Grand Theft Auto's humor. However, in today's society of misinformation, the game's exaggerated satire has become all too real with the rise of corrupt social media corporations, laughable tech moguls, and far-right, pro-gun politicians.
The game series Grand Theft Auto has always been heavily influenced by actual events, political issues, and popular trends, which in turn have had a strong impact on the real world. It has been at the center of numerous cultural and legal debates, often portrayed as a symbol of the supposed dangers of violent video games. In 2005, when Hillary Clinton requested a federal investigation into a hidden sex mini-game in GTA San Andreas, the game's creators, Rockstar, responded by including a version of the Statue of Liberty in Grand Theft Auto 4 that bore a striking resemblance. Even today, there are still politicians pushing for the game to be banned through legislation.
Could GTA progress to become a form of satire that accurately reflects our chaotic present? The little information we have about the upcoming game was obtained through a hack last year, in which a British teenager was able to view footage from the game still in development. From what we have seen, there will be two main characters, one of whom is female, and the setting will most likely be Vice City, a satirical version of Miami created by Rockstar. While it may be unlikely for any game to reach the level of success achieved by GTA 5, Rockstar has ample material to criticize and satirize in modern American society.
What to play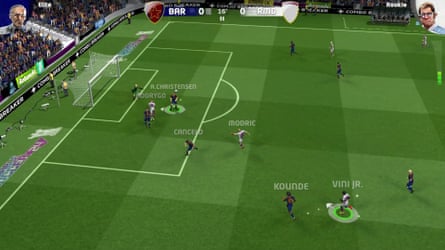 If you recall the game Sensible Soccer from 1992, which is still popular among those who believe it is the best arcade football game even after 30 years, then you should take a look at Jon Hare's latest game Sociable Soccer 24. While Sociable Soccer has already gained popularity on Apple Arcade, this version is specifically created for PC and console, and is perfect for playing with friends on the couch. It offers a more exaggerated and user-friendly approach to football compared to EA Sports FC, with over 10,000 officially licensed players (no need for creative misspellings) and without any of the controversial micro-transactions found in Ultimate Team.
Launching tomorrow on PC, with console release later this year.
Estimated playtime: five minutes per match, repeat forever
What to read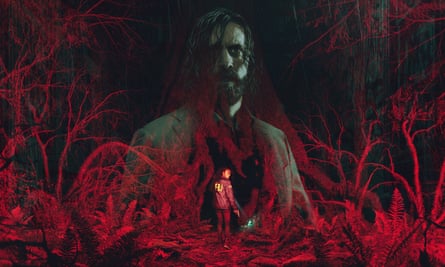 The nominees for The Game Awards have been revealed. Baldur's Gate 3 and Alan Wake 2 received the most nominations, with Hi-Fi Rush and The Legend of Zelda: Tears of the Kingdom following closely behind. Many were surprised by the lack of Starfield's presence in all but one category, which may disappoint fans of Xbox and Bethesda.

Valve has recently announced an updated version of the OLED Steam Deck, which may entice those who have been hesitant to purchase the portable PC gaming device. Kotaku had the opportunity to test out the improved system and deemed it a valuable enhancement.

Reviews for the PlayStation Portal, a portable console by Sony that enables remote play of PS5 games on a handheld screen, have been released by US outlets. The Verge has shared their assessment.

If you were enchanted by Night in the Woods, you will be disappointed to learn that Revenant Hill, a game created by some of the same developers, has been terminated. Scott Benson, one of the developers, revealed that he has been diagnosed with a serious case of heart failure, causing the rest of the team to agree to discontinue the project without him.
What to click
Could video game adaptations potentially surpass Marvel films in popularity?

The campaign in Call of Duty: Modern Warfare 3 is an uncomfortable inconsistency.

Jon Hare returns with a fresh soccer game, transitioning from Sensible Soccer to Sociable Soccer.

At the Epic antitrust hearing, Sundar Pichai refutes allegations that Google impedes competition.

Review of the game Call of Duty: Modern Warfare III – Multiplayer mode is the highlight, revitalizing a stale format.
Question Block
Liam, a reader, inquires this week: "I find pleasure in playing entire game series. Recently, I revisited Marvel's Spider-Man and Marvel's Spider-Man: Miles Morales before the launch of Marvel's Spider-Man 2. However, this approach can lead to fatigue when starting a new game. Do others engage in this practice? Which game series are recommended to play in one sitting?"
This situation reminds me of an ultramarathon, where humans showcase their abilities. However, I question the purpose behind it. Despite my doubts, I know several individuals like Liam who have completed such challenges, including playing all of FromSoftware's games consecutively, from Demon's Souls to Bloodborne. I also know someone who has played through all of the Zelda games in chronological order according to the series' timeline, which is quite impressive. This approach allows one to observe the evolution of a series and game design as well as refresh their understanding of the narrative. Playing through all the Call of Duty games or a time-consuming game like Final Fantasy in succession would likely drive someone insane. However, playing God of War followed by Ragnarök or the Ace Attorney games, or even The Last of Us and its sequel, would create a cohesive and enjoyable experience.
Source: theguardian.com