Salman Rushdie advocates for the freedom of writers to craft characters that go beyond their personal experiences.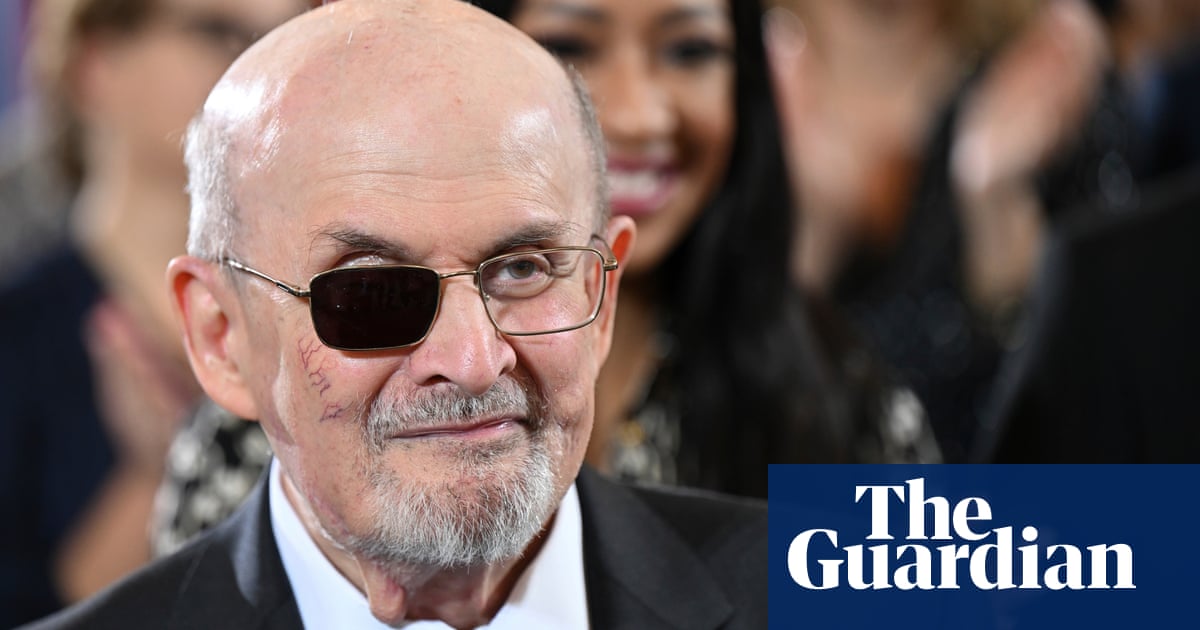 According to Salman Rushdie, the art of the novel would cease to exist if authors were limited to creating characters that closely resemble themselves and their own life experiences.
The novelist stated, according to the Times, that if we limit writers to only writing about their own gender, nationality, or sexual orientation, it would be detrimental to the art.
During a press conference at the Frankfurt book fair last Friday, the author, who was born in India and holds British-American citizenship, expressed his shock and dismay over the Hamas attack on Israel that occurred on October 7th. He also expressed concern about the potential actions of Israeli Prime Minister Benjamin Netanyahu in response, and urged for a swift end to the conflict.
In August 2022, author Rushdie made a rare appearance in public, following a knife attack on stage in New York state. This attack occurred 33 years after Iran issued a fatwa against the writer for his book The Satanic Verses, which was considered blasphemous.
Earlier this month, it was revealed that Rushdie's book, Knife, which chronicles the attack, will be released in April 2024. During a press conference, Rushdie shared that writing the book had initially felt insurmountable. He also acknowledged that it had been a challenging year and expressed gratitude for still being alive.
According to the Associated Press, Rushdie was awarded the esteemed peace prize from the German Book Trade on Sunday. During his acceptance speech, he emphasized the importance of defending freedom of expression without conditions. The German jury, who awarded Rushdie with €25,000 (£21,786), stated earlier this year that they were recognizing him for his determination, optimistic outlook on life, and his ability to enrich the world through storytelling.
The writer also stated that literature has limited ability to aid in the Israel-Hamas conflict. In an interview with German news source DW, he explained, "I make a conscious effort to not overemphasize the influence of literature." He added that writers can use their voices to express the immense suffering being experienced and bring it to the world's awareness.
At least 1,400 people were killed in the assault on Israel earlier this month, and the Palestinian health ministry has said that at least 5,087 Palestinians have been killed in Israeli attacks on Gaza since 7 October. The Frankfurt book fair – the world's largest – was criticised after it called off a planned awards ceremony celebrating Palestinian author Adania Shibli .
At a press conference on Friday, Rushdie spoke out against the recent attempts to legally pursue author Arundhati Roy, who won the Booker prize, for a speech she gave in 2010 regarding Kashmir. Rushdie, as reported by AFP, praised Roy as a highly esteemed writer in India with strong principles and emotions. He stated that it is shameful she is being taken to court for expressing her beliefs.
Source: theguardian.com