Reworded: Taskmaster and Better Call Saul are currently among the top TV shows of 2022, according to your preferences.
Taskmaster, series 13 (Channel 4)
The show we can't miss is Taskmaster. While previous seasons had their moments, the last few filmed during the pandemic lacked excitement. However, series 13 is a delightful return to form. From counting shoes to silly walks, the combination of Bridget Christie, Sophie Duker, Judie Love, Ardal O'Hanlon, and Chris Ramsey has been a source of pure joy on Thursday nights. As a teacher from Manchester, it's the only show we make sure to watch when it airs.
What was the reason for not asking Evans? (BritBox)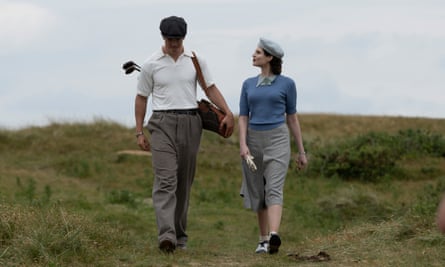 Hugh Laurie did an exceptional job as the director of this adaptation of Agatha Christie's work. The casting was spot on, particularly Lucy Boynton as Frankie who portrayed the character with the perfect balance of determination and courage. The writing is clever and endearing. Every aspect – the cast, scenery, music, and costumes – come together to make it a delightful viewing experience. Jenna, Leigh
"The Hurt" is a program airing on BBC One.
I was pleasantly surprised by This is Going to Hurt, a book written by Adam Kay. Despite my high expectations due to my love for the book, it exceeded them. The entire cast gave a superb performance, with Ben Whishaw perfectly portraying Adam and Ambika Mod's performance as Shruti being a standout, particularly in the unexpected episode that left me speechless. Everyone involved did an outstanding job. Graham Vingoe, Barnstaple
The sixth season of Better Call Saul, available on Netflix.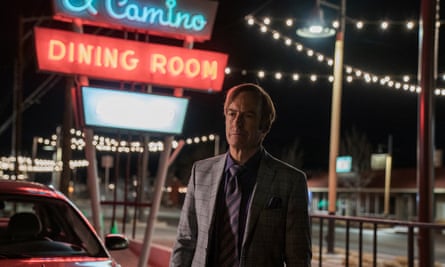 Without a shadow of a doubt, my favourite show of the year so far is Better Call Saul. Masterful acting and amazing scripts. The final scene in episode seven, what a shock! I can't wait for the last five episodes, but I don't want it to end. Jeff Craddock, Kenilworth
The third installment of Derry Girls on Channel 4.
Derry Girls is more than just hilarious, it's also quick-witted and intelligent. The show boasts a diverse group of strong female characters and even though there is a male character, he is not a love interest and is not given much importance. The family dynamic is relatable, with Erin's mother reminding us of our own mothers and Uncle Colm being a character we all know. Just when you think you have the show figured out, it surprises you with moments of emotion, whether it's related to the peace process or the sudden death of Clare's father. The show captures all aspects of human life. Who wouldn't want to be a part of the Derry Girls group?
Season four of the Netflix original series Top Boy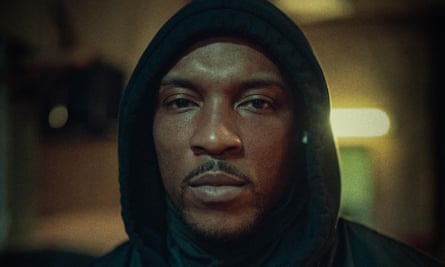 Reworded:
Watching Top Boy is both tiring and thrilling. I waited to watch it until I had enough time because I was aware that I would be compelled to watch it all in one sitting. The characters and their complicated relationships are easy to empathize with. It is an emotionally charged, suspenseful, and constantly surprising series. I am reluctant for it to finish, but also in need of a break from it. These are the thoughts of Sara Potter, a librarian at Solihull University.
Severance (Apple TV+)
Rewritten: Severance is a thought-provoking show that delves into the complexities of navigating one's work persona and true identity as an employee. It challenges the audience to consider the significance of the physical workplace as a social space, a site of political conflicts, and a source of value for individuals who are inherently social beings. The show also explores themes of grief, family relationships, and everyday stress, making it relatable to viewers. With stunning visuals, well-paced plot reveals, and excellent performances by the entire cast, Severance brings to life a dystopian corporate environment. – Craig Charnley from Brampton, Ontario
Pachinko (Apple TV+)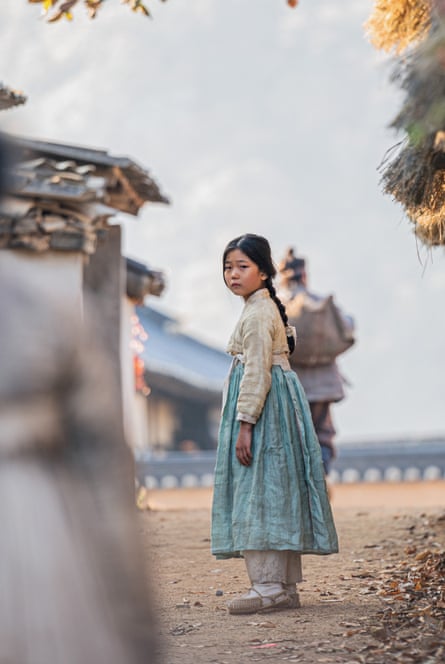 The book was amazing, featuring a chronological plot that spanned across multiple generations. The TV show incorporates many of these same storylines, utilizing flashbacks to maintain a good pace and introducing new elements not found in the original work. It strikes a balance between familiarity and novelty. -Dave, Toronto
The response program on BBC One.
I can't ever remember, other than during sporting events, shouting at the television – especially during a drama. This mini-series was absolutely gripping stuff. I didn't like the characters at first, but they drew you in as they became more and more believable. The Responder takes your emotions to where you were both enthralled and appalled at the same time. A truly addictive television drama. Glen, Cheshire
Season three of Barry (Sky Atlantic/Now)
We pay for Now TV just to access Bill Hader's Barry in the UK and it's totally worth it. He deserves acclaim for this subtly superb show, along with the dynamic cast including Anthony Carrigan as the loveable but psycho killer NoHo Hank, and Sarah Goldberg as the cosmically self-absorbed Sally Reed. Henry Winkler is also amazing as usual. It's a show that merges erudite humour with a thrilling story of honour and stupidity. We love it. Billy, mental health nurse, Bedford
The Speedshop (BBC Two)
I have limited knowledge about creating motorbikes, but I thoroughly enjoyed this show. Titch Cormack portrays himself as a truly kind person, and the dynamic he has with his friends and clients is delightful to witness. The program brought a positive and uplifting vibe to Sunday evenings without being overly sappy, all with a subtle sense of humor. The cinematography was also stunning, making it a show on par with Top Gear during its peak, but without the big egos. Jean Ellis, Lincoln.
The Lakers Dynasty: A Story of Victory (Sky Atlantic/Now)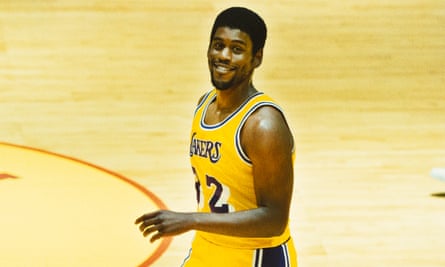 "The Lakers Dynasty" is a captivating portrayal of the LA basketball team in the 1980s, showcasing the team's ups and downs with a focus on its characters. John C Reilly delivers a charming performance as Jerry Buss, frequently engaging the audience and sharing his vision for the team. The show is refreshingly upbeat and inspiring, avoiding cliches and delivering pure entertainment. Korolyn from London highly recommends it.
Big Boys (Channel 4)
Big Boys is a remarkable, poignant, and moving show that I have had the pleasure of watching not only in 2022, but in recent years. Jack Rooke is an exceptionally talented writer, able to capture both the humor and the heartache of grief, navigating one's identity as a young queer individual, and living with mental illness. The depth of affection I developed for all of the characters, even the bothersome ones, is a testament to the dedication put into this show by everyone involved. I found myself in tears throughout the last two episodes, as many aspects hit close to home as a queer person dealing with depression. I am eager to continue spending time with these remarkable characters and find humor in the midst of pain. Zoe, writer, London
Source: theguardian.com