"Review of Sam Peters' Concussed: The Uncomfortable Truth of Sport's Shame – a critical look at the issue of concussions in rugby"
Professional rugby branded Sam Peters a pariah. It was he who spearheaded the Mail on Sunday's concussion campaign against the sport's ruling bodies in 2013. And a decade later – at the end of the Rugby World Cup 2023 – the shadow of a mass lawsuit concerning concussions continues to hang over World Rugby.
In his role as a journalist, Peters spoke with ex-athletes whose lives were drastically changed by head injuries and other physical harm. These injuries were made worse or even directly caused by lenient rules, regulations, and attitudes promoted by leaders in the sport. Despite attempts to challenge the current state of affairs, the RFU and other influential organizations staunchly defended the status quo with great confidence.
Peters argues that professional rugby has become increasingly hazardous and the potential harm to players' well-being has significantly risen since the sport became professional in 1995. Summarizing his stance, he supports his claim with a variety of academic studies, personal experiences, stories, and newspaper articles. In essence, he believes that the following is true:
He thinks that catering to a larger crowd became an excessive fixation in the post-professional era of the sport. The regulations were altered to draw in more viewers, with the goal of securing additional sponsorship and advertising. According to him, there was a continuous adjustment of rules to increase the pace of the game and enhance its entertainment value. Physical collisions and impact took precedence over traditional contact and tackles. The focus shifted to offloading passes and more frequent tackling, while scrums decreased and hits became more forceful. This resulted in a surge of revenue and a growth in audience numbers.
The players' physical attributes also shifted. According to Peters, during the inaugural Rugby World Cup in 1987, the average weight of the South African national team was 14st 7lb. However, at the 2019 final, 24 years into the era of professionalism, the average weight had increased to 16st 12lb. In the past, players were trained to tackle in a passive manner, but now it was viewed as a means to aggressively strike an opponent. Peters explains, "It was widely known that the sport had become much more perilous than ever before."
He was among the minority who raised concerns for the well-being of the players. He came across information about concussions and their connection to chronic traumatic encephalopathy, also known as CTE. Peters started to notice similarities between professional rugby and the NFL, which had reached a settlement in 2013 with 4,500 former football players who claimed they were not properly informed about the long-term consequences of head injuries. However, the top governing bodies of the sport remained adamant that there was no problem. They maintained that there was no conclusive evidence linking repeated head trauma to CTE.
Peters outlines various concerns regarding the handling of player injuries in professional rugby. The introduction of an injury surveillance audit in 2002/3 served as a starting point, but it is likely that the number of injuries had significantly changed in the past seven years since the sport became professional.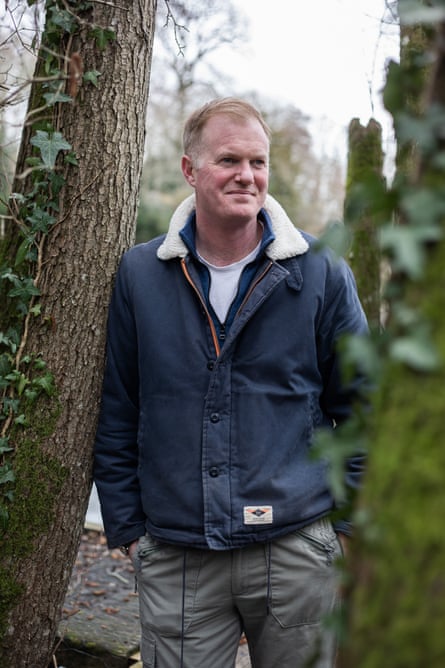 One issue raised was the lack of transparency regarding the data. The data was gathered by physiotherapists and medical teams from individual clubs, and then analyzed by Bath University. This arrangement could be considered "in-house" due to the close commercial ties between RFU and Bath University. Peters became convinced that RFU and Premiership Rugby were misinterpreting the data by using individual statistics to support the idea that rugby is safe. However, the data actually revealed an increase in potentially career-ending injuries, rising from three in 2002/03 to 12 in 2017/18.
Peters contends that the medical personnel working on match days were not impartial. They were hired by the teams and under pressure from coaches who wanted to keep their top players in the game. This went against the RFU's rule that stated players should not return to the game if they had a suspected concussion. Despite this, the medics repeatedly allowed players to continue playing. Peters highlights instances where players like Lewis Moody and George North were knocked out multiple times and still allowed back on the field in 2007 and 2015 respectively. He refers to North's case as "one of the most egregious examples of mishandled concussions in rugby."
In 2022, organizations started to shift their position. The RFU acknowledged the possibility of a link between repeated head injuries and CTE. Paul McCrory, a highly influential sports doctor, who previously criticized this connection, was revealed to have committed plagiarism and misrepresented data by using the work of others as his own. McCrory was the head of the Concussion in Sport Group, which provided guidance to the RFU on concussions. As a result, new measures were implemented, such as hiring independent doctors at international matches.
Today, there is a lawsuit against World Rugby, the RFU, and the Welsh Rugby Union. Over 300 former players are involved, claiming that they sustained brain injuries during their careers.
Concussed is a call to action, which shows Peters's unwavering passion for the safety of the players in a sport he loves so much. The tension between Peters and professional rugby's top organisations is palpable; there is a real sense of mission in his voice – and vitriol for those who held back the sport for so long.
Concussed: Sport's Uncomfortable Truth by Sam Peters is published by Atlantic (£20). To support the Guardian and Observer order your copy at guardianbookshop.com. Delivery charges may apply
Source: theguardian.com