Video shows protesters at the National Gallery breaking the glass cover of a painting during a demonstration against oil.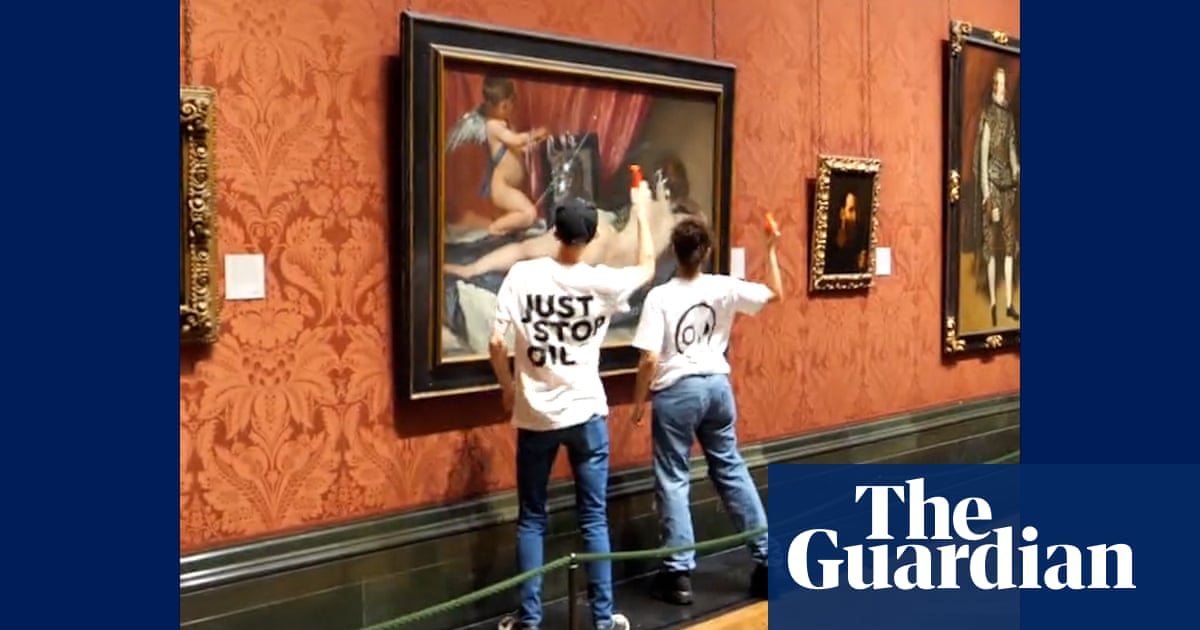 On Monday, two activists from Just Stop Oil used safety hammers to break the glass covering a painting at the London National Gallery.
The artwork that was the focus of their attention was a painting from the 1600s that had previously been vandalized by suffragette Mary Richardson in 1914. One of the protesters stated, "Women did not gain the right to vote by simply casting a ballot. It is time for action, not just words. It is time to put an end to oil."
The police reported that the two protestors were detained for allegedly causing destruction.
Source: theguardian.com