The Western Australian government has not supported the statement made by the premier that expanding the gas industry will have positive effects on the environment.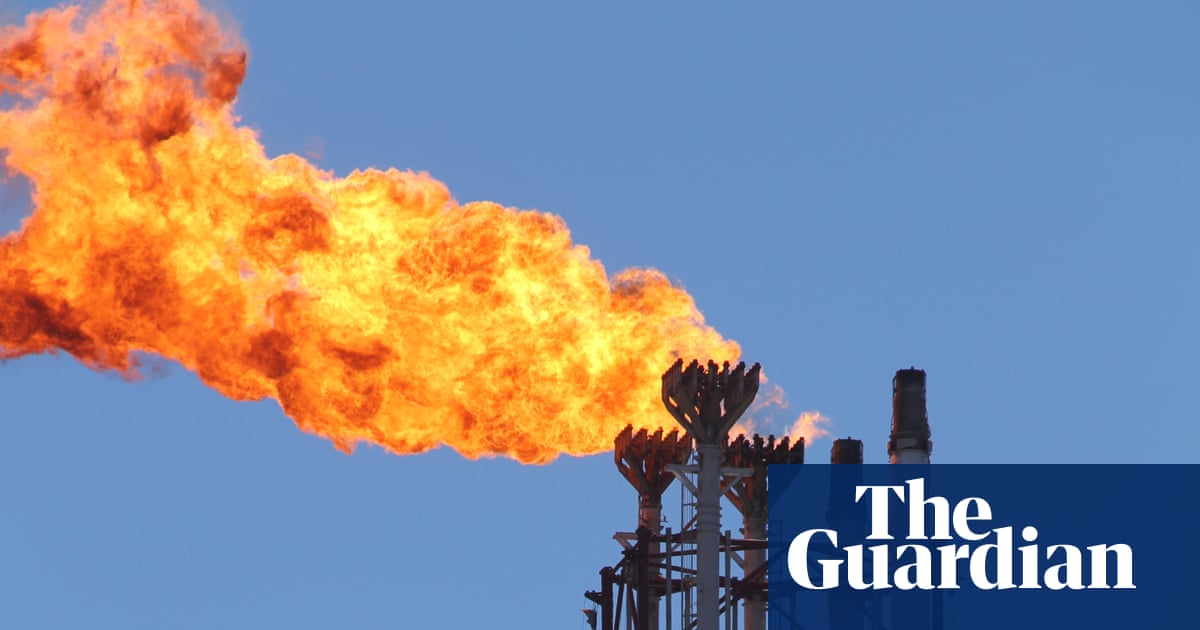 The government of Western Australia has not provided any proof to support their statement that expanding the state's gas industry, despite causing an initial increase in greenhouse gas emissions, will ultimately benefit the planet by significantly reducing global emissions.
On Thursday, the prime minister, Roger Cook, stated during a press conference that… On Friday, at a summit discussing WA's energy transition, Cook reiterated his stance alongside other speakers such as federal resources minister Madeleine King. They all advocated for the development of new gas reserves in combination with renewable energy and critical minerals.
During the summit, Cook stated that if it were not for the exported liquefied natural gas (LNG) from WA, countries like Japan and South Korea would be compelled to rely on coal.
He stated that our consistent supply of LNG has allowed our partners in Asia to switch from using coal for power to using gas.
The demand for our exports of liquefied natural gas (LNG) continues to be high. However, I want to emphasize that this is not a competition between gas and renewable energy sources. Our partners in trade have made commitments and are also phasing out coal power plants.
Cook stated to the media that Western Australia may experience a small increase in emissions, but there will be a significant decrease in global emissions as a result of this activity.
The WA government was questioned by The Guardian about the validity of the premier's statements, specifically if they were supported by any publicly accessible government or third-party analysis. However, the question was not directly answered.
As reported by Our World in Data, despite a significant increase in gas generation, Japan has not reduced its reliance on coal-fired power for electricity. Coal power has consistently accounted for around one-third of total electricity generation in the past ten years.
The proportion of coal-generated energy in South Korea has decreased by approximately 10 percentage points since 2017, while there has been an increase in gas, nuclear, and solar energy.
In 2019, Woodside Energy commissioned a report from CSIRO which proposed that instead of promoting renewable energy, Australia should focus on increasing gas supply to Asia after 2020. However, this approach could potentially hinder the transition to cleaner technology and result in higher emissions. The report recommended not targeting countries like India, Japan, and South Korea for increased gas exports unless all renewable options had been exhausted.
The representative for the government of WA stated that they were actively addressing the issue of climate change, but acknowledged the unique nature of their economy, which heavily relies on export-oriented industries. As a result, their approach to reducing emissions, both on a global and local level, may differ from other regions.
"With the provision of LNG, which produces fewer emissions than coal, Western Australia has the potential to utilize its expertise and emerge as a global leader in hydrogen and renewable energy."
According to the representative, the International Energy Agency (IEA) released a worldwide study revealing that transitioning from coal to gas has prevented approximately 500 million tonnes of CO2 emissions since 2010.
However, a recent report from the International Energy Agency (IEA) revealed that the era of growth for fossil fuels has come to an end. This does not necessarily mean that there will be no more investments in the oil and gas industry, but it does question the justification for increasing spending in this sector. The report also stated that in order to achieve net zero emissions by 2050, global investments in oil and gas would need to be reduced by approximately 50% by 2030.
Gas is commonly characterized as having approximately 50% fewer emissions than coal when combusted. However, research has shown that this can greatly differ based on the location and the amount of methane released during the extraction and production process. Renewable and nuclear energy, on the other hand, do not produce any emissions.
2
The state government's endorsement of gas expansion mirrors the rhetoric used by the gas industry after facing setbacks in court for major projects, such as the Scarborough gas field in northern Western Australia. Cook and King have openly supported Woodside's proposal to develop the Scarborough and Browse gas fields, which could potentially emit billions of tonnes of CO2.2
After the gas was ignited in Asia.
Jessica Panegyres, Greenpeace's representative for transitioning to clean energy, stated that she shares Cook's belief that Western Australia has the potential to be a leader in addressing climate change. However, she disagrees with the idea that expanding gas production is beneficial.
Panegyres stated that CSIRO has cautioned against increasing gas exports to Asia, as it could potentially hinder the growth of renewable energy sources. Additionally, the IEA has issued a warning that there is no necessity for new gas initiatives in order to restrict global warming to 1.5C.
In actuality, the increase in WA's gas exports will only prolong our neighbors' reliance on non-renewable energy for many years.
Bill Hare, the CEO of Climate Analytics, stated that the proposed increase in gas production in WA aligns with a scenario where the world's temperature would rise by 3C, rather than being restricted to 1.5C.
According to Hare, academic research has demonstrated that there is a significant surplus of LNG capacity in the world, just as Western Australia is preparing to increase its own capacity.
Western Australia is the sole state in Australia that does not have a 2030 goal for reducing emissions. Recent data shows that its emissions have risen by approximately 4% since 2005. Emissions from industries, excluding the land sector, have increased by roughly 40%.
Source: theguardian.com