The debate surrounding European climate activists' disapproval of Israel's actions regarding climate change.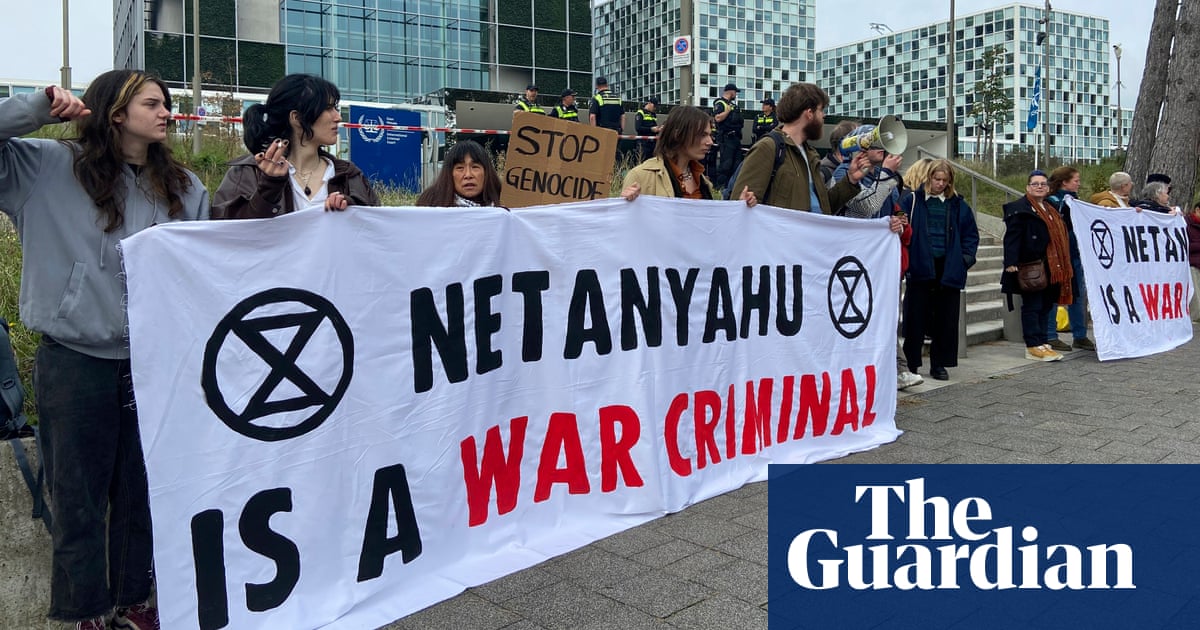 Activists in Europe advocating for climate action have organized demonstrations and shared messages showing solidarity with Palestinians. This has sparked negative reactions online and caused some introspection within the environmental movement.
The ongoing conflict in the Middle East reached a boiling point on October 7th when Hamas militants caused the death of 1,400 individuals in southern Israel. Subsequently, Israeli attacks have resulted in the deaths of at least 5,087 Palestinians, including 2,055 children, according to the health ministry in Gaza controlled by Hamas.
On Monday, Dutch officials arrested 19 members of Extinction Rebellion who had taken over the entrance of the international criminal court. They accused Israeli Prime Minister Benjamin Netanyahu of committing "war crimes" and enforcing an "apartheid regime," although these allegations are denied by the Israeli government.
The demonstrators called for the Dutch government to halt military collaboration with Israel. The organization also stated their opposition to the growing issue of antisemitism around the world.
Greta Thunberg, a Swedish climate activist, received backlash from Israel for a recent social media post showing her support for Palestine, three days prior.
Thunberg, whose weekly school strikes sparked a global climate movement, posted photos to Instagram and X, formerly known as Twitter, holding a sign that called for "solidarity with Palestine and Gaza".
The Israel X account responded by stating that Hamas does not use sustainable materials in their rockets, which have caused harm to innocent Israelis. The victims of this attack could have been your own friends, so it is important to speak out against it.
A representative from the Israeli military informed Politico on Saturday that anyone who supports Greta in the future could be seen as a supporter of terrorism. However, he later withdrew his statement.
The European climate activist community faced criticism for their condemnation of Russia's complete takeover of Ukraine in the past year, but there was minimal backlash. However, the current conflict between Israel and Palestine, which has resulted in the deaths of innocent civilians on both sides, has revealed fractures within the movement.
The German division of Fridays for Future, which has had disagreements with the international organization regarding its stance on Israel, expressed support for the victims of Hamas's violent acts, denounced terrorism, and expressed hope for the safe return of all hostages.
On Sunday, Luisa Neubauer, an activist with Fridays for Future, urged individuals to join a solidarity protest with Israel at Berlin's Brandenburger Tor. In a statement on behalf of the German division, Neubauer expressed "unlimited solidarity" with the Jewish community and expressed concern about the increasing presence of anti-Muslim racism. The group also acknowledged the plight of civilians in Gaza. Neubauer emphasized that these stances are not contradictory and that their hearts are capable of feeling compassion for all parties involved.
Source: theguardian.com