The current climate crisis has led scientists to conclude that the carbon emissions budget is now significantly reduced.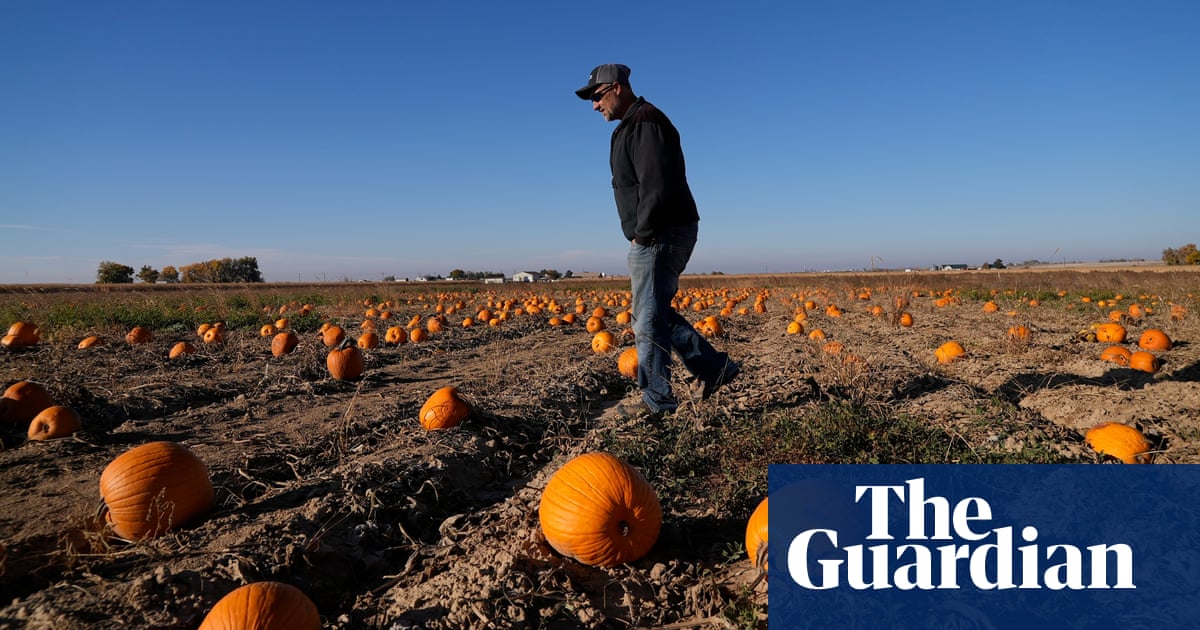 An examination has revealed that the amount of carbon left in the budget to keep the global warming below 1.5C is extremely small, indicating a serious message about the effectiveness of measures taken to address climate change.
The carbon budget sets a limit on the amount of carbon emissions that can be released in order to keep global temperature rise within the boundaries of the Paris agreement. This updated limit is half of what was previously estimated in 2020 and would be used up within six years if emission levels remain the same.
In 2023, temperature records were shattered as the effects of global warming intensified, causing devastating impacts on communities and economies around the globe. As the UN Cop28 climate summit in the United Arab Emirates approaches, there may be disagreements regarding the need to gradually eliminate the use of fossil fuels.
According to the study, there is approximately 250 billion tonnes of carbon left in the budget, giving a 50% likelihood of limiting global temperature increase to 1.5C. This year, global emissions are projected to reach a new high of around 40 billion tonnes. In order to maintain the 50% chance of staying within the 1.5C limit, emissions would need to decrease to net zero by 2034, which is much quicker than even the most extreme predictions.
The current goal of the United Nations is to reduce emissions by 50% by 2030 and achieve net zero emissions by 2050. However, the current policies in place are not sufficient to meet this goal. Even if it is achieved, there is only a 40% chance of staying below the 1.5C limit, according to scientists. This means that it is more likely than not that the limit will be exceeded.
However, they cautioned that even a slight increase of 0.1 degrees in temperature would result in greater human hardship, emphasizing the importance of adhering to a limit of 1.5 degrees.
The latest carbon budget estimate is the most comprehensive analysis to date. The significant decrease in the budget since 2020 can be attributed to ongoing high emissions from human activities and a deeper understanding of how reducing air pollution contributes to increased heating by blocking less sunlight.
According to Professor Joeri Rogelj, one of the authors of the study at Imperial College London in the UK, the carbon budget's message is dire due to its small size and the urgent need for meaningful action to limit warming.
"It is unlikely that we will be able to restrict warming to 1.5C, even with significant political and policy efforts." The speaker expressed concern over how much risk humanity seems willing to tolerate in regards to global heating.
According to Dr. Chris Smith from the International Institute for Applied Systems Analysis in Austria, who was involved in the research, governments have the power to regulate emissions but have not yet taken action. As a result, our carbon budget is continuously decreasing. However, this does not mean that we only have six years to address climate change. By limiting global warming to 1.6C or 1.7C, we can make a significant improvement compared to a 2C increase. Therefore, it is crucial to continue our efforts to reduce even the smallest fractions of warming.
A recent report published in Nature Climate Change utilized new data and advanced climate modeling techniques to estimate the impact of aerosol air pollution on global warming. The findings suggest that previous estimates may have underestimated the role of aerosols in blocking sunlight and limiting heating. This means that reducing pollution in the future will be crucial in order to stay within the 1.5C carbon emissions budget and prevent further global warming.
The examination also considered the maximum limit of 2C stated in the Paris agreement. However, even if this goal is achieved, it would still result in a significant rise in climate-related consequences such as heatwaves, floods, and crop damage.
The study determined that in order to have a 90% likelihood of staying below a 2°C increase, emissions must reach net zero by approximately 2035. If net zero is achieved by 2050, there is a 66% chance of meeting the 2°C target.
2 emissions by 2025.
Ben Sanderson, an expert at the Centre for International Climate and Environmental Research in Norway, who was not involved in the study, stated that the remaining budget for limiting temperature rise to 1.5C is extremely small. He also added that the findings are unsettling for policymakers as it suggests the need for achieving net zero CO2 emissions by 2025.2
By 2034, emissions are expected to be significantly reduced, which is a much more ambitious goal compared to the current climate policies that are currently in place worldwide.
According to Dr. Gabriel Abrahão from the Potsdam Institute for Climate Impact Research in Germany, there is a high chance that we will exceed the 1.5C target within the next ten years. Therefore, it is important for public discussions and international climate negotiations to address how we can return to 1.5C after surpassing it, in order to prevent it from becoming a permanent situation.
The scientists mentioned that there were considerable uncertainties in determining the carbon budget. Sanderson also stated that the updated carbon budget shows how even the most thorough calculations can be altered by new information and comprehension.
The likelihood of future revisions increasing the carbon budget, according to Dr Robin Lamboll at Imperial College London, is now low.
According to data from the International Energy Agency, global carbon emissions from burning fossil fuels may reach their highest point as soon as this year and could start to decline in 2024.
Lamboll stated that the team aimed to provide yearly revisions on the remaining carbon allowances.
Source: theguardian.com