Rishi Sunak plans to reinforce his stance against environmentally-friendly policies in the upcoming king's speech.
The Observer has learned that Rishi Sunak's administration plans to promote the growth of North Sea oil and gas exploration and implement policies that support car usage in next week's king's speech, in an effort to create a noticeable contrast with Labour's focus on the green agenda.
Sources within the energy industry and high-ranking officials in the UK government predict that there will be a new law put in place to implement a yearly process for granting oil and gas licenses, despite the UK's promise to shift away from non-renewable energy sources and achieve net zero carbon emissions by 2050.
The upcoming speech by the king, which will be the last legislative program before the next general election, is anticipated to contain provisions that specifically benefit drivers. This may involve making it harder for local governments to implement 20mph speed limits or unpopular initiatives like the recently expanded ultra-low emission zone (Ulez) in London.
Proposed legislation aims to increase penalties for severe offenses such as rape, and there are plans to address overcrowding in prisons by potentially leasing space in other countries.
Since his party was significantly trailing behind Labour in the polls, Sunak made a significant change in green policy in September by extending the deadline for the sale of new petrol and diesel cars and the phase-out of gas boilers, causing uproar from the automobile and energy sectors. He aimed to appease voters who were concerned about the potential increase in living costs due to green policies.
However, after restarting his position as prime minister and removing the Birmingham to Manchester segment of HS2, the Conservative Party has not made any advancements. According to the Opinium poll for the Observer, they are still trailing 15 points behind Keir Starmer's party.
However, sources within Whitehall and the energy sector claim that there are indications that Sunak plans to intensify his efforts in order to generate divisive topics with the opposition party.
The Labour party believes that the king's speech will contain numerous bills that have primarily political motivations. According to a high-ranking member of the opposition, these bills are not essential and the government does not expect them to actually become laws. They are included as a means of challenging the opposition to take a stance on them.
Campaigners for the environment argue that issuing additional licenses for oil and gas exploration is not only irresponsible in light of the current climate crisis, but also unnecessary as there is no need for new legislation to grant these licenses. This has been demonstrated by the impending announcement of results from a recent round of licenses that were initiated just over a year ago under the leadership of Liz Truss as Prime Minister.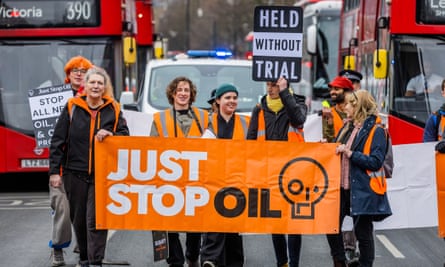 The government's stance is that granting additional licenses will improve the UK's energy security and lessen reliance on imports with higher emissions. Additionally, this will safeguard over 200,000 jobs in a critical industry.
New analysis has raised doubts about the plans due to the discovery of minimal amounts of gas in the North Sea over 13 years of Tory-led licensing. This amount is only enough to last for nine weeks of average usage across the entire country.
Recent information from Uplift, a non-governmental organization that advocates for moving away from fossil fuel production, reveals that there have been six rounds of North Sea licensing since the Conservative party gained power in 2010. Despite this, only five new oil and gas fields have been found and seven previously discovered fields have been able to be developed.
These 12 new fields contain just nine weeks of gas, but only half have begun producing. To date, just 16 days worth of gas has been produced from them since 2010. And half of this has been produced by the Sillimanite gas field, which is 30%-owned by Russian gas giant Gazprom, and has been exported to the Netherlands.
After fifty years of drilling, it is unlikely that any significant new discoveries will be made in the North Sea's dwindling reserves, which consist mostly (70%) of oil.
Tessa Khan, the head of Uplift, stated: "During the past 13 years under this administration, numerous new licenses have resulted in a small amount of natural gas being discovered, with an even smaller amount actually being produced."
The Conservative party is presenting an unrealistic vision instead of being honest with the public about how we will generate electricity for our country. Instead of creating a well-thought-out strategy to ensure a stable and reasonably priced power supply, they are focused on gaining political leverage.
"Currently, approximately 6 million households in our nation are unable to cover the cost of heating their homes during the winter season. It is expected that these expenses will remain elevated for the next ten years. Is the government prioritizing the well-being of its citizens or is it using energy policy for political purposes?"
Source: theguardian.com