Plans to protect English homes from flooding have been reduced by 40%.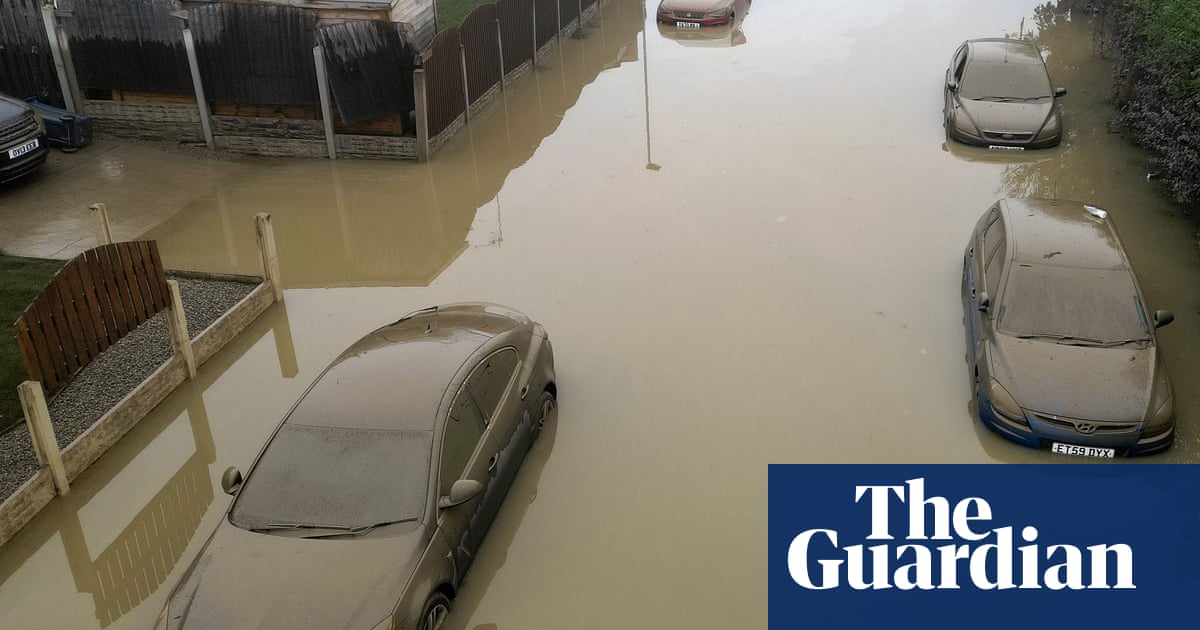 According to a report from the National Audit Office (NAO), there has been a 40% reduction in the projected number of properties that will be safeguarded from flooding by 2027. Additionally, 500 out of 2,000 planned flood defence projects have been abandoned.
The projected number of homes that will have improved flood protection by 2027 has been reduced from 336,000 to 200,000. This indicates that 136,000 additional homes will be vulnerable to flooding compared to the original plans made in 2020, according to the NAO report.
The government has increased its capital funding in England to £5.2bn to address the threat of flooding, but 25% of new flood defence projects will not be proceeding. The Environment Agency (EA) attributes the cuts in protection to inflation.
Numerous residences have experienced flooding in the recent fall storms. Storm Babet was responsible for over 2,000 flooded homes, and Storm Ciarán caused flooding in over 1,000 homes. Storm Debi, currently causing destruction in Ireland, is forecasted to hit the western region of England later this week. According to climate specialists, climate collapse is resulting in more frequent and intense storms.
In England, the EA has implemented flood protection measures for 59,000 properties since 2020. Their goal is to safeguard 336,000 homes by 2027.
The agency's financial deficit prevents them from maintaining adequate flood protections to protect homes from destruction. Inflation has caused the agency to fall short by £34 million of their projected budget, resulting in only 94% to 95% of assets being maintained at the necessary level. This puts 203,000 properties at a higher risk for flooding. Their goal was to maintain 98% of high-consequence assets at the required condition.
The initiative to prevent floods had a sluggish beginning. The first two years saw a shortfall of £310m, which the Treasury has postponed in order to achieve the goal of allocating £5.2bn for flood defenses by 2027. As a result of this underspending, the EA will need to allocate an average of nearly £1bn per year for the remaining four years of the programme. The NAO is concerned that these circumstances may diminish the effectiveness of spending if rushed decisions are made.
The NAO has cautioned that the government lacks a long-term goal for flood resilience and has not made concrete plans beyond 2026 to meet long-term objectives. This could result in inefficient long-term investment and inadequate protection for homes against floods.
The leader of the NAO, Gareth Davies, stated that the government is aware of the increasing risks of flooding and has pledged to increase its financial support in England over the next six years until 2027. Additionally, they are also taking steps to better comprehend flood hazards.
"Despite initial promises made during the launch of the programme in 2020, it is estimated that only 60% of the properties will receive adequate protection from the allocated capital funding. Inflation and other potential risks within the programme may result in even fewer properties being protected. In the event of further delays, Defra and HM Treasury must collaborate to efficiently allocate funds towards maintenance as a cost-effective solution."
The EA will need to oversee a high amount of funding for flood protection for the next four years. They must avoid rushing projects or starting new ones too hastily, as this could result in extra expenses and delays, diminishing the effectiveness of the investment.
According to Caroline Lucas, a Member of Parliament for the Green Party, this report should be a top priority for the new environment secretary, Steve Barclay. The report reveals the extent of the government's unacceptable failure to address the current flooding crisis. Despite the recent damage caused by flooding, citizens are still in need of assistance and safeguarding, yet the government has not fulfilled its duties. Furthermore, it is predicted that thousands more will be left vulnerable to flooding in the future.
A representative from Defra stated: "Our main focus is to make tough yet crucial decisions for the betterment of the country. In the past three years, we have allocated over £1.5 billion to enhance protection for over 67,000 households and businesses. This has resulted in safeguarding over 380,000 properties since 2015 and over 600,000 since 2010."
As mentioned in the yearly report from the Environment Agency, due to inflation and pandemic-related delays, we need to reassess the goals outlined in our £5.2bn plan. We will take into account the suggestions from the National Audit Office while we strive to carry out our largest-ever investment to safeguard hundreds of thousands of residences from flooding.
Source: theguardian.com