Mexico is struck by Hurricane Otis, which maintains its strength at category 5.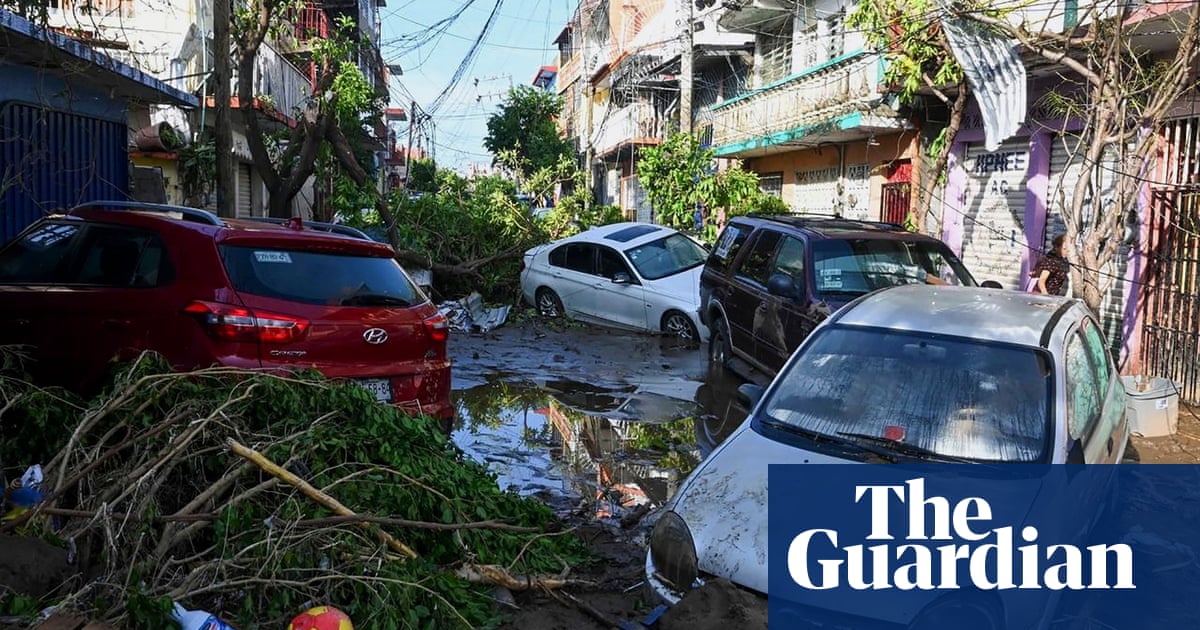 On Wednesday, Hurricane Otis rapidly developed across the eastern Pacific before making landfall near Acapulco in southern Mexico as a category 5 hurricane with wind speeds estimated at about 165mph.
This was the first time in documented history that the eastern Pacific experienced a powerful hurricane making landfall and maintaining category-5 strength, surpassing the wind speeds of about 150mph from Hurricane Patricia in 2015 after it hit land.
The strength and path of Otis were significantly dissimilar from the predictions given by the US National Hurricane Center (NHC). Initially, models indicated that Otis would travel to the west as a tropical storm when it emerged three days before reaching land.
Just one day prior to reaching category 5 status, the NHC had only forecasted peak winds of approximately 70mph for the hurricane. However, Otis quickly gained strength while approaching landfall in Mexico, with winds growing by 70mph in a span of just 12 hours, leaving minimal time for necessary preparations.
The speedy strengthening of Otis in the eastern Pacific was one of the biggest ever recorded. It was caused by warm ocean temperatures and less wind shear, which is when wind speed or direction changes with altitude. The rapid and unforeseen intensification of Otis was not accurately predicted by weather models due to a lack of data, as there was no radar in the area where it made landfall and only one flight for observations.
At present, Acapulco has a population of over 1 million individuals. As of now, officials have verified 27 fatalities connected to Hurricane Otis, while four individuals are still unaccounted for.
Earlier this week, Tropical Cyclone Tej caused heavy rain and powerful winds in multiple areas of Yemen and Oman. On October 23, the cyclone had wind speeds of approximately 85mph, similar to a category 1 hurricane, before hitting eastern Yemen on Tuesday morning.
The storm quickly lost strength as it entered cooler and drier air in the Arabian peninsula. Despite this, it still caused significant amounts of rain in parts of Yemen and Oman. Al Ghaydah in eastern Yemen received 432mm (17in) of rain in just 24 hours, which is equivalent to over five years' worth of rain in the region. This unusual amount of rain, combined with strong winds, has led to flooding in an area that is typically dry.
Source: theguardian.com