Can Chinese funding save the Japanese video game industry?
I
In September, 250,000 individuals traveled to the expansive Makuhari Messe convention center in the outskirts of Tokyo, braving the intense late-summer heat in Japan. The 27th Tokyo Game Show was held there, in all its grandeur, after a pause due to the pandemic and a cautious return in 2022. Many attendees were eager for the opportunity to try out one of the numerous unreleased video games showcased in the 11 hangars at the show. Others were seeking partnerships to publish their own video games or those of others.
Entering the front doors meant being engulfed in a frenzy of activity. The cacophony of tens of thousands of voices clashed with the competing sounds of video game trailers. Lines for popular games quickly reached full capacity, with some closing only 10 minutes after the show began. Everywhere you looked, there were different visions of the future of video games: from traditional fantasy battles to candy-colored shooting games and virtual reality racers controlled by high-tech helmets. Some games even incorporated augmented reality using a smartphone's camera. One booth even boasted a variety of books and manuals on ChatGPT and its potential to revolutionize the industry by cutting costs through the use of AI-written dialogue for supporting characters.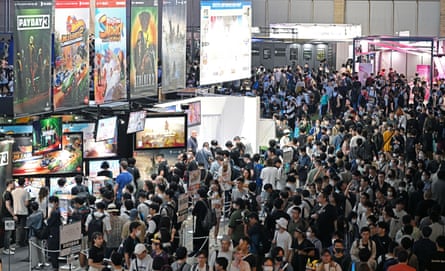 Attending the Tokyo Game Show at this time was a unique experience, as it is one of the few remaining expos where fans can still gather to play games in person. This past year has seen a surge in game releases, but also a downturn in the industry due to increasing costs and a decrease in the market after the pandemic. In September, Epic Games, the company behind Fortnite, let go of 870 employees. Electronic Arts, known for The Sims and formerly Fifa, also had to lay off 6% of its workforce. Other companies, such as Ascendant Studios and Volition, also faced staff reductions and closures as a result of the industry's struggles. This was part of a larger trend as Swedish investment firm Embracer sought to sell off recently acquired assets.
Despite these differences, Chinese investors are still optimistic and have their sights set on the Japanese games industry. This may seem like an unexpected match, considering that China's own game industry is the biggest in terms of size and revenue globally, and has evolved from unique cultural and technological circumstances. The most successful games in China are usually competitive online titles played in internet cafes, or free-to-play mobile games where players can make purchases to speed up their progress or gain an advantage in matches.
Different countries have varying rules and expectations regarding the role of gaming in society. For example, in Japan, teenagers have the freedom to play video games for as long as their parents or guardians allow them. However, in China, the government implemented curfews in 2019 to limit access to video games for those under 18 years old. These curfews restrict playing time to 90 minutes per day or three hours on public holidays. In 2021, the restrictions were further tightened, allowing only one hour of play on Fridays, weekends, and public holidays. The goal of this policy is to address "game addiction", which has resulted in extreme cases where individuals have died from exhaustion and dehydration due to excessive gaming. A recent study from the University of York found that this policy has had little to no impact on reducing playing time.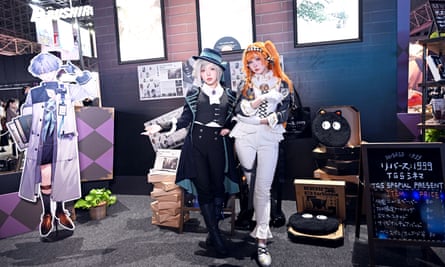 Chinese companies like Tencent and NetEase have overcome cultural barriers to set up studios in Japan, hiring renowned Japanese directors such as Goichi Suda, Toshihiro Nagoshi, and Ryutaro Ichimura. These directors, known for creating popular game series like No More Heroes, Yakuza, and Dragon Quest, now work for NetEase-owned studios. NetEase has also launched two studios led by Japanese developers to produce console games with a Japanese aesthetic, aimed at appealing to western audiences.
Japan continues to be seen as the hub of innovation in the gaming world, largely due to the contributions of both Nintendo and PlayStation. However, there is a vast number of talented individuals, now in their 60s and 70s, who were instrumental in creating many of the iconic games over the last five decades. These individuals, such as Shigeru Miyamoto (creator of Super Mario), Hideo Kojima (creator of Metal Gear), and Yuji Naka (creator of Sonic the Hedgehog), stand out as major figures in an industry that is primarily made up of uncredited in-house and outsourced workers.
The impression may be misleading; while Japan is still a leader in creativity within the industry, the majority of money and influence has shifted overseas. At this year's show, over half of the 700 exhibitors were international companies. In September, a collection of internal Microsoft emails (accidentally released by the company's lawyers in a high-profile American case brought by the Federal Trade Commission) revealed a message from Phil Spencer, CEO of Xbox, speculating on the possibility of Microsoft acquiring Nintendo (which he described as a "career moment"). While this may seem like wishful thinking from an overly ambitious executive, it cannot be ignored that Chinese video game giants Tencent and NetEase have been actively acquiring Japanese studios and talent.
These moves are part of a straightforward strategy to expand the firms' influence and power into the western video games industry. Chinese-made games do not translate easily to western audiences. By comparison, the entire console business has been shaped and defined by Japanese developers; since the industry's earliest years they have been a dominant creative and business force shaping the tastes and interests of players.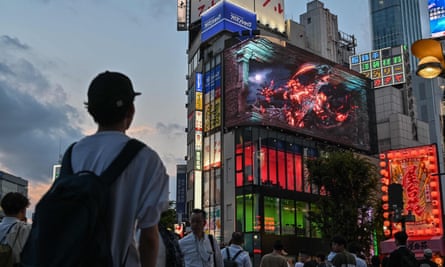 Japanese employees currently employed by Chinese investors are experiencing several benefits such as increased financial support, creative freedom, and the opportunity to distance themselves from the demanding working conditions in their own industry. According to many sources, the Japanese gaming industry is known for its high workload and comparatively low pay. As stated by Goichi Suda, the support and assistance from NetEase has allowed for a larger studio and team, as well as a more manageable work environment. The presence of Chinese investors also provides a sense of security, as seen by the large number of Chinese and Chinese-owned companies at the Tokyo exhibition this year (representing nearly 20% of the 406 exhibitors).
The potential downside of bringing in new employees and acquiring other companies is, as with any ever-changing field of creativity, neglecting to invest in up-and-coming artists and designers. The recent shutdown of Japan Studio by Sony, which was previously known for fostering unique and talented individuals, is concerning from an artistic perspective. Additionally, it is uncertain if the Chinese investment will continue during less favorable economic times. NetEase may not be as supportive if the games currently being worked on do not perform well.
If they choose to let go of their talent like Western directors have done, where will Japanese directors have remaining opportunities?
Source: theguardian.com