According to the Guardian Essential poll, the majority of voters do not believe that Australia will reach Labor's goal of achieving net zero emissions by 2050.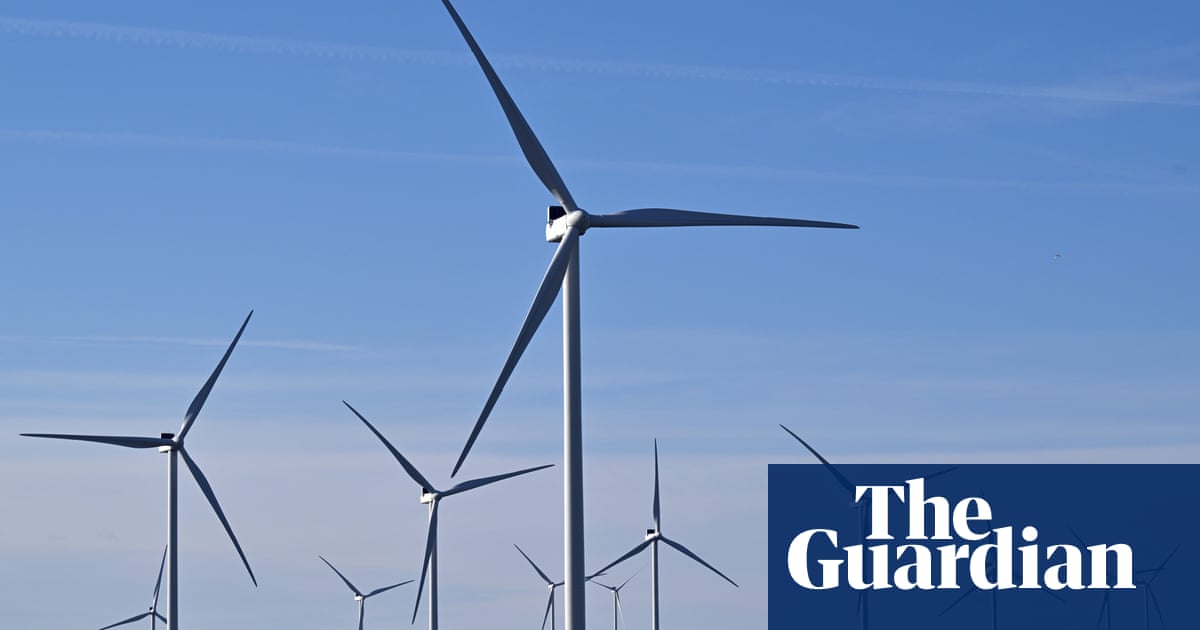 Less than 33% of voters think Australia will achieve the Albanese government's goal of reaching net zero emissions by 2050, based on the results of the Guardian Essential poll.
According to the most recent survey of 1,149 individuals who are eligible to vote, 50% of Australians are in favor of nuclear power. While alternative energy sources continue to have widespread support, there are concerns about their effects on the local community and the infrastructure for transmitting the energy.
The results provide insight into Peter Dutton's political approach of promoting the potential benefits of nuclear power while criticizing the switch to renewable energy as impractical or detrimental to nearby communities.
The leader of the opposing party and the Coalition have not disclosed any specific plans for backing the nuclear industry, except for lifting Australia's ban on nuclear power. Experts concur that it would take several decades to establish this energy source.
According to the Guardian Essential poll published on Tuesday, 55% of those surveyed believe that human pollution and activity are the primary causes of global warming, while only 22% disagree.
According to the survey, only 38% of voters believe that Australia is taking sufficient action to address climate change. This is the lowest percentage in seven years, as compared to the peak of 62% in January 2020 during the severe bushfires of the black summer.
Subscribe to Guardian Australia's complimentary morning and afternoon email newsletters to receive your daily news summary.
About 36% of respondents believe that Australia is taking sufficient action to address climate change, while 17% think it is doing too much. 9% reported being unsure of the country's efforts.
The majority of respondents expressed doubt about achieving net zero by 2050. Only 31% believed it was feasible – 7% thought it was very likely and 24% considered it quite likely. In contrast, 38% found it not that likely and 19% said it was not likely at all. 11% were undecided.
Most people believe that Australia is not taking sufficient measures to protect endangered species (53%), oceans and rivers (52%), and native forests (52%). However, opinions are more divided when it comes to the transition to renewable energy, with 45% saying Australia is taking enough action and 40% calling for more efforts.
The majority of respondents expressed support for various forms of renewable infrastructure, including solar farms (69%), offshore wind (60%), onshore wind (59%), and community batteries (56%). However, only 35% of those surveyed showed support for overground transmission.
When asked about the transition, 70% of respondents stated that the development of renewables should not harm local communities.
66% of respondents believe that Australia should take advantage of its resources and climate to tackle climate change. Additionally, 60% of respondents think that Australia should prioritize the development of renewable energy sources due to their cost-effectiveness and potential to create new job opportunities.
Approximately 26% of respondents stated that Australia does not require a shift towards renewable energy sources.
When questioned about the potential construction of nuclear power plants in Australia for electricity production, 23% expressed strong support while an additional 27% indicated some level of support.
In September of 2021, 50% of individuals supported nuclear power, with the percentage of those strongly in favor rising by three points since. Currently, one third of voters (33%) are against nuclear power.
It seems that renewable energy sources are viewed negatively in terms of cost, as 38% of those surveyed ranked them as the "most expensive" out of three options. In comparison, 34% believed nuclear energy to be the most expensive and 28% chose fossil fuels.
The energy and climate change minister, Chris Bowen, has consistently rejected Dutton's proposal for nuclear power, citing its high cost. The energy department has estimated that transitioning from fossil fuels to nuclear could cost $387 billion.
In October, Bowen accused the Coalition of following a playbook commonly used by right-wing groups in 2023. This includes tactics such as populism, polarisation, and post-truth politics, which were used to make inaccurate statements about the viability of nuclear power in Australia.
When asked about the main factors affecting power prices, participants cited: energy companies making too much profit (28%), initiatives to combat climate change and transition to renewable energy (19%), the aging electricity grid (16%), global events such as the conflict in Ukraine (13%), and limitations on oil and gas (11%). An additional 13% were uncertain.
According to the Essential poll, half of voters lack trust in the government's ability to lead the energy transition, while 42% have at least some trust.
A recent survey conducted by the Australian National University, published on Tuesday, revealed that 77.4% of Australians are content or extremely content with democracy, a slight decrease from 81% in 2008.
The survey, published prior to the ANU's Crawford leadership forum, showed a significant decline in the number of Australians who are "extremely satisfied" with democracy, dropping from 23.4% 15 years ago to 14.2% currently.
Source: theguardian.com