A 14-year-old student from the United States has been awarded for creating a soap that can effectively treat skin cancer.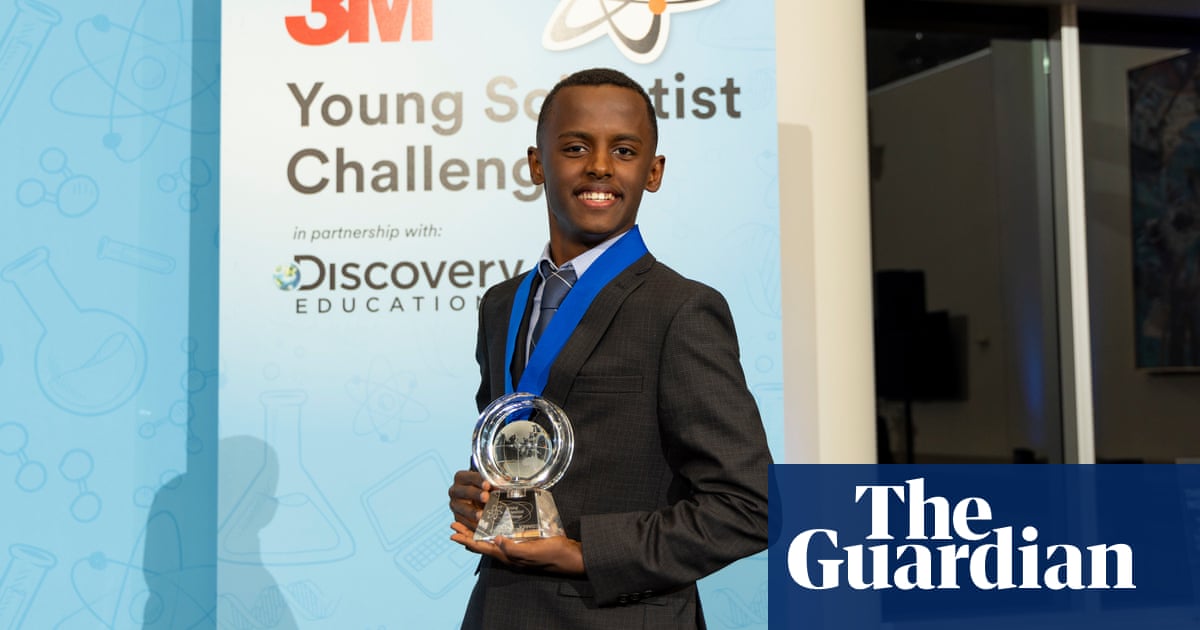 A teenager in middle school has been awarded the title of "America's top young scientist" for creating a soap that may have potential in treating melanoma, a type of skin cancer that affects 100,000 individuals annually in the United States and results in around 8,000 deaths.
Heman Bekele, a 14-year-old student in the ninth grade from Annandale, Virginia, was awarded first place after surpassing the competition of nine other finalists.
He stated, "I aim to cure cancer by selling bars of soap." He explained that he has a passion for biology and technology, and this opportunity allowed him to share his innovative ideas.
Bekele presented his concept for a soap, called the "skin cancer treating soap," which is composed of compounds that can stimulate dendritic cells in the skin to combat cancer cells. In a video for the 3M Young Scientist Challenge, Bekele expressed his belief in the potential of young minds to create a beneficial influence on the world.
Bekele was inspired to come up with his idea while growing up in Ethiopia until the age of four. In an interview with the Washington Post, he recalled witnessing people tirelessly working in the scorching sun. He aimed to create an idea that not only had scientific value, but could also be easily accessible to a wide audience.
Deborah Isabelle, the teen's mentor at 3M, described him to the media as someone who is driven to improve the world for people he may not even know.
The American Cancer Society (ACA) reports that skin cancer is the most prevalent form of cancer, with melanoma being responsible for only 1% of cases but resulting in the majority of skin cancer fatalities.
According to society, there has been a significant increase in the occurrence of melanoma in the last few decades, especially in women over 50. This cancer is more prevalent in white individuals compared to Black individuals, with a difference of more than 20 times. However, due to advancements in treatment, there has been a decrease in mortality rates for melanoma in the last 10 years.
Upon receiving the award, Bekele expressed to the judges his desire to transform the soap into a representation of hope, accessibility, and a world where treatment for skin cancer is attainable for all.
Source: theguardian.com