Wayne Barnes' wife reveals that the referee for the Rugby World Cup final received death threats.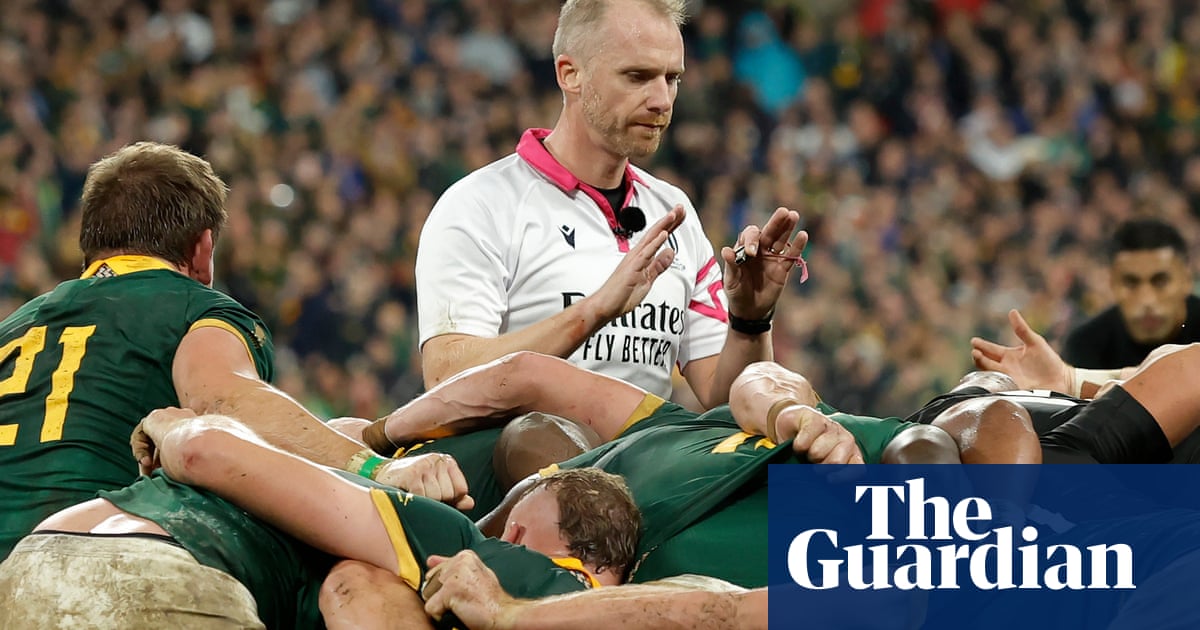 According to his wife, Wayne Barnes received threats of violence due to his role as a referee in the Rugby World Cup final.
On Saturday in Paris, English referee Barnes gave New Zealand's Sam Cane a yellow card for a tackle on Jesse Kriel. After reviewing the footage in the bunker, the yellow card was changed to a red card. This happened during South Africa's 12-11 win. Barnes is 44 years old.
Polly Barnes, one of the founders of the Women's Rugby Association, shared on social media: "Goodbye Rugby World Cup. I won't miss you or the death threats." She mentioned a hostile atmosphere at the Stade de France.
In 2007, Barnes was sent death threats from fans in New Zealand following his role as referee in the All Blacks' loss to France in the World Cup. Last year, after officiating South Africa's defeat by France, Polly and their children were also threatened.
Source: theguardian.com