Thieves abandon World Cup trophy following burglary at South Africa Rugby facility.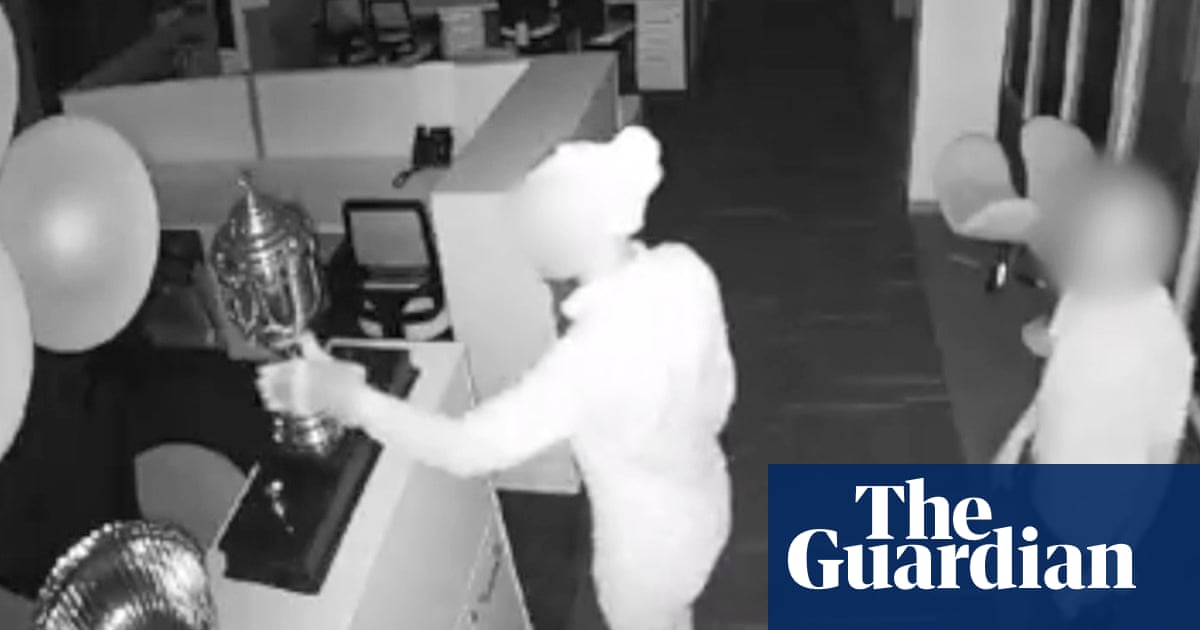 The incompetent thieves who entered the offices of the South Africa Rugby Union stole five autographed Springbok jerseys and several laptops, but forgot to take the World Cup trophy that the country's players had recently won.
A South African journalist named Yusuf Abramjee shared video footage on X of a break-in that occurred on Monday. In the footage, one of the thieves can be seen placing a gloved hand on the trophy and lifting it slightly before proceeding to the cupboards below.
The break-in occurred at the office complex on a hill in the northern suburbs of Cape Town. The union is one of the tenants in this complex. Initially, the police were worried that the Webb Ellis Cup may have been taken, but a spokesperson from the South Africa Rugby Union has confirmed to the media that all of their trophies are secure.
On October 28th, South Africa emerged as the victor of the Rugby World Cup in Paris by defeating New Zealand. This marked their fourth win in the tournament, making them the first country to achieve this feat.
Source: theguardian.com