The unfortunate tale continues for Jos Buttler and the English team following their loss to Australia.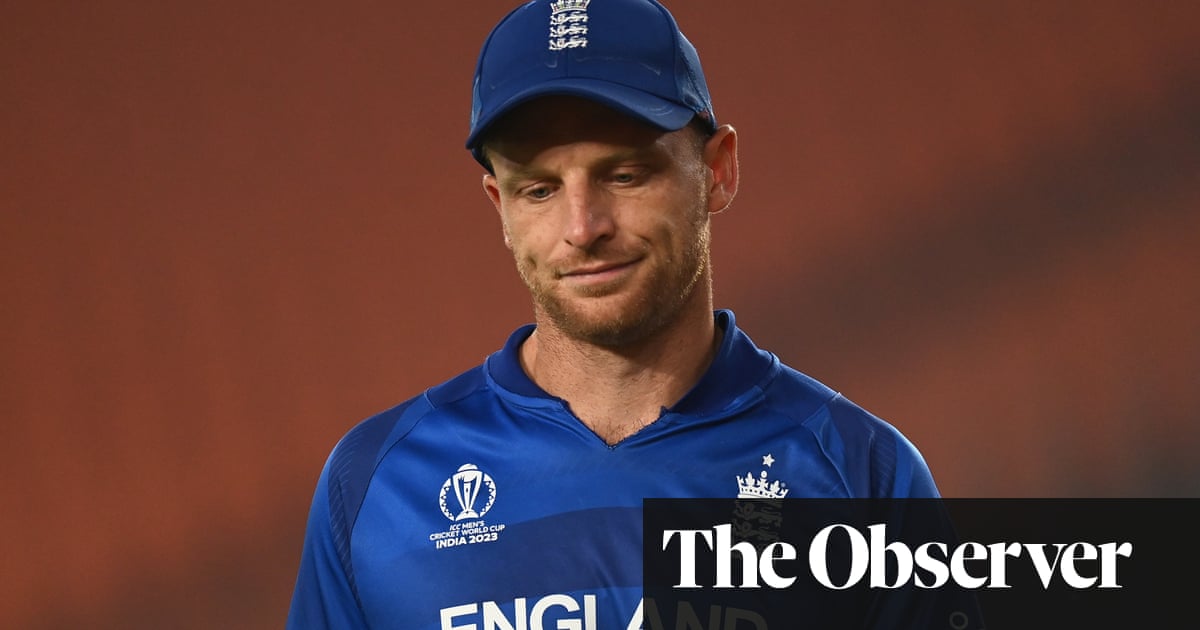 England's cricket team suffered another disappointing loss to Australia in Ahmedabad, adding to their string of defeats in the 50-over World Cup. After the game, captain Jos Buttler expressed frustration with his team's consistent under-performance, questioning their lack of improvement despite their experience.
Buttler expressed frustration with the repetitive nature of their post-game discussions, noting the difficulty in rationalizing their losses. He acknowledged that there were some improvements made in their recent game, but they still fell short and lost by around 30 points.
"Without a doubt, this is a difficult moment. I have experienced others before, but as a captain, this is definitely one of the lowest. To be in this position after coming to India with high expectations is extremely difficult and disheartening. It is a painful experience."
Buttler expressed a sense of disappointment after England's loss at the Narendra Modi Stadium ended their slim chance of advancing in the tournament. The defeat has effectively eliminated any mathematical possibility for England, leading to a feeling of deflation.
"We were confident going into the tournament that we would give it our all and compete until the end. It takes a lot of effort to achieve success, and even if we fell short, we were aware of the dedication and hard work required."
"We have disappointed ourselves and those who support us at home, carrying that weight on our own shoulders."
Adam Zampa of Australia was awarded the player of the match title for his outstanding performance in both batting and taking wickets with his leg spin. He even managed to dismiss England's captain, who carelessly hit the ball to long-off. Following the match, Buttler maintained that his poor batting performance was not affected by his responsibilities as captain and wicketkeeper.
"I have relished the responsibility of playing in T20 and ODI matches prior to this tournament. It has allowed me to showcase some strong aspects of my batting. Therefore, it has been disappointing for me."
"I can't quite put a finger on why I'm not playing to the level I expected of myself. I've played a lot of cricket in India and played a lot of IPL cricket here so it's not as if I don't know the conditions or the grounds. As I say, as a captain you want to lead from the front.
Out of all the events that have occurred during this trip, I would say that my own physical condition has been the most frustrating aspect.
Source: theguardian.com