Support is being offered to Curry following threats he received after being accused of using a racial slur.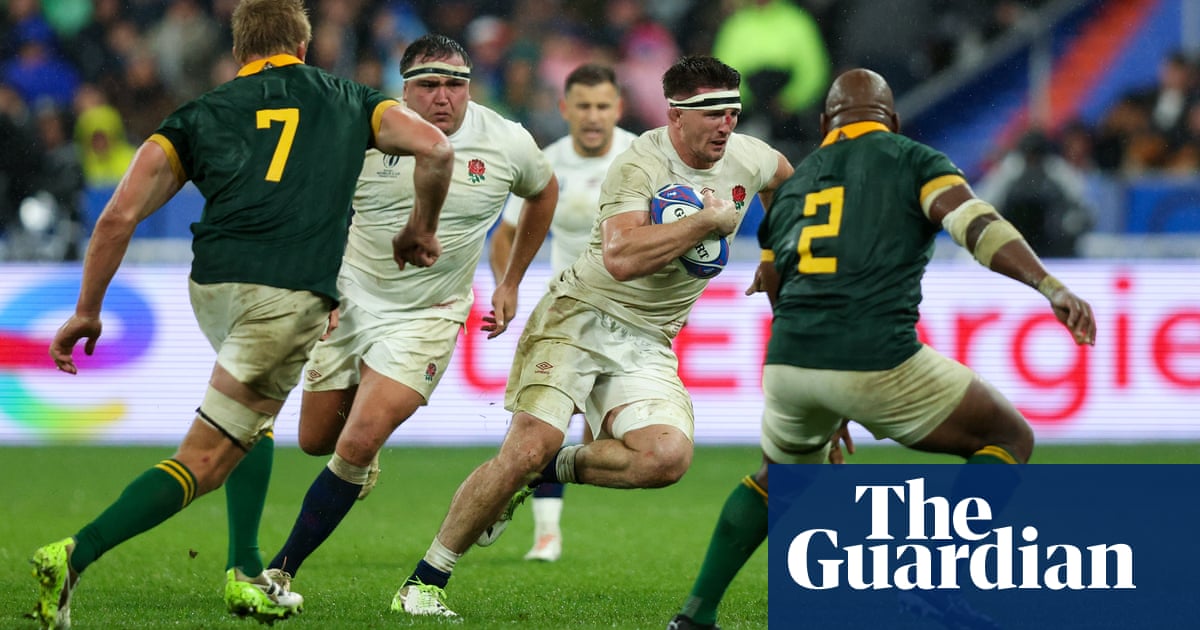 Attack coach Richard Wigglesworth confirms that Tom Curry is receiving full support from England, as he has faced online threats and abuse following accusations of being targeted by a racial slur from Bongi Mbonambi of South Africa.
World Rugby started an investigation on Tuesday after receiving an official complaint from the Rugby Football Union, insisting it "takes all allegations of discriminatory behaviour extremely seriously" and is aiming to conclude whether there is evidence to take the matter further "as quickly as possible".
Curry can clearly be heard on a recording, via referee Ben O'Keeffe's microphone, in conversation with the official in the 24th minute of the match. He said: "Sir, sir, if their hooker calls me a white cunt what do I do?" The New Zealander responded by saying: "Nothing please." He goes on to add, after a short pause: "I'll be on it," though it is unclear if he was referring to the specific incident.
Amid World Rugby's inquiry, the England team is getting ready for their match against Argentina on Friday for third place. Wigglesworth supports Curry, who could make his 50th appearance if chosen by Borthwick. Despite facing criticism due to the investigation, Wigglesworth shared that the team is supporting Curry and aiming to end their campaign successfully.
According to Wigglesworth, Tom is skilled and has been quickly put into the situation. Despite this, he is an impressive young man. It is likely that his teammates have shown their support for him, and the management team has been closely involved as well. If he is chosen on Friday, he will give his all while wearing the England shirt, just as he has done in the past 49 occasions.
The CEO of the RFU, Bill Sweeney, stated that he was unable to provide any information on the ongoing legal case, but expressed agreement with Wigglesworth's statements. Sweeney affirmed that they will fully support Tom and ensure he receives all necessary assistance.
As of now, it has been revealed that Kevin Sinfield will most likely step down from his position as defence coach after the World Cup through mutual understanding. Wigglesworth had nothing but positive things to say about his fellow assistant. According to The Guardian, it was already known that Sinfield's time in his role was limited before the tournament even started. He has been rumored to be joining coach Sam Burgess at Warrington Wolves. However, sources close to the former cross-code athlete have denied any interest in hiring Sinfield.
"I have a strong partnership with him in Leicester," Wigglesworth stated. "We were both individuals who resided outside of the club, so we frequently traveled and stayed together. I have spent a significant amount of time with him, especially during this entire process."
"I have a strong personal connection with him, so my opinion of Kev may be biased. However, I am confident that those around him will attest to his dedication and selflessness. He puts in maximum effort, positively influences others, and generously gives his time. We are aware of his admirable qualities and he has excelled in demonstrating them."
Source: theguardian.com