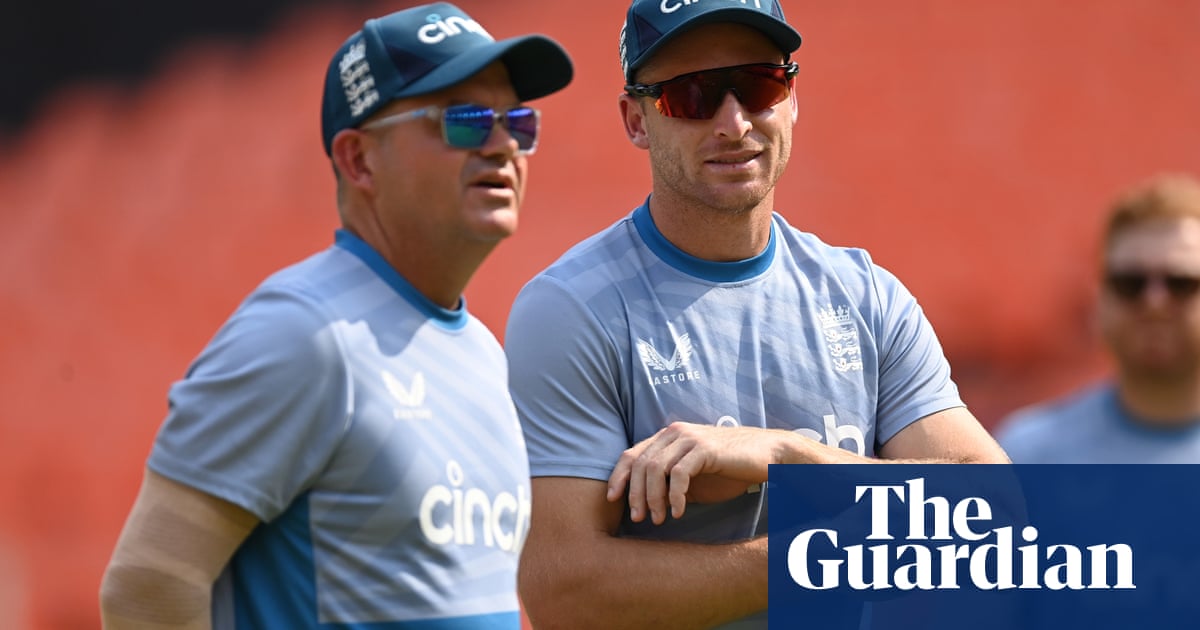 A
Following a highly competitive Ashes season, which ended with complaints from the visiting team regarding the absence of post-series celebrations at the Oval, it may be beneficial for England and Australia to face each other once more on Saturday in the arid region of Gujarat.
However, despite the even outcome of their previous match, there is a significant difference in their performance in the World Cup. Australia, currently in third place, can increase their chances of reaching the semi-finals by winning at the formidable Narendra Modi Stadium. On the other hand, last-place England only have qualification for the Champions Trophy and their own pride to motivate them in their remaining matches.
Despite the constant talk about post-Ashes issues, it's important to remember that this rivalry goes beyond just points. Ben Stokes likened it to the India-Pakistan rivalry, although this may be a bit of a stretch considering the obvious differences in geopolitical tensions. However, it's clear that there is no love lost between these two competitive nations.
Despite adjustments made for the 50-over format, many competitors from the summer are still present. One significant player missing is Alex Carey, who was at the center of a highly debated moment – the stumping of Jonny Bairstow at Lord's. Carey has been replaced in the ODI squad by Josh Inglis, a Yorkshire-born Australian.
Maybe the tension that has been evident in recent memories and sound clips will awaken Bairstow or the entire England team from their sluggishness. Other strategies have been unsuccessful thus far and nobody on the team has been able to figure out the issue, with Stokes being the most recent to be perplexed by the puzzling performance of the reigning champions, who fell flat like a pancake in India.
Stokes, filling in for captain Jos Buttler as the pre-match spokesperson, expressed his belief that our performance has been subpar. Despite our efforts to either apply pressure to the opponent or absorb it in a different manner, strategies that have previously proven successful, we have been unable to see positive results.
If we were aware of the mistake, we could have resolved it. However, we are unaware of what went wrong. This tournament has been a disaster.
Although this goes against one of Richie Benaud's key principles – he believed that events on a sports field rarely deserve such praise – most people would likely agree with the sentiment. Aside from their victory against Bangladesh, England has not been able to play a solid 100 overs of ODI cricket. Even in their match against India in Lucknow last weekend, the batting collapsed under the pressure of a formidable attack.
The team's previous pace of scoring six runs per over has diminished, and they have also not been able to produce any impressive late-game plays since Bonfire Night. In fact, their usually powerful batting has only hit 27 sixes in this competition, with only the Netherlands scoring fewer. Additionally, their bowling strategy, which used to rely on a solid score or the belief that any total could be achieved, has resulted in the lowest number of wickets taken at 36.
In contrast, Australia seems to have found a winning formula despite low expectations at home and initial struggles. Their batting has improved significantly, with three consecutive scores of 350 or more, thanks in part to the return of Travis Head. It's no surprise that Pat Cummins, who is performing well with the ball, was in good spirits during his pre-match press conference.
Cummins stated that the current game and tournament are fresh and different. When questioned about any remaining tension from the Ashes, he replied that a healthy level of competition is beneficial, especially within their team. He also mentioned that their team tends to be relaxed and composed, so occasionally having a bit more intensity can be a positive thing.
Preventing England from reaching the semi-finals, which has not been confirmed mathematically, is a criticism of the tournament's format. However, there have been obstacles this week. Australia's team only has 13 players available due to Glenn Maxwell's concussion from a cricket-related golf incident and Mitch Marsh returning home for a family issue.
Adam Zampa is the only spinner for Australia, giving England a slight advantage as they have more options in slow bowling. Whether Moeen Ali is replaced by Harry Brook or not, it is unlikely that they will share beers after the match, even though the Ashes may not be at stake.
Source: theguardian.com