England requires a fresh, long-term strategy following the underperformance of the veteran players in the Cricket World Cup. Mark Ramprakash suggests this.
O
On Saturday, England's World Cup journey will come to a close. Despite their struggles in India over the past five weeks, it is now crucial to address the pressing questions: what is the future of their 50-over team and who should be at the helm?
Mark Nicholas became the new MCC president last week and stated that he strongly believes that ODIs should only be played as World Cups. Despite the growing popularity of Twenty20s, I strongly disagree with this idea. I have been fortunate enough to witness numerous amazing World Cups and the exceptional performances from individual players within them. The players' familiarity with the format and strategies allowed them to shine in these tournaments. If bilateral series are eliminated, it would greatly jeopardize this aspect of the game.
In the near future, England will have to replace a talented group of one-day international players. How can the new players excel in 50-over cricket if it is not prioritized in domestic leagues and barely played at the international level? Is the game solely focused on making profits, or can we find a balance between commercial success and preserving tradition, while also protecting Test and 50-over cricket? In my opinion, true leadership from those in charge of the game would involve maintaining the diversity that has been present in recent generations and safeguarding the essence of the game for future players.
The World Cup's group stage is coming to a close and it has proven to be an exciting format, silencing any critics. However, it is evident that this England team will not see success in this format. During their match against the Netherlands, Dawid Malan displayed a smooth and elegant batting style, making the game appear effortless. Ben Stokes also showed off his skills with a classic one-day innings, starting slowly but quickly accelerating. While Harry Brook seemed to be in good form, he unfortunately misjudged a delivery that was faster and higher than expected, resulting in his dismissal. Overall, it was not a great batting performance for the team.
The top seven players continued to struggle in the recent match. Jonny Bairstow appeared uncomfortable and unable to find the right pace for his innings in this format. Joe Root, known as England's best batter, initially looked to take his time and settle in, but then attempted a risky shot known as the reverse ramp. Despite describing it as low-risk, it can result in being out if not executed properly. It would have been more sensible for him to play a safer shot with the full face of the bat, such as a cover drive or on-drive. After reaching 28 runs, Root had the opportunity to take advantage of a good wicket and mediocre bowling but failed to do so. In the later overs, Moeen Ali was dismissed with a poor shot after only scoring four runs off 15 balls. It seems that these experienced players have forgotten how to build an innings in this particular format.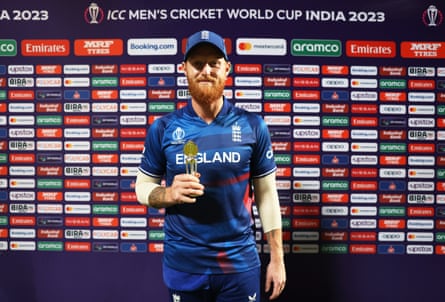 England has consistently approached ODIs as if they are simply extended T20 matches, but the top-performing teams in the tournament have treated them more like condensed Test matches. These successful teams have a core group of players who possess strong techniques, consistent bowling actions, and adaptable batting styles, enabling them to vary their pace and intensity – essentially, they have a roster of highly skilled Test cricketers. Additionally, they may have one or two players with a unique and valuable skill set, such as Heinrich Klaasen from South Africa or Glenn Maxwell from Australia. In contrast, England has recently added Joe Root to their T20 team, adopted a confused strategy, and suffered the consequences.
Jos Buttler, who led England to victory at last year's T20 World Cup, has been unrecognizable in this year's World Cup. His confidence has been shaken and his natural, instinctive play seems to be missing. While he may have thrived with a team of experienced and skilled players in the past, his ability to lead in the long-term is now being questioned. It is crucial for England that he performs well with both the bat and gloves, so any distractions or hindrances should be eliminated. If his leadership responsibilities are affecting his batting and decision-making, it may be best for someone else to take on that role. Although he is one of the top white-ball players in the world, he may not be suited for the role of captain in the white-ball format.
The similarities between Root's captaincy of the Test team and his own performance are evident. While he led with skill, he lacked intuition and often appeared to be playing catch-up. It was primarily his own achievements and the lack of a clear alternative that allowed him to maintain his position for such a long time. It is not worthwhile to suggest a change in leadership unless there is a strong argument that someone else would excel in the role, but it appears that there is no obvious replacement for this white-ball team. The only option may be Stokes, who is currently dealing with a knee injury and also leading the Test team. He could potentially be considered as a temporary option until the T20 World Cup next year, at which point a new captain – and possibly a new coach – would need to take charge of the team going forward.
Despite England's limited options due to a small squad and consistent struggles from their batters, there has been little room for personnel changes to shake up the team's order at the World Cup. However, given Buttler's poor performance and his proven success as an opener in T20s, one may wonder if the captain should have made some changes to inject some much-needed energy into the team. While this is a possibility, it is ultimately the responsibility of the captain and coach to make these decisions, and unfortunately, their success rate in this tournament has not been satisfactory. England's selection process, which has included a shift away from all-rounders before reverting back, as well as their decision-making at the toss, has been both unclear and unsuccessful. Additionally, despite having experienced players who should know how to bounce back from a slump, many of them have failed to do so.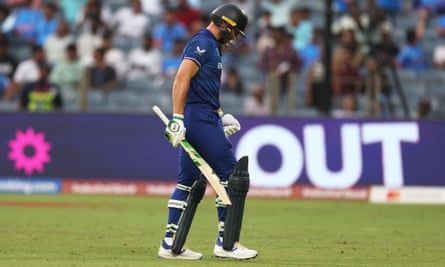 Buttler cannot be solely responsible for everything – Mott must also bear a significant amount of responsibility. Rob Key is traveling to meet and discuss their futures, as well as select a team for the upcoming West Indies tour in the next month. It's possible that, without any clear successors, they will remain in their positions for the time being, but the quest for long-term replacements must begin immediately.
Source: theguardian.com