David Willey has announced his retirement from the England national cricket team following a disappointing decision to not renew his central contract. This has been viewed as a disrespectful move.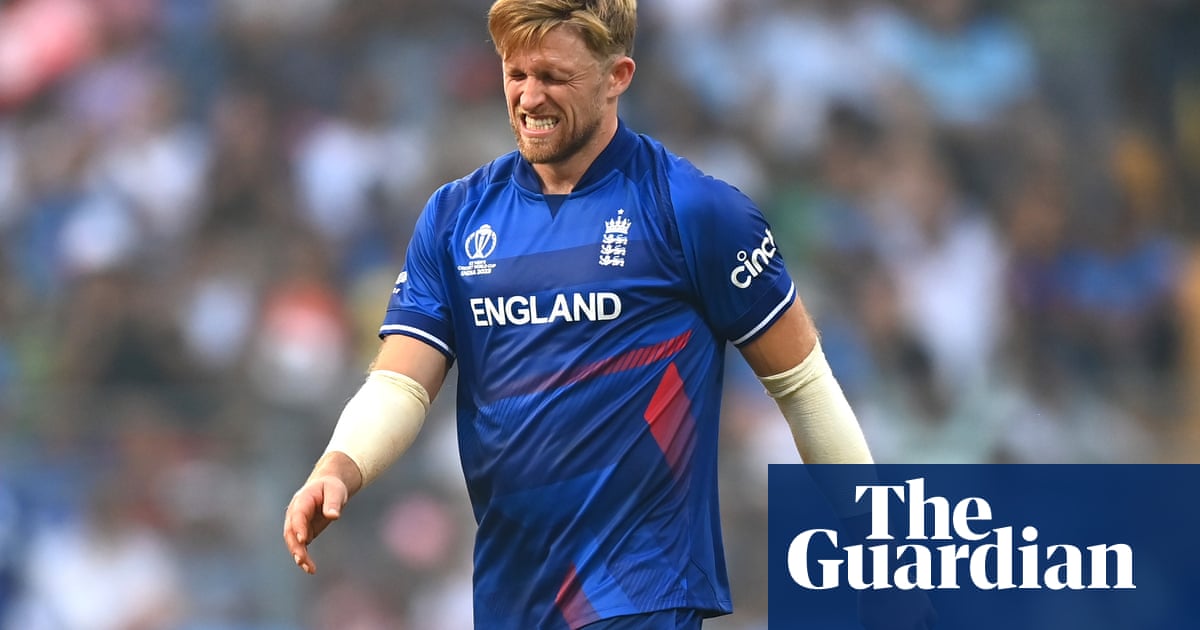 England's dismal World Cup campaign produced another low on Wednesday when David Willey announced his international retirement amid rancour with the former captain Michael Vaughan describing the player's treatment as "disgraceful".
Willey, whose most recent performances have been one of the few positives in a desultory series of displays that have left England bottom of the World Cup table, was the sole member of the squad in India to miss out when the new batch of central contracts were handed out a week ago.
On the BBC's Test Match Special, Vaughan was very direct in his criticism, stating that Willey has been the standout player for England in the past three games. Despite England awarding 29 contracts, Willey was not deemed deserving of a one-year contract, which Vaughan found shocking. The treatment of Willey during this World Cup has been unacceptable.
"You currently have a player who is participating in the World Cup, with the upcoming T20 World Cup in June. Even if you believe that David Willey may not make the squad for the T20 World Cup, he could potentially be included if there is an injury. Therefore, it does not make sense to not offer a contract to someone like David Willey. It is contradictory to give out 29 contracts but not to someone who is performing well in the World Cup."
England's managing director of men's cricket, Rob Key, admitted Willey – who has taken five wickets in three games and delivered the best economy rate of the six fast bowlers England have used in India – "wasn't best pleased" about the contracts snub. The player channelled his growing frustrations in the perfect way in Lucknow against the hosts at the weekend, taking a fine haul of three for 45 including star batter Virat Kohli for a duck, but has now resolved to walk away.
Willey expressed his emotions through a statement on Instagram, stating that he never wanted this day to happen. He has dreamt of playing for England since he was a child and has always worn the shirt with pride and given his all to represent his country.
Source: theguardian.com