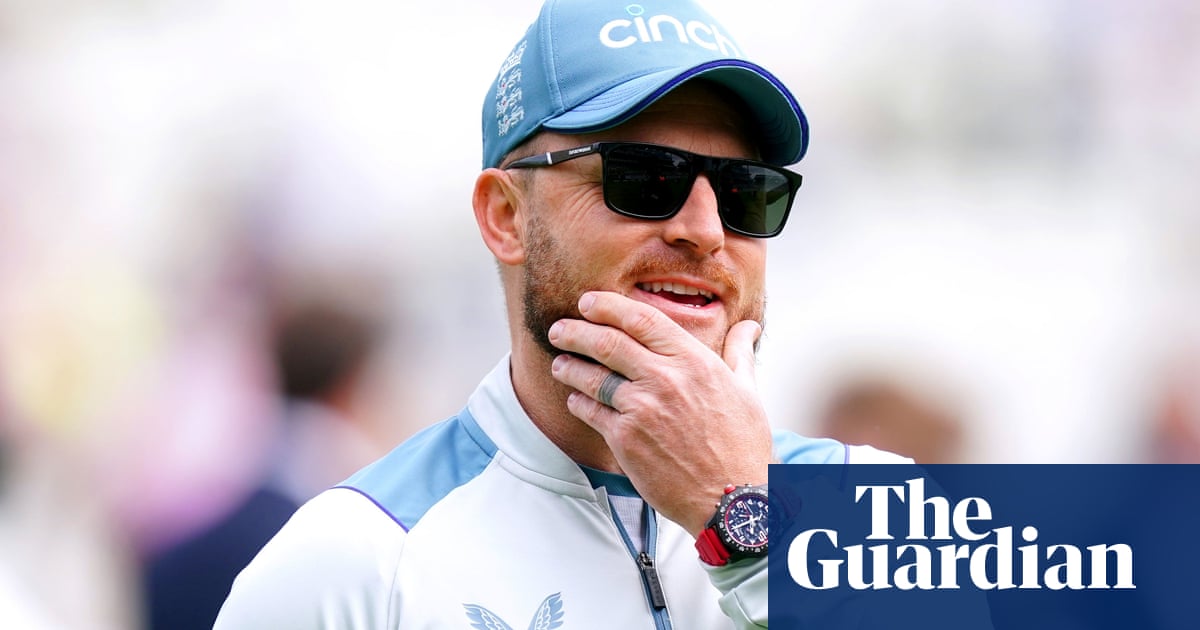 The addition of "Bazball" to the Collins English Dictionary has been mocked by Australian cricketers ahead of their World Cup match against England in Ahmedabad on Saturday.
Bazball is a term used to describe a playing style utilized by former New Zealand cricketer and current England Test coach, Brendon "Baz" McCullum. This style is characterized by a bold approach to taking risks and scoring quickly.
This year, the Collins Dictionary included Bazball in its publication and put it up for consideration as word of the year. It was among other contenders such as greedflation, deinfluencing, and the eventual winner, AI.
Marnus Labuschagne, a player on the Australian national cricket team, expressed his disapproval of the addition of "Bazball" to the dictionary, calling it "trash." He further stated, "I truly have no idea what that even means."
When reporters in India asked for his thoughts, Steve Smith, a member of the same team, also chuckled at the mention of it. He stated, "Everyone just keeps teasing about it." He also mentioned that their coach, Andrew McDonald, is probably tired of hearing about Bazball.
Australia successfully defended the Ashes in this year's five-match series in England with a final score of 2-2. Prior to the series, McCullum's England team had a strong record of winning 10 out of 12 Test matches and achieving a run rate of 4.76 runs per over, which was the highest among all Test teams.
During this time, the phrase "Bazball" was coined and became a rallying cry for the strong conviction held by England's cricket players and supporters that their style of play was unmatched. Even county cricket was given lectures on this approach and encouraged to adopt it, with captain Ben Stokes and McCullum leading the charge.
Nonetheless, the phrase has not been unanimously accepted. McCullum himself deemed it "ridiculous" when it was first introduced in 2022.
"The players put a lot of thought into their performances, strategically choosing when to put pressure on certain bowlers and how to do so," he explained in an interview with radio station SEN. "They have also excelled at handling pressure in certain situations."
The one-day team of England, led by coach Matthew Mott from Australia, currently ranks last among the 10 teams in the World Cup group, with only one victory out of six games.
Australia currently holds the third position and will face Afghanistan and Bangladesh after their match against England this weekend. Their goal is to secure a spot in the semi-finals, which begin on November 15th.
Source: theguardian.com