What we have been reading: authors and readers discussing the books they liked during the month of September.
Ian Rankin, novelist
Mick Herron is acclaimed as our top writer in the spy genre, and his latest work, The Secret Hours, takes readers back to the past with a setting in Berlin after the fall of the Wall. Despite this departure from his usual work, Herron's signature style remains evident with its gripping plot, clever writing, and brilliant one-liners. Additionally, it provides insight into the background of his popular Slough House series, making it a must-read for fans. Personally, I thoroughly enjoyed it.
On November 1st, Amazon Publishing will release Ian Rankin's latest book, The Rise, as an Amazon Original Story.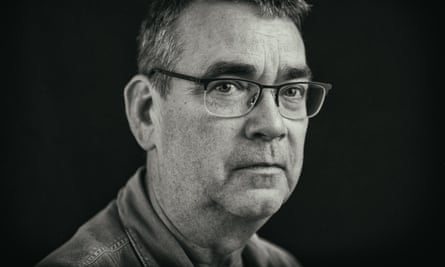 ---
Peter, Guardian reader
I recently read Emily Wilson's latest version of The Iliad. After thoroughly enjoying her version of The Odyssey, I was excited to delve into this one. And I must say, it was truly eye-opening. Wilson's translation is vibrant, with hints of Milton and a remarkable sense of rhythm. She effortlessly blends a genuine poetic touch with meticulous research. The portrayal of violence and compassion, loyalty and love within the context of war-tired soldiers searching for purpose brings this exceptional translation to the forefront of modern struggles.
---
Liberty Martin, writer
In the previous month, I visited Unnameable Books, a fantastic used bookstore in Brooklyn, in search of some poetry written by June Jordan. Surprisingly, I stumbled upon her only young adult novel, His Own Where. While most descriptions of the book mention its use of African American vernacular, I believe Jordan masterfully infuses Black colloquial language with her own unique rhythm. The words flow and dance, creating a mesmerizing combination of stream of consciousness, prose, and poetry. Through her jazz-influenced writing, Jordan captures the essence of New York City's streets from the perspective of 15-year-old Buddy and his first love, Angela.
The book explores the idea of using architecture to foster a sense of belonging within a community and challenges traditional notions of a neighborhood. Buddy convinces his neighbors in Bed-Stuy to remove their backyard fences and create a park where everyone can come together. He also adds bright colors to the curbs of the street. After escaping the struggles of the social care system, Buddy and Angela find solace in a cemetery. In the midst of the concrete jungle of Brooklyn, Jordan skillfully depicts the difficult home lives of Buddy and Angela, and the comfort they find in each other. As I read through the 112 pages of this lively novel, I couldn't help but wonder how to capture the constant energy of a city in just one sentence.
Liberty Martin was awarded a special commendation in the 4thWrite prize for unpublished writers of color for her work "Bleach."
---
Cath, Guardian reader
I am currently immersed in Maggie Shipstead's Great Circle. This captivating story follows a female pilot who goes missing in the 1950s, as well as the modern-day actor who portrays her in a film. The book's length allows for a mesmerizing exploration of both characters' lives. I am currently halfway through and dreading reaching the end.
Source: theguardian.com