Valeria Luiselli is excited at the opportunity to have her fiction included in the Future Library project, where it will be kept secret until it is finally released in 2114. Valeria Luiselli is eager for the chance to have her works featured in the Future Library initiative, where they will be confidentially stored until they are ultimately unveiled in the year 2114.
Valeria Luiselli, the author, has decided to keep her next manuscript a secret and it will not be published or read until the year 2114.
The Mexican author, whose books include The Story of My Teeth and Lost Children Archive, has been selected as the 10th author to contribute to the Future Library, a project run by artist Katie Paterson which invites acclaimed writers to submit new work to be stored away for decades.
Margaret Atwood, Ocean Vuong, and Tsitsi Dangarembga have all made contributions to the project thus far. An anthology containing all of the works will be released in 2114, marking 100 years since the project's inception in 2014.
Luiselli expressed to the Guardian that she was "touched" by the opportunity to participate and "extremely intrigued" by how the project would "transform or compel me to reexamine my connection to writing".
Born in Mexico City, she grew up in South Korea, South Africa and India. Her five books include the Booker-nominated novel Lost Children Archive and Tell Me How It Ends: An Essay in 40 Questions, which won the American book award in 2018. The following year she was awarded a MacArthur fellowship, also known as a "genius grant".
The author was already acquainted with Paterson's art when she was invited; she had discovered the artist's audio recordings of a melting glacier to be "stunning". She later encountered Paterson's map that showcases the positions of deceased stars. Luiselli remarked, "All of her pieces seem to convey a profound message about our connection to time, particularly on a scale that is beyond our reach."
Every year, the author who contributes to the project hands over their work to Paterson during a ceremony in the Nordmarka forest in Oslo. As part of the project, 1,000 trees were planted in the forest. In the year 2114, the anthology will be published using paper made from those trees.
According to Luiselli, the project evokes a sense of complete liberty. She also mentioned that the piece will most likely not be read by anyone she knows, except possibly her two-year-old daughter who would be 93 by the time she reads it. This gives her a sense of freedom in her writing.
"However, alongside the idea of freedom comes a great sense of responsibility. This is because it represents a part of my past that is now my present, and it will strive to communicate with what will be my future. I want this future to hold significance and to speak about the current times to those in the future. It is crucial for me to approach this responsibility with care. Thus, the coexistence of freedom and responsibility is a concept that deeply intrigues me as I progress through this piece."
Luiselli's writing will be housed alongside other texts in a specially designed space within the Deichman Bjørvika public library in Oslo. The building was constructed using trees from Nordmarka forest that were harvested before new seedlings were planted.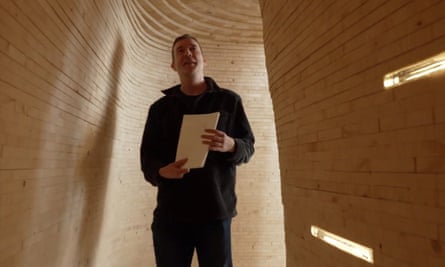 "Blending fiction and nonfiction, Valeria Luiselli's work explores themes of identity, migration and the permeability of geographic borders," said Paterson. "Through compelling storytelling, she explores humanitarian crises such as the diaspora of children seeking asylum, posing profound questions on displacement and belonging. Luiselli's work is a cry for compassion and empathy, and we welcome her to Future Library for our milestone 10th year."
Luiselli prefers to write by hand before typing her work on a computer. When she asked the Future Library team if she could submit a handwritten piece, they agreed. The writer expressed excitement about working on a manuscript without the sense of finality that comes with using a computer.
In addition to Luiselli, Atwood, Vuong, and Dangarembga, the remaining writers who have submitted pieces for the project include David Mitchell, Sjón, Elif Shafak, Han Kang, Karl Ove Knausgård, and Judith Schalansky.
In anticipation, Luiselli is acutely conscious of the fragility of the world – "it is evident that things can deteriorate" – but she believes in the responsibility of having hope. "I see hope as a highly political act. It compels us to envision a sustainable, feasible, and perhaps even a magnificent world, and then steer our actions towards achieving it."
She expressed her desire to write from a place of hope, imagination, and desire, which she believes is a more productive environment.
Source: theguardian.com