Tonight on television: a new and exciting suspenseful story featuring two unknown individuals, a watercraft, and a large quantity of narcotics.
Boat Story
"On Sunday at 9pm, tune in to BBC One."
Janet's family, livelihood, and left hand are all gone. Samuel has lost his family's life savings due to gambling. Despite their struggles, they both still have dogs and cross paths while walking them on the beach. During their walk, they stumble upon a boat containing two deceased individuals and large bags of cocaine. The unlikely duo, portrayed by Daisy Haggard and Paterson Joseph, team up and decide to take the drugs, facing the consequences together. This includes dealing with a dangerous crime boss. Written and directed by the talented Williams brothers (known for their hit series "The Tourist"), this gripping thriller with a touch of dark humor may not be everyone's cup of tea, but it will surely captivate some as a unique and intriguing viewing experience.
I am a participant on the show "I'm a Celebrity Get Me Out of Here!"
9pm, ITV1
A new week brings another instance of a former politician diving to new depths by appearing on a reality TV show. However, it may be somewhat gratifying to witness Nigel Farage consume a kangaroo testicle. Along with him in the wilderness are Jamie Lynn Spears (Britney's sister), Fred Sirieix from First Dates, actor Danielle Harold, and Grace Dent, a restaurant critic for The Guardian. HR
Planet Earth III
6.20pm, BBC One
cannot reword
This week's astonishing natural event has never been captured on camera in its natural habitat: a bird that inflates its vibrant bib and two horns during the breeding season (it rapidly deflates once the female departs). In other parts of this episode focused on forests, over 100 unique varieties of treehoppers create a symphony of noises.
Liz Bonnin's Wild Caribbean
9pm, BBC Two
The animal specialist journeys to the Lesser Antilles, also referred to as the Caribbean's Jewels, for the newest part of this vibrant excursion. Departing from Union on a boat, she assists in protecting the small Union Island gecko on patrol. Then, on St Vincent, she embarks on a trek to La Soufrière, one of the most active volcanoes in the area.
Bill Bailey's Australian Adventure
9pm, Channel 4
Bailey is thoroughly enjoying his time in Western Australia, appreciating the stunning natural scenery and the potential for unconventional humor. This week, he is amazed by the majestic whale shark and awe-inspiring canyon, while also finding comedic material in a curious wild emu following him during a camera shoot and the abundance of bins in Northampton. Jack Seale
What is the evidence that points to the killer of Jennifer Pandos?
10pm, Sky Documentaries
This gripping, emotional, and sometimes disturbing account of a real-life crime continues with Stephen Pandos' relentless pursuit of answers surrounding his sister's vanishing in 1987, despite the potential consequences for his loved ones. In the second-to-last installment, a newly discovered collection of Jennifer's teenage writings shed light on her fragile mental state prior to her disappearance.
Film choice
The program "Dark Victory" will be airing at 12:45pm on BBC Two.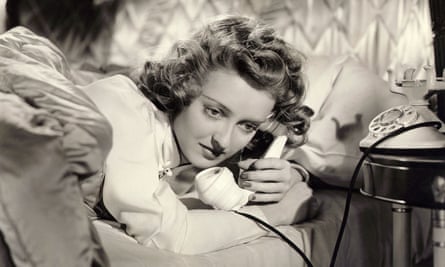 Watch two highly-rated, emotional films featuring the acclaimed Bette Davis this afternoon. The first is Now, Voyager from 1942, followed by a 1939 film where Davis plays Judith, a lively socialite who discovers she has an untreatable brain tumor with a one-year life expectancy. Her doctor, Frederick (George Brent), decides not to share this information with her, but as he falls in love with her, he struggles to keep the truth hidden. As their relationship deepens, both must confront the question of how to face death gracefully. Davis delivers a powerful performance, portraying a range of emotions from happiness to despair as she comes to terms with her fate.
Live sport
The ultimate match of the 50-overs competition in Ahmedabad, India will be broadcasted at 7:30am on Sky Sports Main Event, known as the Cricket World Cup.
Premiership Rugby Union: Exeter Chiefs v Gloucester, 2.30pm, TNT Sports 1 From Sandy Park.
At 4:30pm on Sky Sports Main Event, the Manchester United and Manchester City Women's Super League Football teams will face off at Old Trafford. Katie Zelem will be leading the home team in this highly anticipated derby match.
Source: theguardian.com