This week's audio highlights include "Where It's At: A Brief History of Girl Bands," "28 Dates Later," and "Law in Action: Deepfakes and the Law" – a review.
What's Happening: A Brief Background of Female Music Groups (Radio 1) | BBC Sounds
28 Dates Later | iHeartPodcasts
The BBC's Radio 4 program, "Law in Action," explores the legal implications of deepfakes on their platform, BBC Sounds.

Radio 1's A Short History of Girl Bands is a fun and engaging listen. The presenter, Mollie King, skillfully navigates through a well-written script and conducts great interviews. The focus is on more contemporary girl bands, so don't expect to hear about groups like The Ronettes or The Supremes. Journalists Julianne Escobedo Shepherd from the US and Michael Cragg from Britain provide insightful context throughout the program. Cragg, known for his book Reach for the Stars which delves into 90s chart acts, gives a thorough overview, including the Spice Girls, All Saints, Mis-Teeq, and Cleopatra. It may even jog your memory and bring back memories of these groups once you hear their songs.
This is a Radio 1 broadcast, rather than Radio 4, so nothing is lingered on for too long. Interviews are condensed into brief and snappy clips; topics are discussed in just a couple of minutes. It's actually quite refreshing to not have a specific point repeatedly emphasized (I've been listening to a lot of news podcasts, and the self-important attitude is becoming more prevalent), and while the overall argument that all-female bands are not taken as seriously as all-male ones is consistently made, each episode brings its own unique perspectives to keep the series interesting. We explore fashion, history, money, and sex, and shift between the UK and the US, covering both the Spice Girls and Destiny's Child.
The second episode of this series focuses on TLC and includes interviews with T-Boz and Chilli. While the Spice Girls hinted at safe sex, TLC boldly made it a fashion statement by wearing condoms on their clothes and releasing the song "Waterfalls" which addressed drugs and the AIDS crisis. The use of music throughout the show adds to its lively atmosphere, even when discussing more serious topics. Despite their success with the album CrazySexyCool, TLC faced financial struggles due to their unfair record deal and eventually went bankrupt. Chilli reflects, "We may have appeared successful with our Grammys and glamorous appearance, but in reality, we were broke." This series strikes a balance between lightheartedness and delivering a powerful message.

Grace Campbell is a young writer and stand-up comedian who recently caught my attention. She exudes liveliness and confidence, speaking with a posh North London accent. Her latest podcast series, titled 28 Dates Later, follows her on a unique dating journey. Tired of the monotony of dating apps, Grace decides to go on dates with 28 people she would typically reject. Along for the ride is her friend Ros, who has never used a dating app and lives vicariously through Grace's experiences. The podcast begins with a pleasant conversation between the two friends, setting the stage for their exciting dating adventures.
The main focus of the show may not be as satisfying. Grace's initial date is with a man known as the Sugar Daddy. He is in his forties and wealthy, and we hear snippets of their conversation throughout the show, interspersed with commentary from Ros and Grace. The Sugar Daddy claims to live off a trust fund and spends his days doing what he loves – going to the gym and then going on dates, often at a casino. He also reveals that he used to have three women who he considered his "girlfriends" and would take them gambling every night. Additionally, he boasts about going out with 1,000 different women in a span of three years – a new one every evening.
Grace is skilled at maintaining a conversation, but she possesses a certain naivety. She even questions if the Sugar Daddy expected sexual favors in exchange for funding his three girlfriends' gambling habits. It seems obvious to me that this is the case. Additionally, it's quite uncommon for a man with a trust fund to have a working-class accent, but Grace fails to inquire about his background. The Sugar Daddy clearly fabricates many aspects of his life, and while Grace acknowledges this, she doesn't dig deep enough to uncover anything substantial. It would have been more enjoyable if she had taken a more adventurous approach and accepted the Sugar Daddy's invitation for a night out. In my opinion, there was too much talking and not enough action in this podcast, but that may say more about me than the podcast itself.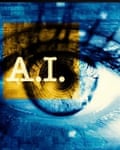 Law in Action is an excellent demonstration of both successes and shortcomings of Radio 4. Hosted by Joshua Rozenberg, who brings warmth and extensive experience to the show, it often lacks moments that challenge his comfort zone. However, the recent episode, "Deepfakes and the Law", which delved into the legal implications of AI, was fascinating. It revealed that current laws can be utilized to prosecute individuals who use AI to create fake voices or images of others. Unfortunately, the overall production of the episode was hindered by some peculiar decisions. The complex setup for a segment where Rozenberg had to distinguish between an AI voice and a real one ended up being underwhelming.
Radio 4 has a plethora of well-established programs that continue to air week after week. These series are competent and have been running for a long time, focusing on various topics such as law, media, or money. While they are all decent, they may seem a bit outdated. I question whether their specialized approaches can provide us with any meaningful insights into the rapidly evolving and expansive world of today. It's almost as if they're attempting to understand the complexities of a person's entire being by only looking at their big toe, or trying to dissect a fabricated person by solely analyzing their voice.
Source: theguardian.com