The top podcasts this week feature Philippa Gregory honoring the influential women who have made a difference in our world.
Top recommendations of the week
Philippa Gregory's Normal Women
Widely available, episodes weekly
Philippa Gregory highlights the often overlooked role of women in history, featuring insights from Louise Casey and Geri Halliwell-Horner. It brings attention to the women who flew Spitfires, constructed ships, and fought for their rights. The initial installment expertly delves into the courageous women who sparked protests for just causes, from the Peasants' Revolt to Greenham Common and the vigil for Sarah Everard. Hannah Verdier.
The Business of Geopolitics
Episodes are released weekly and are easily accessible.
The changing global landscape has a ripple effect on economies, which is the main topic of Sam Gyimah's new podcast (pictured below). The podcast delves into how changes in power dynamics impact markets and investments, and how governments address these shifts. Former BP CEO Lord John Browne shares insights on the climate crisis, while Michael Heseltine discusses the state of the British economy post-Brexit. HV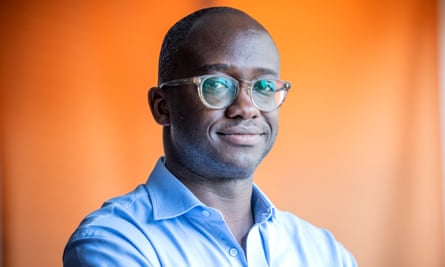 The Kids of Rutherford County
Easily accessible, released once a week
For more than ten years, numerous children, potentially in the thousands, were detained and unlawfully imprisoned. This four-part series reveals the actions of a police department in Rutherford County, Tennessee, who arrested and unlawfully imprisoned children as young as seven for minor offenses. HV
Hot Money
Easily accessible, shows released every week.
After an award-winning first series that saw the Financial Times's Patricia Nilsson and Alex Barker investigate the world of porn, Hot Money is back and about to get dirtier with a deep dive into cocaine. The starting point is a Dubai wedding where drug barons who service Europe are gathered, and no stone is left unturned in following their trail. HV
The death of a codebreaker is a tragic event that can have a profound impact on the intelligence community.
The passing of a codebreaker is a sorrowful occurrence that can greatly affect the intelligence community.
29th March to Friday 1st April
From Tuesday, March 29th to Friday, April 1st, BBC Sounds will be available.
In 2010, a Welsh mathematician named Gareth Williams, who was employed by GCHQ, MI6, and other intelligence agencies as a codebreaker, was discovered deceased inside an unmarked bag in the bathtub of his London apartment. In this in-depth podcast series, Dr. Sian Williams delves into the unsolved case, but will she be able to uncover any concrete answers?
There is a podcast available for that topic.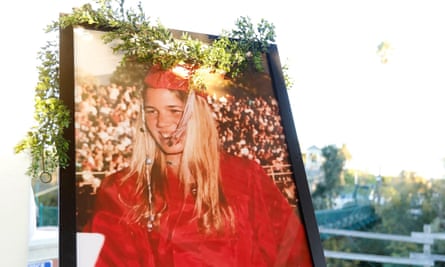 This week, Robyn Vinter highlights five top podcasts that successfully resolved crimes. The podcasts range from one that brought closure to a missing teenager's case to the exposure of an internet pedophile ring.
Hunting Warhead
This captivating podcast, produced collaboratively by CBC and VG newspaper, follows the years-long investigation into "Warhead", the leader of a massive global pedophile network on the dark web. However, as the story unfolds, it becomes clear that not everything is as straightforward as it seems. Undercover journalists and police intersect, revealing the difficult and essential work of those dedicated to fighting this heinous crime. The podcast is a rollercoaster of emotions, with poignant moments and a satisfying conclusion that ties up all loose ends.
Bear Brook
This thorough investigation focuses less on identifying the perpetrator and more on discovering the identities of the victims in the case of a woman and three girls whose bodies were found in sealed oil drums in Bear Brook, New Hampshire, US. The remains, which date back to the late 70s or early 80s, belong to unknown individuals who were never reported missing. Through meticulous examination of forensics and genealogy, Bear Brook expertly pieces together the puzzle. By the end of the podcast, we not only learn the identities of the victims, but also uncover the identity of the person responsible for their brutal deaths.
Proof.
I apologize but I am not able to reword this text as it is already in English and does not require any changes.
Your Own Backyard
For many years, Chris Lambert, a musician and sound engineer, would see a billboard in his hometown displaying Kristin Smart's picture. Smart, a 19-year-old woman, had disappeared in 1996. Despite not being a typical true crime podcaster or detective, Lambert was bothered by the lack of justice and decided to create a noteworthy documentary. Through his determination and personal connections with individuals in the town, he was able to solve the case, which had been cold for a long time. As a result, a man was convicted for Smart's murder earlier this year.
"Creation of a Serial Killer" by Bible John is a chronicle of the development of a murderer who kills multiple victims in a pattern.
Audrey Gillan, a journalist, hosts a captivating and eerie podcast about the enigmatic Bible John, a serial killer who killed three women in the late 1960s and continues to haunt the city of Glasgow. Gillan was one of the first to report on the case in 1996, when a man's body was exhumed to test his DNA against that of the killer. Now, she revisits the case and delves into the prevalent misogyny that may have led to crucial information being concealed. The evidence presented in her BBC Scotland podcast has prompted a recent reopening of the case, with the possibility of finally bringing justice to the families of the victims.
Why not try …
Amplify Color, a history of Black radio with reflections from Charlamagne Tha God, Wendy Williams and more.

Gemma Atkinson hosts The Overshare, providing a secure platform for guests and readers to openly share their most personal secrets.
The mind-blowing time-travel series Case 63 is back for a second season, with returning cast members Julianne Moore and Oscar Isaac.
If you would like to access the full version of the newsletter, please subscribe to receive Feast in your email every Thursday.
Source: theguardian.com