The review of The Burning Girls offers everything one could desire from a thrilling pre-Halloween event.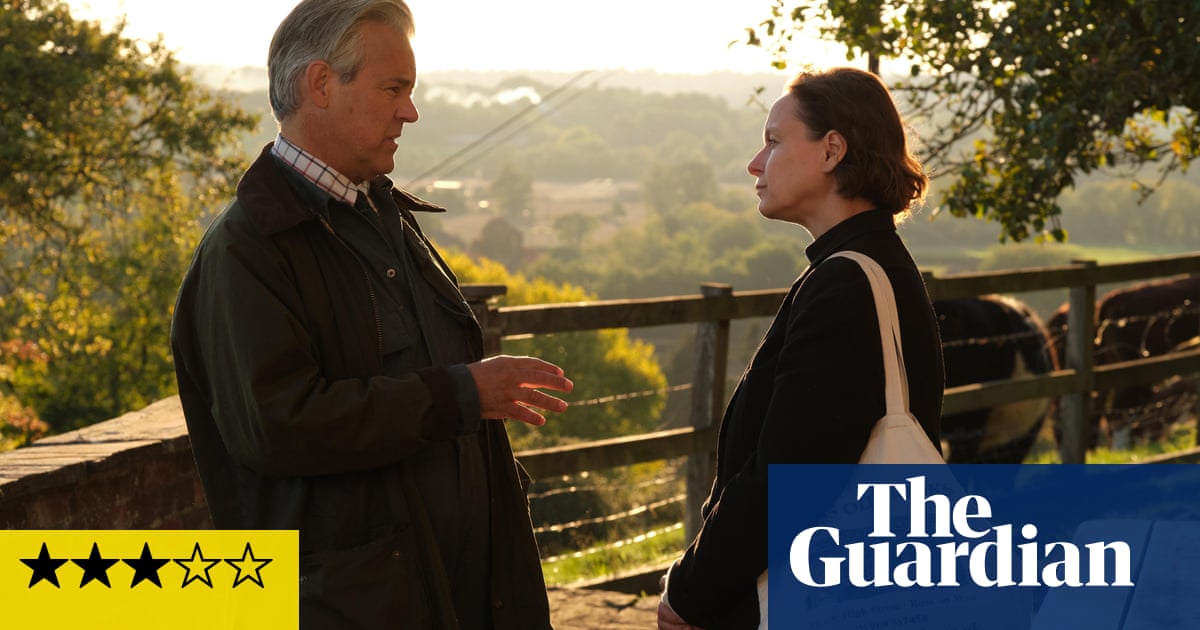 I
This year hasn't been too bad so far. Usually by mid-October, TV schedules are filled with low-quality horror shows and documentaries about people who believe in ghosts. Their stories are often more frightening than anything that could come from the afterlife. ("And this is where the teapot fell, David, right as we were discussing teapots. It's as if the West Malling teapot poltergeist knew, David. You can still see the stain.")
This year, there is a brief break from the usual Halloween-themed programming, such as The Fall of the House of Usher and Interview With a Vampire, and repeats of Uncanny, which may be due to the current unpleasant state of the world. As a result, I find myself with more patience for this typically commercialized and tacky season, even when confronted with new offerings like The Burning Girls, a six-part TV series adapted from C J Tudor's popular novel.
The six-part series, set to air in mid-October, meets all the necessary requirements. It follows a protagonist, a vicar with a hidden past who left her previous parish under traumatic circumstances. The story takes place in a picturesque English village, where the new vicar has taken up residence. However, beneath the charming facade, there is a dark underbelly – Chapel Cross, Sussex, which has been rumored to be haunted since 1552 by the ghosts of two Protestant girls who were burned at the stake during Bloody Mary's reign. The new vicar also faces challenges from a hostile church warden and an arrogant individual who holds power in the village. The unreliable phone and wifi connections only add to the sense of unease. In addition, there is a troubled teenager and a group of bullies who target her, as well as a mysterious parcel containing a Bible verse and an old exorcism kit. The atmosphere is further intensified by flickering candles and a disturbing history involving the previous priest who committed suicide in the church after becoming obsessed with two missing girls from the village 30 years ago. The budget for the show includes the purchase of bloodied nightgowns, and there are recurring themes of roadkill and rabbits being eviscerated. In short, the series also touches on topics such as homosexuality, sexual abuse, and domestic violence, with a constant sense of danger lurking in every corner within a five-mile radius.
One unique aspect is that the person of authority, portrayed by Samantha Morton in a surprisingly simple role, is named Jack in order to throw people off with her gender. However, this common plot device has been overused and ruined by the show "The Vicar of Dibley." This detail adds to the difficulties faced by the emaciated warden Aaron (David Dawson) as he holds a grudge against Jack. She must also deal with other overwhelming pressures, such as starting off on the wrong foot with the wealthy man (Rupert Graves) because she mistakenly assumes his daughter, covered in blood, has been in a terrible accident when she actually just got carried away with slaughtering pigs. Jack also experiences ghostly sightings in the pews, along with flashbacks and hallucinations of a girl from her past who occasionally tears apart her beloved rabbit with her teeth. On top of all this, there are unresolved issues from her previous parish. Jack's rebellious teenage daughter, Flo (Ruby Stokes), is a photographer who, while still annoying, does have a collection of 8×6 photos of their old vicarage covered in large white letters saying "Killer."
There is a recently released inmate who appears to be quite menacing. It is doubtful that he has any intentions of contributing to the overall well-being of society.
The atmosphere of the show can be described as either intriguing or dull, depending on personal preference. The plot gradually reveals clues and twists leading up to the big finale, but at a slower pace than the book. However, the show is visually appealing and confidently takes viewers through its twists and turns. Jane Lapotaire's performance as a wise elderly woman adds depth to the web of intrigue surrounding Chapel Croft. She is the standout character and makes the show worth watching. Overall, it is a solid and eerie production.
Source: theguardian.com